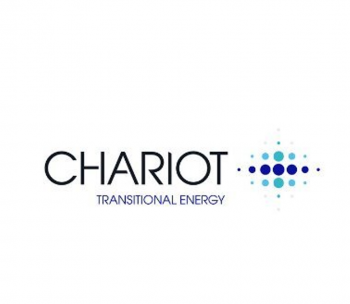 Shares of Chariot Ltd (LON: CHAR) have formed a W pattern on the daily chart below. Can its fundamentals fuel a rally higher?

The oil company's shares have been falling since hitting a high of 10.9p in early February as sellers remained mainly in control of its share price.
Chariot shares crashed lower in late May after the company unveiled a plan to raise to $18.8 million via a discounted share placement, pricing each of the new shares at 5.5p each.
Current shareholders were not pleased with the dilution of their current holding, leading to the massive drop in the oil company's share price following the share placement.
From a technical perspective, Chariot's shares bottomed following its full-year 2020 audited results on 25 June 2021.
Some of the reports highlights include the company's rebranding into Chariot Ltd, dropping its previous name of "Chariot Oil & Gas", with the company now operating as Chariot Transitional Energy.
The company shifted its entire focus to Africa and is building an Africa-focused transitional energy group with two operating businesses, Transitional Power and Transitional Gas.
Chariot is now focused on developing its Anchois gas project in offshore Morrocco while building a transitional energy business focused on providing clean energy solutions within Africa's mining sector.
Bullish swing traders might find the current setup quite attractive given that it offers an excellent risk-reward setup. Always use a stop-loss order on your trades and trade with money you can afford to lose.
*This is not investment advice. Always do your due diligence before making investment decisions.
Chariot Ltd share price.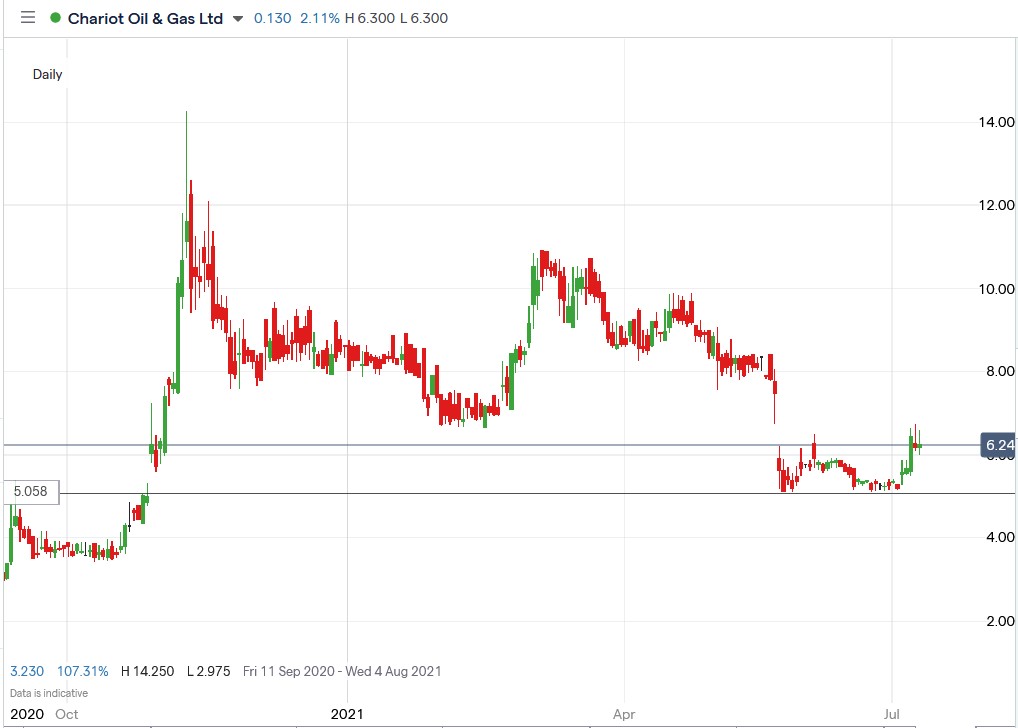 Chariot Oil shares have formed a bullish continuation pattern. Can they rally higher?