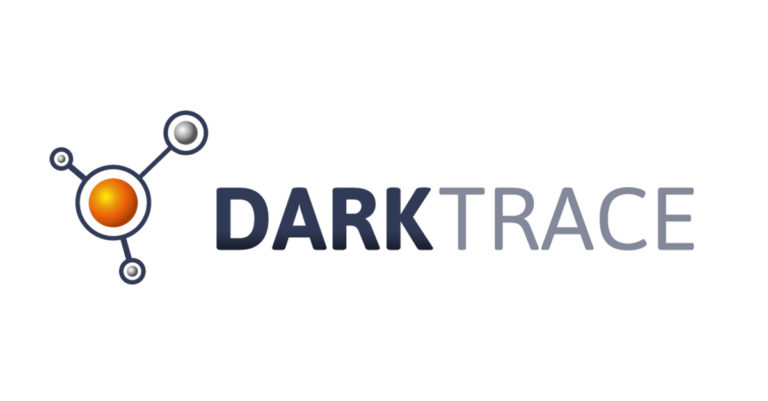 Shares of Darktrace PLC (LON: DARK) rallied 8.13% despite not making any major announcements as buyers piled into the stock listed on the London Stock Exchange (LSE) on 30 April 2021.

The cybersecurity company advised by former MI5 and CIA spymasters has seen its shares rally 100% from its IPO price of 250p. This is because companies and investors look for solutions to the rising incidences of hacking attacks.
The recent wave of cyberattacks on companies such as Colonial has raised awareness among most companies of the importance of having top-notch security on their software systems as hackers expand the scope of their attacks.
Darktrace is well-positioned to benefit from the rush by most companies to secure their information and technology systems from potential future attacks as such companies will need to use its services to secure their systems.
As Darktrace shares rally higher, investors should keep in mind that the firm is still a loss-making entity focused on growth rather than profits.
Another risk associated with the company includes its ties to Michael Lynch, one of its top shareholders facing fraud charges in the US related to the sale of his company Autonomy to Hewlett Packard in 2011 for $11 billion.
HP later wrote down the value of Autonomy by $8 billion a year later after discovering accounting malpractices and sued Michale Lynch and Autonomy's former CFO Sushovan Hussain for $5 billion, saying they had inflated the company's value.
It appears investors were unfazed by Daktrace's connection to Michael Lynch, given its recent rally. Moreover, the cybersecurity company's future seems pretty solid given the rising global demand for its services.
*This is not investment advice.
Darktrace share price.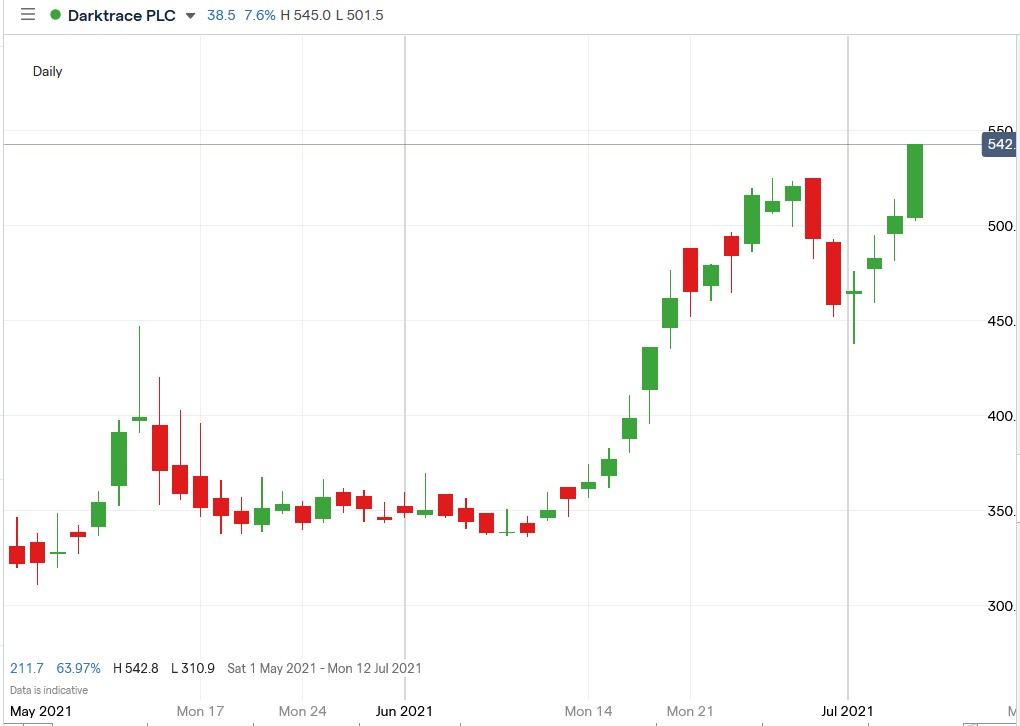 Darktrace shares rallied 8.13% to trade at 545.5p, rising from Monday's closing price of 504.5p.
Should You Invest in Darktrace Shares?
One of the most frequently asked questions we receive is, "what stocks are best to buy right now?" It's a wide-ranging question, but one that we have answered… Our AskTraders stock analysts regularly review the market and compile a list of which companies you should be adding to your portfolio, including short and longer-term positions. Here are the best stocks to buy right now