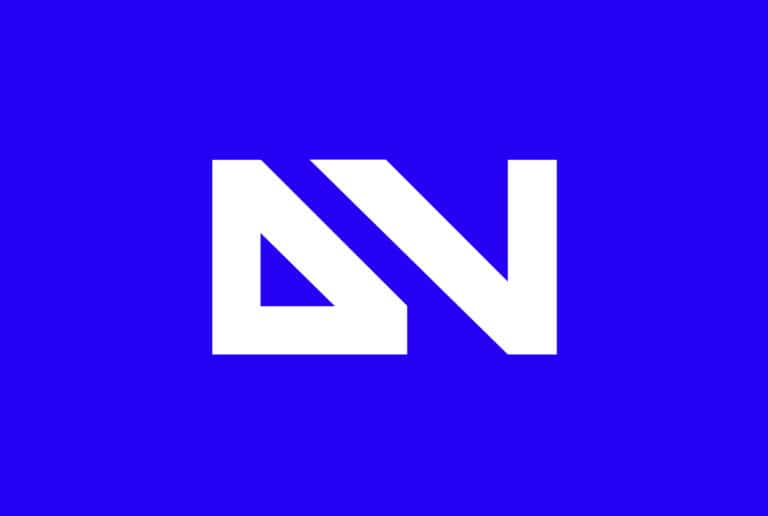 Deepverge PLC (LON: DVRG) shares fell 2.56% despite confirming it was on track to deliver £10 million in revenues during 2021, according to prior guidance.

The life sciences and integrated technology business released its full-year 2020 results showing that its revenues rose 553% to £6.6 million, compared to 2019's £1.017 million.
Deepverge grew its H2 2020 revenues by 247% compared to H1 following the acquisition of Modern Water, whose services were in high demand, which is yet to abate into this year.
The company's comparable like-for-like EBITDA losses fell 37% to £0.668m versus 2019's £1.053 million loss, excluding exceptional items and a share option plan worth £191,000.
Deepverge has successfully designed a mechanism for detecting COVID-19 in wastewater in partnership with Modern water and will update the markets as it rolls out the service within different jurisdictions in future.
Modern Water's monitoring services have experienced high demand from markets such as China, which has become the company's largest market. The country is looking for tech-driven methods of managing its water systems, given its population is above 1.44 billion people.
Deepverge's Labskin products have also been doing well following its Skin Trust Club AI Skincare App and Home Test Kit launch. However, the company did not provide details of how the app was doing.
Gerry Brandon, Deepverge's CEO, said: "Having grown from five full-time employees in August 2018 to 57 today, and an additional 60 to join over the next few months, the company continues to expand at a record rate with our first profitable underlying earnings (EBITDA) quarter in the fourth quarter, 2020,"
The company's fundamentals are pretty solid, but its shares have recently hit a significant resistance level that has been in place since September 2020. I will be interested to see if they can break above this level in future.
In the meantime, the shares are headed towards the 30p support level, which could support a future rally. However, I think the 26p level is much stronger and would provide an excellent trade location if prices reach this level.
*This is not investment advice.
Deepverge share price.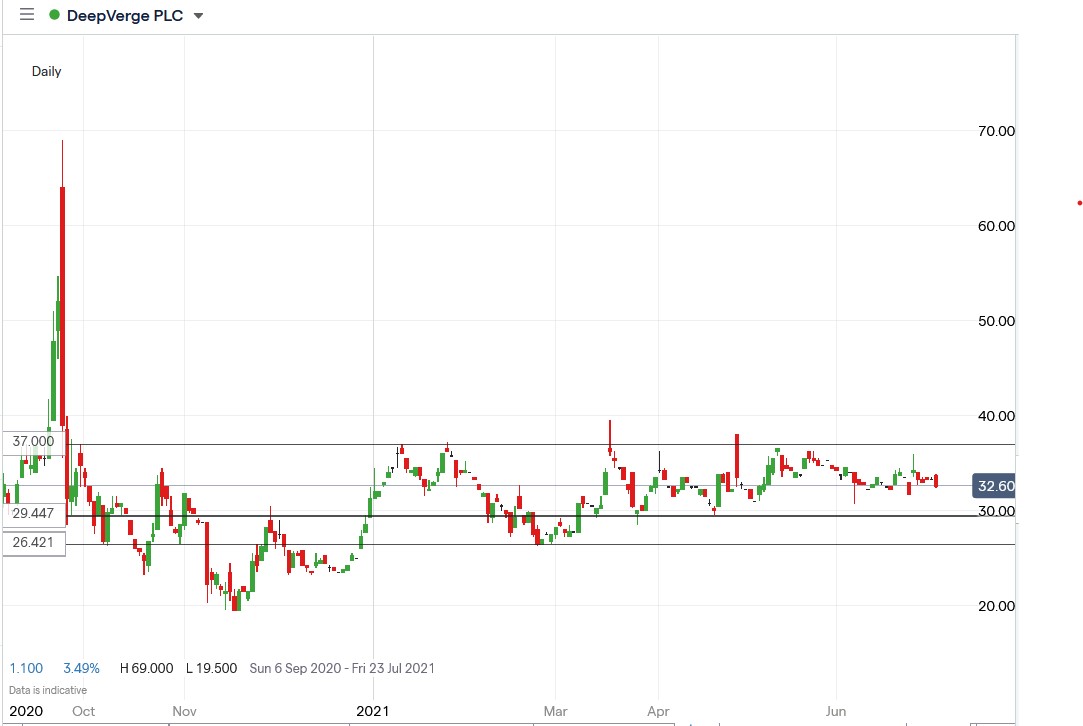 Deepverge shares fell 2.56% to trade at 32.40p, falling from Wednesday's closing price of 33.25p.