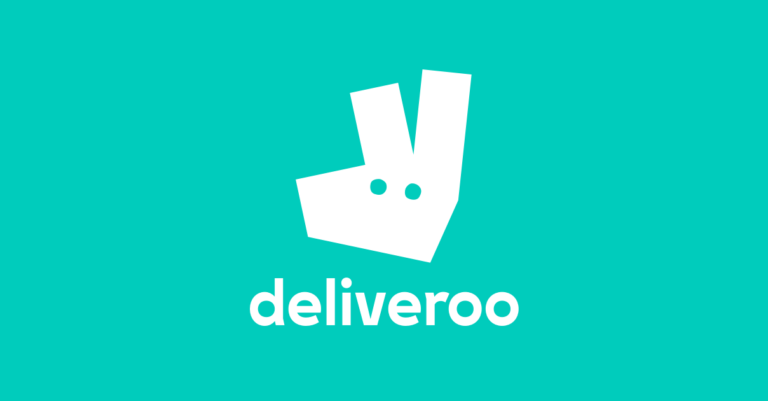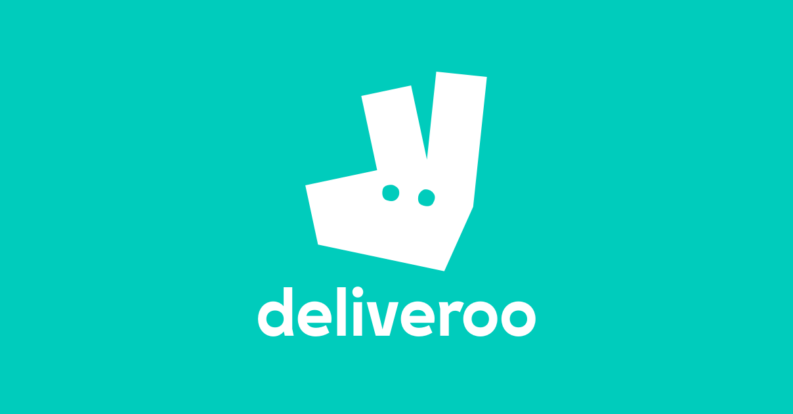 Shares of Deliveroo PLC (LON: ROO) surged 10.4% after one of its main competitors, Delivery Hero, acquired a 5.09% stake in the company, a move that most investors celebrated.

The company's share surged higher as the markets welcomed the move by Delivery Hero, given that the German company has been around for the past ten years and currently operates in 50 countries globally.
Delivery Hero's stake was valued at £284 million based on Deliveroo's Friday closing price. Deliveroo is currently valued at £5.88 billion despite the company not being profitable. A fact most value investors have criticised.
Both companies continue making losses despite the surge in demand occasioned by the coronavirus lockdown, which led many people to shift to ordering takeout since they could not eat out at restaurants.
While value investors are stuck at Deliveroo's stock price, growth investors invest in such companies to profit from rising stock prices. In addition, Deliveroo operates in 12 countries worldwide and could benefit from Delivery Hero's experience operating in 50 countries.
Delivery "Delivery Hero is always looking for new investment opportunities. We strongly believe in the future potential of the delivery industry as a whole and therefore decided to purchase shares in one of the companies that is at its forefront."
Investors should pay attention to Deliveroo's first earnings results scheduled for Wednesday, 11 August 2021. Many will be hoping that the company has reduced its overall losses.
Companies operating in the food delivery industry are rushing to expand into more countries and expand their deliveries to include other fast-moving goods to benefit from economies of scale.
Meanwhile, I would wait for the earnings results before establishing a new position in the company. Investors could get a better entry opportunity if the results disappoint and markets overreact to the announcement.
*This is not investment advice.
Deliveroo share price.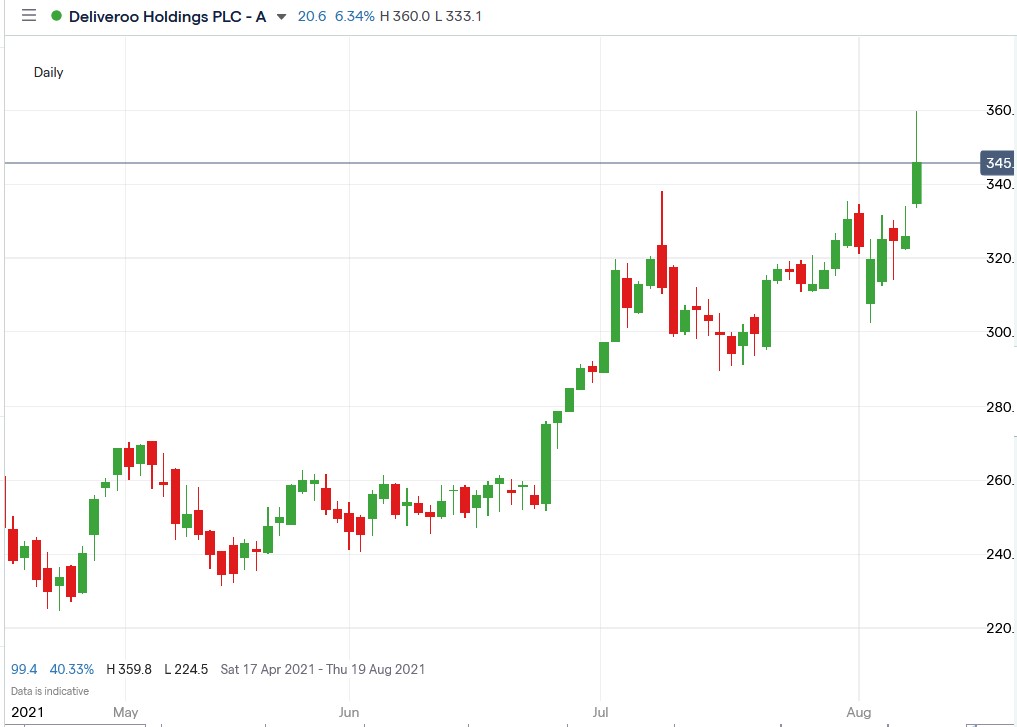 Deliveroo shares surged 10.4% to trade at 359.8p, rising from Friday's closing price of 352.9p.