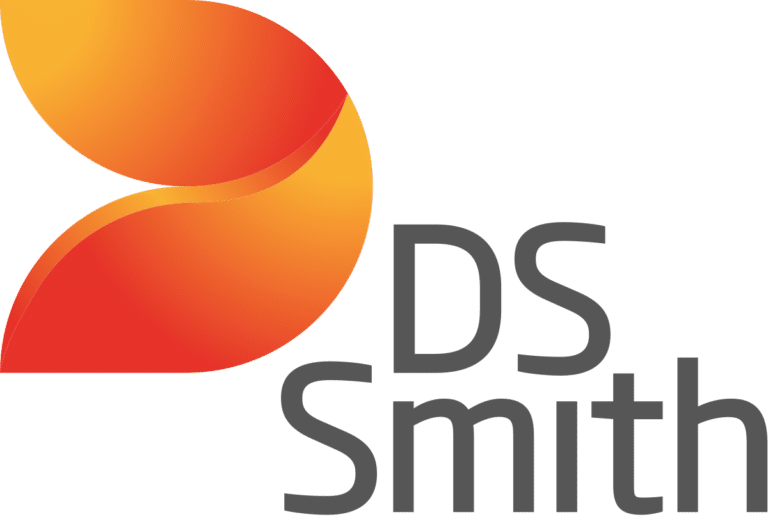 Shares of DS Smith plc (LON: DSMS) edged higher after appointing Andy Berrisford as the new managing director in charge of its UK recycling operations.

Investors cheered the move building on yesterday's rally as investor sentiment towards the company remains widely bullish.
Andy's immediate former position was as Commercial Excellence Director in charge of Snacks and Confectionery at Amocr, the global packaging company.  Andy had a successful 13-year career at the packaging company, before which he had worked at bottling company Gerber EMIG.
DS Smith shares are up 15% this year amid high demand for its sustainable packaging products that saw it generate £5.975 billion in revenues during its 2021 financial year ended on April 30. The packaging company was confident of its prospects in the current fiscal year.
The company's shares rallied higher, driven by the massive shift towards e-commerce due to the coronavirus pandemic related lockdowns.
While many countries are now easing lockdown measures, e-commerce remains a crucial pillar of the global economy, with many people continuing to order their items online despite the option of shopping at a physical store.
DS Smith is also set to benefit from the shift towards sustainable packaging as most global corporations allocate more funds to the adoption of environmentally friendly packaging materials in line with government rules.
Rogier Gerritsen, DS Smith Recycling Division's Managing Director, said: "I am excited to have Andy on board at such a crucial time. Our customers face new recycling challenges brought about by changes in consumer shopping habits and attitudes towards sustainable packaging as a result of Covid. Andy will help us focus on improving collection infrastructures so that we can recycle more by collecting the best quality materials."
*This is not investment advice.
DS Smith shares price.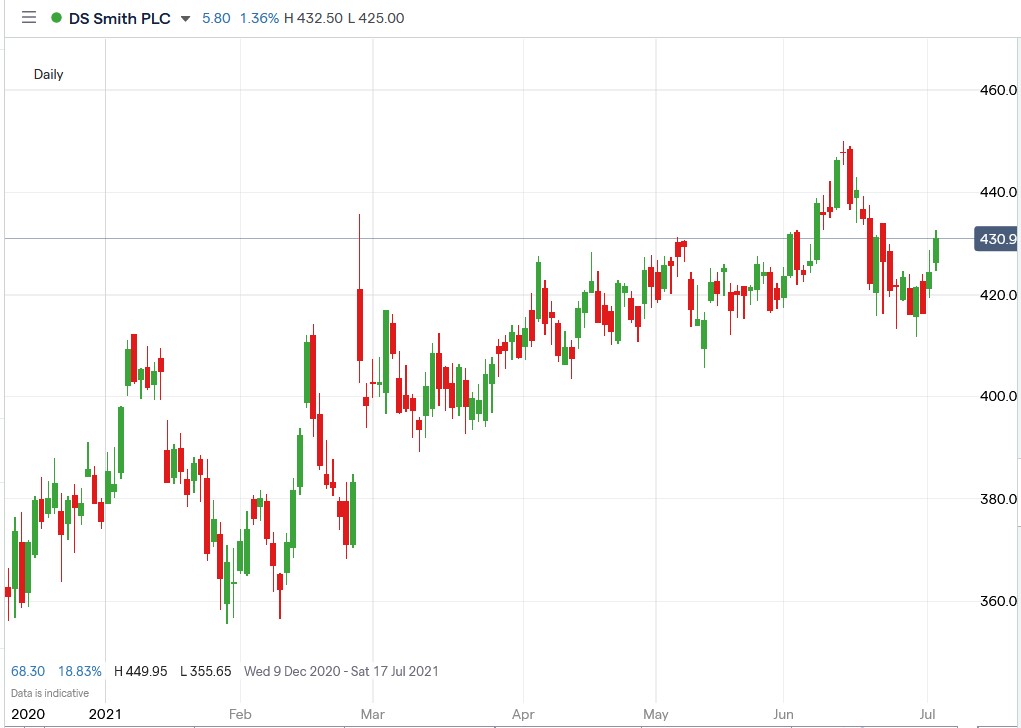 DS Smith shares edged 1.88% to trade at 432.5p, rising from Thursday's closing price of 424.35p.