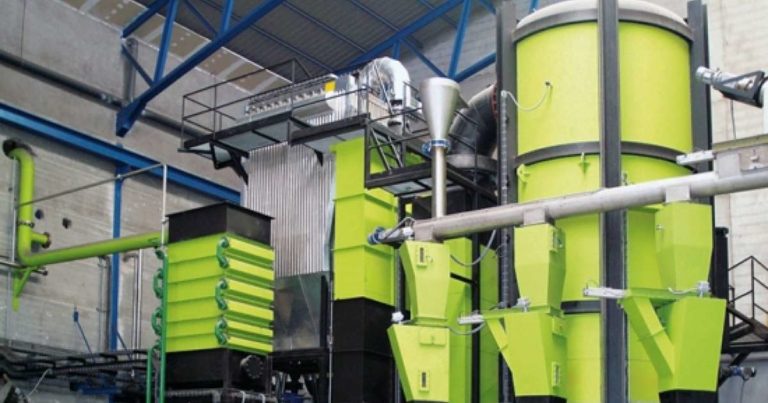 Shares of British waste gasification firm EQTEC PLC (LON: EQT) are down 26.9% in 2021 despite making several positive announcements and an extremely bullish annual outlook.

The sustainable energy company's shares have formed a triangle pattern that could break out in either direction given that the triangle's two sides are almost equal.
Eqtec recently released its full-year 2020 earnings report, where it recorded a €5.8 million loss compared to 2019's €3.6 million loss. The company's revenues rose to €2.2 million from last year's €1.7 million.
The report's highlight was the company's 2021 earnings guidance. It expects to generate revenues worth €15 million, allowing it to finally book an annual profit, marking a significant milestone for the gasification firm.
Still, investors were unimpressed by the report as the brief rally was followed by a decline as the bears and the bulls fought to control the price.
Eqtec remains on track to hit its annual targets, which means that its fundamentals support the bullish thesis, yet this was not enough to fuel a strong rally in its share price.
The gasification company's shares are set to break out of the triangle pattern, and the odds favour the bullish thesis long-term. However, triangles are extremely volatile chart patterns, and we could get a break to the downside before a rally phase ensues.
Eqtec is a world leader in developing gasification energy that converts waste materials to energy and is well-positioned to benefit from the shift towards clean energy sources and recycling waste materials.
The company's technology is designed for huge facilities with significant energy needs and impact on the environment.
Eqtec share price.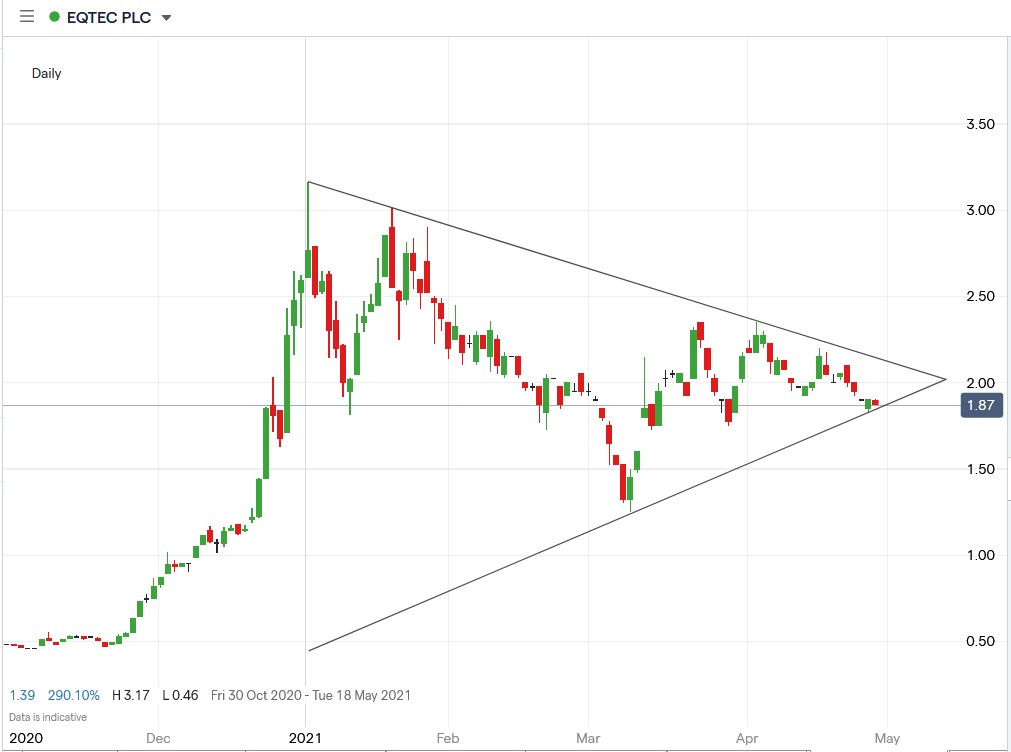 Eqtec shares are down 26.93% in 2021 and have formed a triangle pattern on the daily chart. What's next?