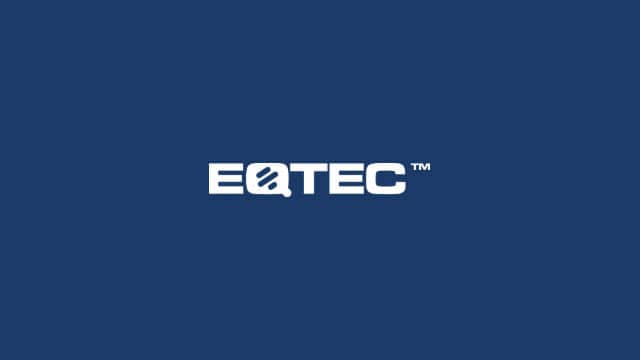 Shares of EQTEC PLC (LON: EQT) are down 54.75% in 2021 and seem to be headed lower given that they just broke below a crucial support level. Can they bounce back?

One of the critical factors that have driven the waste-to-energy gasification company's shares lower this year is the call-in of its 25 MWe Billingham project, which the Welsh government stopped.
The move to stop the project caught most investors by surprise. Moreover, it sucked the bullish momentum out of Eqtec's shares, given the project's significance to the company's overall operations and vision.
However, EQTEC has since focused most of its energy on other projects such as its Italia MDC plant. It recently secured funding, among other projects that could generate significant revenues for the waste-to-energy gasification company.
The company ann9unced yesterday that it was still on track to meet its annual revenue target of €15mln (£12.9mln) for the year with may hoping that it shall finally turn profitable.
David Palumbo, EQTEC's CEO, recently said that most of the company's projects are now maturing as the company expects to report its fury profitable year in 2021.
EQTEC also appointed Nauman Babar as its new finance director, a finance professional with over 20 years of experience who took over from Gerry Madden, the former director.
The firm is also exploring opportunities in other countries, as evidenced by its recent partnership with the North Fork Community Development Council (NFCDC) in California to build a 2MWe project.
EQTEC will act as the technology partner for the project and has also agreed to provide funding for the project to become a majority shareholder.
The company's model of partnering with other businesses to construct its plants is a brilliant move that shifts some of the risks from the company and allows it to tap into the expertise of other companies in building sustainable energy projects.
From a technical analysis perspective, EQTEC shares appear to be headed lower. Therefore, I wouldn't buy its shares at current prices as I would wait for the price to move back above the previous support level or fall to the next support level providing a better risk-reward ratio.
*This is not investment advice.
Eqtec share price.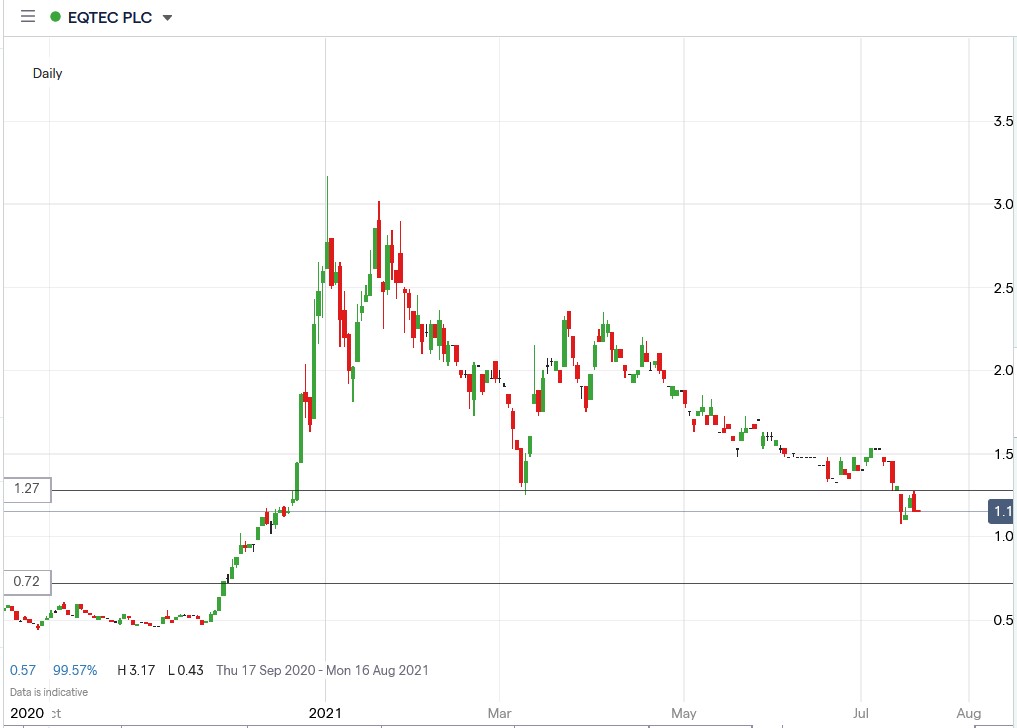 Eqtec shares are down 54.75% in 2021 and just broke below a crucial support level. Are they headed lower?