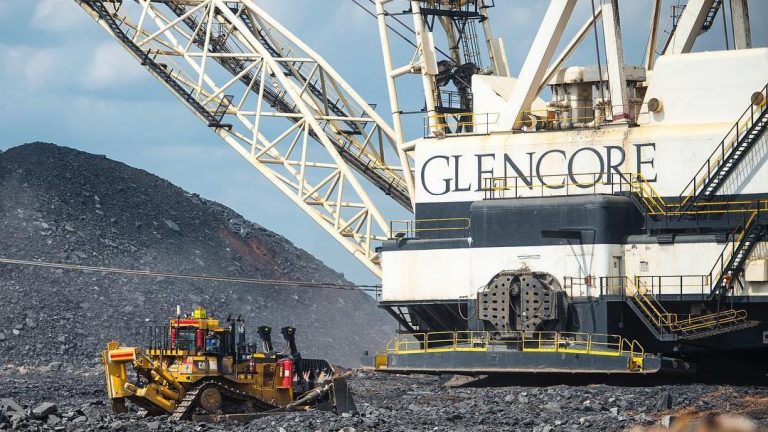 Shares of Glencore PLC (LON: GLEN) are up 38.6% this year, driven by the booming commodity prices that saw its pre-tax profits surge 79% to a record $8.7 billion in the first half of 2021 compared to the $4.8 billion generated in H1 2020.

The company announced a massive $1.2 billion dividend payout to investors based on the upbeat profits, in addition to the $1.6 billion payouts reported for the 2020 financial year bringing the total payout to $2.8 billion.
Unlike many other large mining corporations, Glencore has a commodities trading division that made $1.8 billion in pre-tax profits during the six months.
The mining conglomerates prospects appear quite promising as demand for commodities remains relatively high, resulting in high commodity prices. Still, its shares have struggled to break above the critical 340p level that could unlock further gains.
Glencore shares have tried to break above the critical 340p level three times starting in May with no success as sellers keep defending the level, driving prices lower. Therefore, it may take a while before we get a convincing break above the level.
The mining company's fundamentals are pretty solid as it pursues new opportunities agreeing to buy Sumitomo's Rolleston coal mine stake and signing a contract to supply cobalt to Britishvolt.
The above moves will help Glencore bring in more income from diversified sources and keep growing its business and revenues in future.
Given Glencore's string fundamentals, it seems like we will inevitably get a break above the resistance level, but only time will tell. As for now, Glencore's share price was once again rejected from the level to trade at 322.2p at writing.
Investors should also monitor how the corruption investigation against Glencore and some of its executives accused of briding African leaders to win mining contracts proceeds could derail its future progress.
*This is not investment advice.
Glencore share price.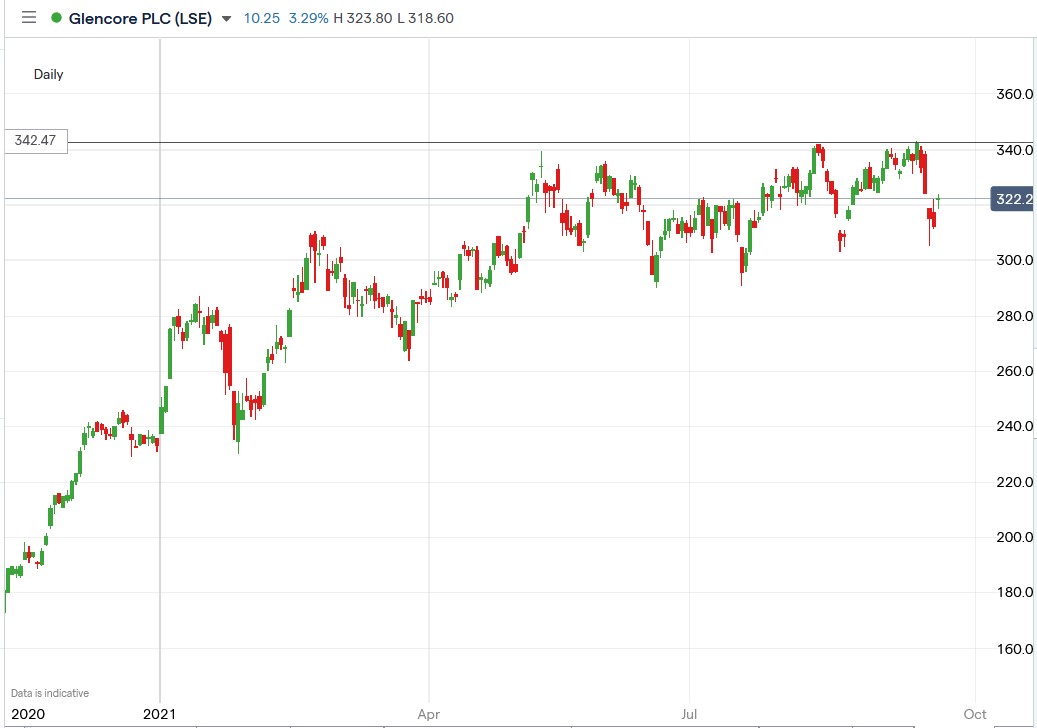 Glencore shares are up 38.61% since January but appear to have hit a wall at the 340p level. Can they break out and rally higher?
Should You Invest in Glencore Shares?
One of the most frequently asked questions we receive is, "what stocks are best to buy right now?" It's a wide-ranging question, but one that we have answered… Our AskTraders stock analysts regularly review the market and compile a list of which companies you should be adding to your portfolio, including short and longer-term positions. Here are the best stocks to buy right now