Spanish language content and media company Univision and Google (NASDAQ: GOOGL) have announced a new multi-year strategic partnership to accelerate growth across Univision's media and content properties portfolio.

Google Cloud will help drive Univision's digital transformation to build Univision's relationships with Hispanic audiences and communities.
Univision will also work with other Google products, including Android, Android TV OS, YouTube, Google Play, Google Ad Manager, and Google Search, to enhance its capabilities.
"Google will help Univision consolidate its multiple digital distribution platforms, modernize its production systems, create a new customer data warehouse, and migrate key enterprise applications to Google Cloud," the company said in a statement.
It will allow Univision to apply artificial intelligence and machine learning across its content libraries. The company said it will also help them forge stronger advertising relationships with its audiences via insights derived from data.
"Increasing demand for digital media and streaming content is a huge opportunity for media companies to connect with audiences in new ways," said Sundar Pichai, CEO of Google and Alphabet.
"We're excited to partner with Univision to use Google Cloud's technology and platforms like YouTube, Play and Android, to inform, entertain, and engage the next generation of Spanish-speaking viewers around the world."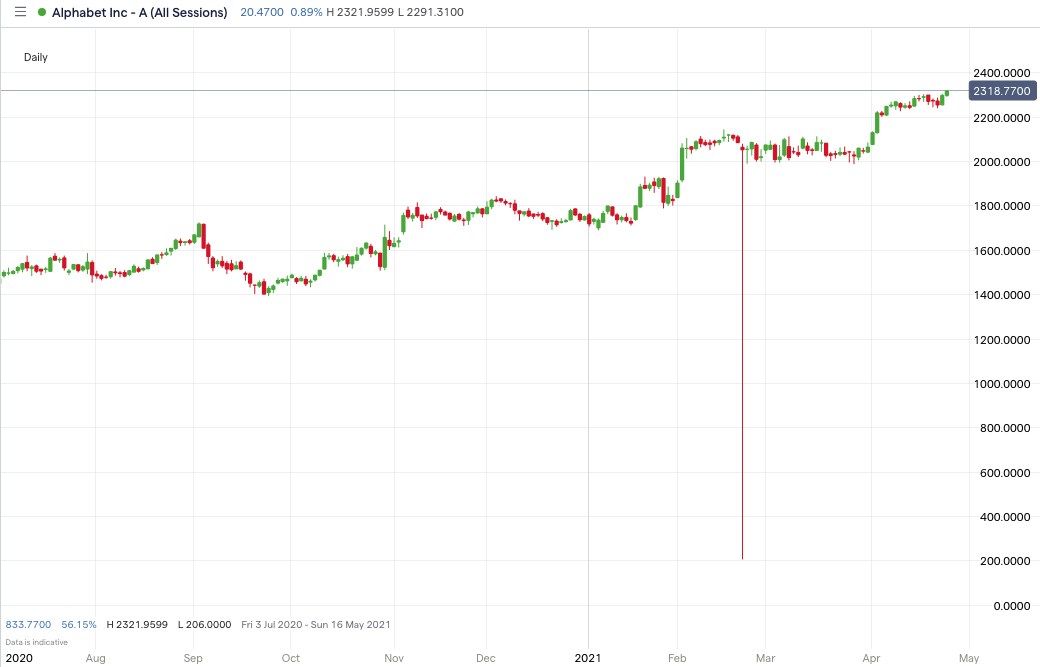 Google (Alphabet) shares are trading at $2,319.23 on Monday, up 0.84%
Should you invest in Google (Alphabet) shares?
Tech stocks offer some of the best growth potential, but time and time again, traders and investors ask us "what are the best tech stocks to buy?" You've probably seen shares of companies such as Amazon and Netflix achieve monumental rises in the past few years, but there are still several tech stocks with room for significant gains. Here is our analysts view on the best tech stocks to buy right now