ContextLogic Inc (NASDAQ: WISH) stock price has fallen 78.2% since January, directly reflecting the company's deteriorating business prospects amid stiff competition in the global e-commerce industry.
Earlier this month, the company reported its Q3 results where its earnings per share missed analysts expectations, while its revenues beat analysts expectations. The company's shares edged higher briefly after the earnings results but then kept falling.
Analysts and investors alike have been engaged in a debate on whether Wish can overcome its current challenges, with many arguing that it would take a lot for the company to become profitable.

While ContextLogic, commonly referred to as Wish, generated revenues worth $368 million in Q3, missing analysts expectations by $5.9 million, while its loss per share of $0.05 exceeded market expectations by $0.01.
The company also announced that its current CEO, Piotr Szulczewski, would be stepping down, but it is yet to appoint a new CEO, leaving investors worried about its prospects. However, the firm assured investors that it had hired an executive search firm to help it find a successor to Piotr.
One of the main obstacles the eCommerce company faces is its over-reliance on Chinese merchants, many of whom sell goods of dubious quality. In addition, the company has also faced issues delivering products across the globe due to serious logistics issues.
Wish had also witnessed a significant decline in its monthly active users (MAUs), given that it had 100 million when it IPO'd in December 2020 and has lost almost 40 million users since it currently has 60 million MAUs.
The eCommerce company's revenues fell significantly in Q2 and Q3, and it expects the trend to continue into Q4. However, the firm is taking measures to expand its logistics network, which should help reduce its logistics nightmare as users have to wait for long to receive their items.
The company also rewards sellers with high-quality goods who get lower commissions and prioritised listings than sellers who receive customer complaints due to poor quality products.
While Wish stock appears to be trading at a discount, investors should keep in mind the many challenges faced by the company when deciding whether or not to buy its stock.
*This is not investment advice. Always do your due diligence before making investment decisions.
Wish stock price.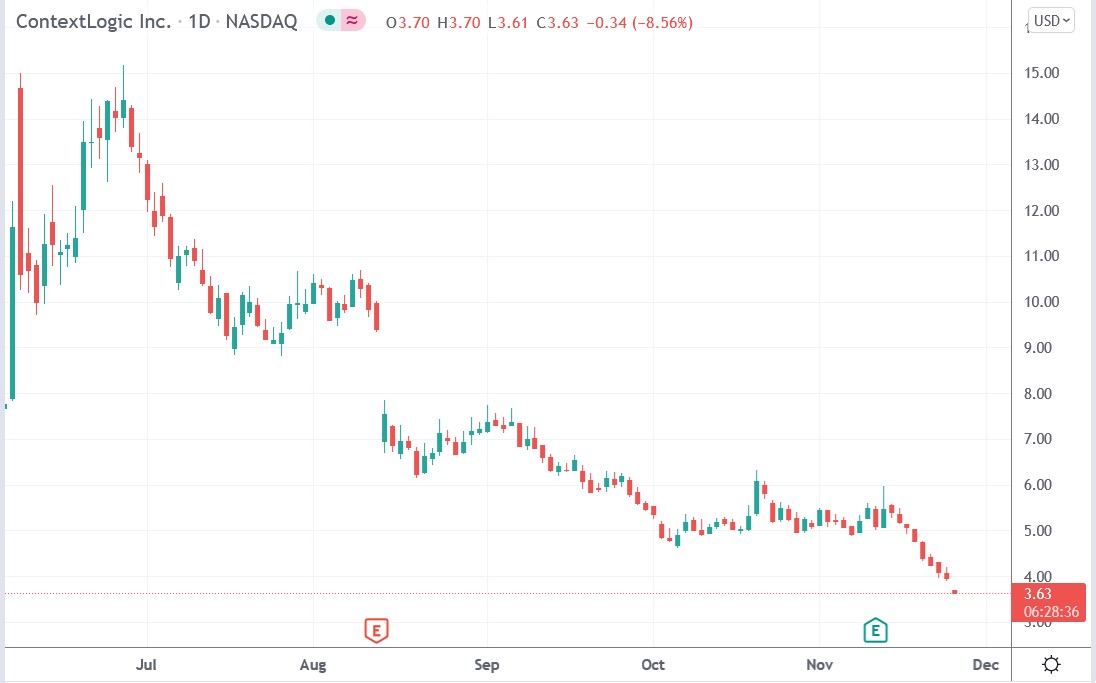 Wish stock price fell 9.19% to trade at $3.61, falling from Tuesday's closing price of $3.97.
Should you invest in Wish Stock?
Tech stocks offer some of the best growth potential, but time and time again, traders and investors ask us "what are the best tech stocks to buy?" You've probably seen shares of companies such as Amazon and Netflix achieve monumental rises in the past few years, but there are still several tech stocks with room for significant gains. Here is our analysts view on the best tech stocks to buy right now.