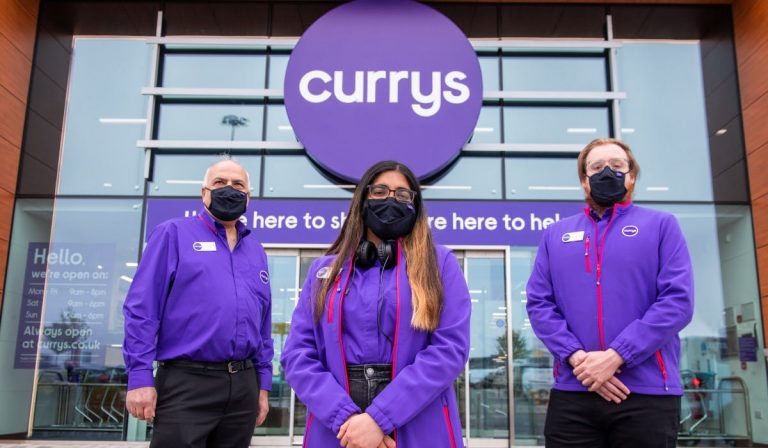 Key Points
Currys share price plummeted 11.6% despite positive half-year results.
It appears that investors expected more of the company than today's results.
The selloff seems like a market overreaction, which could quickly reverse.
The Currys PLC (LON: CRY) share price plummeted 11.6% despite releasing upbeat results for the first six months of its 2021 financial year ended 30 October 2021.

The electrical and telecommunications retailer confirmed that the group's like-for-like sales were up 1% compared to last year but had risen 15% compared to 2019 figures.
The group's total revenues were up 2% compared to 2020, while its profits before tax rose to £48 million versus last year's £40 million.
It appears that Currys Plc half-year results did not meet investors expectations, as evidenced by today's decline, which was triggered by the results.
Other highlights from the report included confirmation that the company had completed the most challenging part transitioning from a legacy company into a modern business, which had successfully navigated the COVID-19 pandemic.
Alex Baldock, Curry's Group CEO, said: "We've had a strong first half of the year. We grew colleague engagement, customer satisfaction, gained market share and stabilised gross margins in the UK, grew profits and generated strong cash flow. Technology is now more important than ever to people's lives, and we're best-placed to make the most of that. More and more, we are doing so."
Adding:
"We're a simpler, more focused business and have completed the hardest yards of our transformation, with big legacy issues now behind us and the pandemic so far successfully navigated."
It seems investors got stuck news that demand for Curry's services heading into Christmas had slowed down, despite the firm clarifying that it had grown its UK market share during the period.
Currys also revealed that its international business was growing quite well under a single brand following the strategic changes made to boost the company's new brand.
Today's selloff seems like an overreaction, and if that is the case, we will likely get a positive rebound soon. Meanwhile, I would wait for the rebound before opening new positions.
*This is not investment advice. Always do your due diligence before making investment decisions.
Currys share price.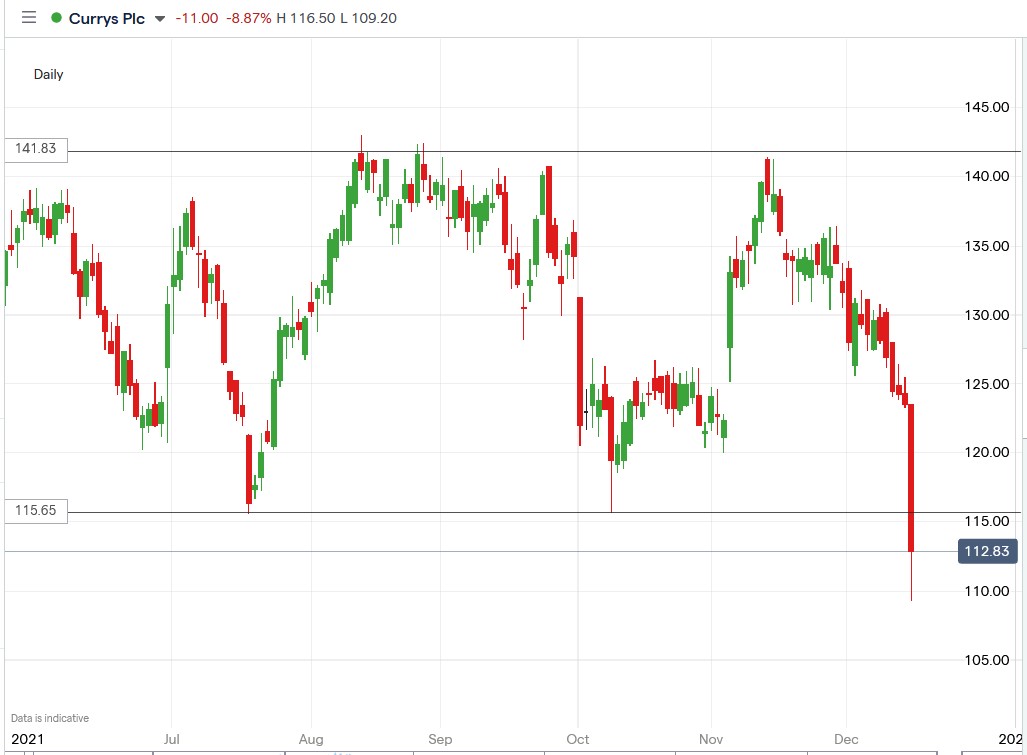 Currys share price fell 11.56% to trade at 109.22p, falling from Tuesday's closing price of 123.50p.
Should you invest in Currys shares?
If you're a smart investor, you will know that having large-cap stocks in your portfolio is vital. They are more mature companies, considered safer investments, trade with less volatility, have greater analyst coverage, and in most cases, have a steady dividend stream. Due to the current market environment, we think now is the perfect time to add large-cap stocks to your portfolio. But which large-cap shares should you buy? Our stock analysts regularly review the market and share their picks for some of the best large-caps to invest in.