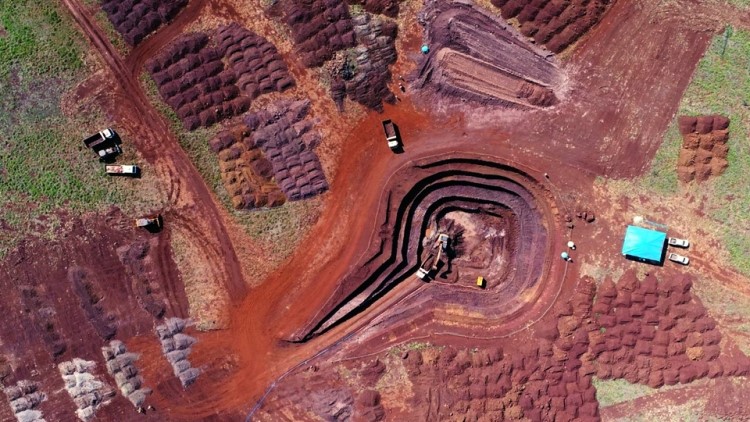 Shares of Horizonte Minerals Plc (LON: HZM) rallied 8.5% after securing $146.2 million credit approvals from two export credit agencies (ECAs) for its Araguaia nickel project in Brazil.

Today's announcement marks a significant win for the company given the hard work done to secure funding for the ferronickel project, having postponed its funding deadlines since last year.
Denmark's Export Credit Agency ("EKF") and Finland's Export Credit Agency ("Finnvera") are the two ECAs that have guaranteed funding for the project to the tune of $146.2 million.
The funds will be used to secure critical equipment and service provider contracts for the project.
Horizonte Minerals still has to secure the remaining funding, which is to be sourced from international financial institutions, categorised as senior lenders.
Regardless, the nickel mining company is now one step closer to kickstarting the work on its Araguai mine, which has significant revenue potential that will help it offset all the debt taken to make the mine operational.
Jeremy Martin, Horizonte's CEO, commented: "The receipt of formal credit and board approvals from two export credit agencies for the guarantee of a large component of the Senior Debt Facility is an outstanding achievement for Horizonte."
Adding:
The Senior Debt Facility is set to provide a significant portion of the funding required for the construction of the Project. We look forward to announcing credit approval from the balance of Senior Lenders during the remainder of the third quarter, as well as further key financing milestones.
Horizonte Minerals share price broke above a crucial resistance level that has been in place since February this year and could be headed higher. However, the price is likely to retreat first before a sustained rally can begin.
The company intends to construct the Araguai mine once it has completed the complex financing arrangements for its 100% owned tier 1 ferronickel project.
Horizonte Minerals share price.
Horizonte Minerals shares rallied 8.5% to trade at 8.68p, rising from Friday's closing price of 8.0p.