Key points:
Darktrade fell 16% yesterday on gossip about the connection with Autonomy
Today DARK has a release saying there is no such connection
But that release misses the point over what people are worried about
Darktrace (LON: DARK) shares were down 16% yesterday on gossip and rumour about some connection between Darktrade and Autonomy. Given the civil proceedings going on over the HP takeover of Autonomy and the more general link between Darktrace and Autonomy via Mike Lynch, this seems a reasonable enough thing for people to gossip about.

Darktrace's announcement this morning is that there is no such connection. None of the current executives have any links to the civil proceedings. Darktrace sees no link between itself and the civil proceedings against Mike Lynch. All of which is entirely fair as it is in fact the truth.
It's also not the point at all. As we've said before about Darktrace shares the link is more subtle – if there is any link at all. It's a matter of sentiment, not of fact.
The HP claim is that revenues at Autonomy were overstated in varied specific ways. Booking hardware sales as software and so not being entirely open about margins and so on. The defence is that no such thing happened. The courts will decide that.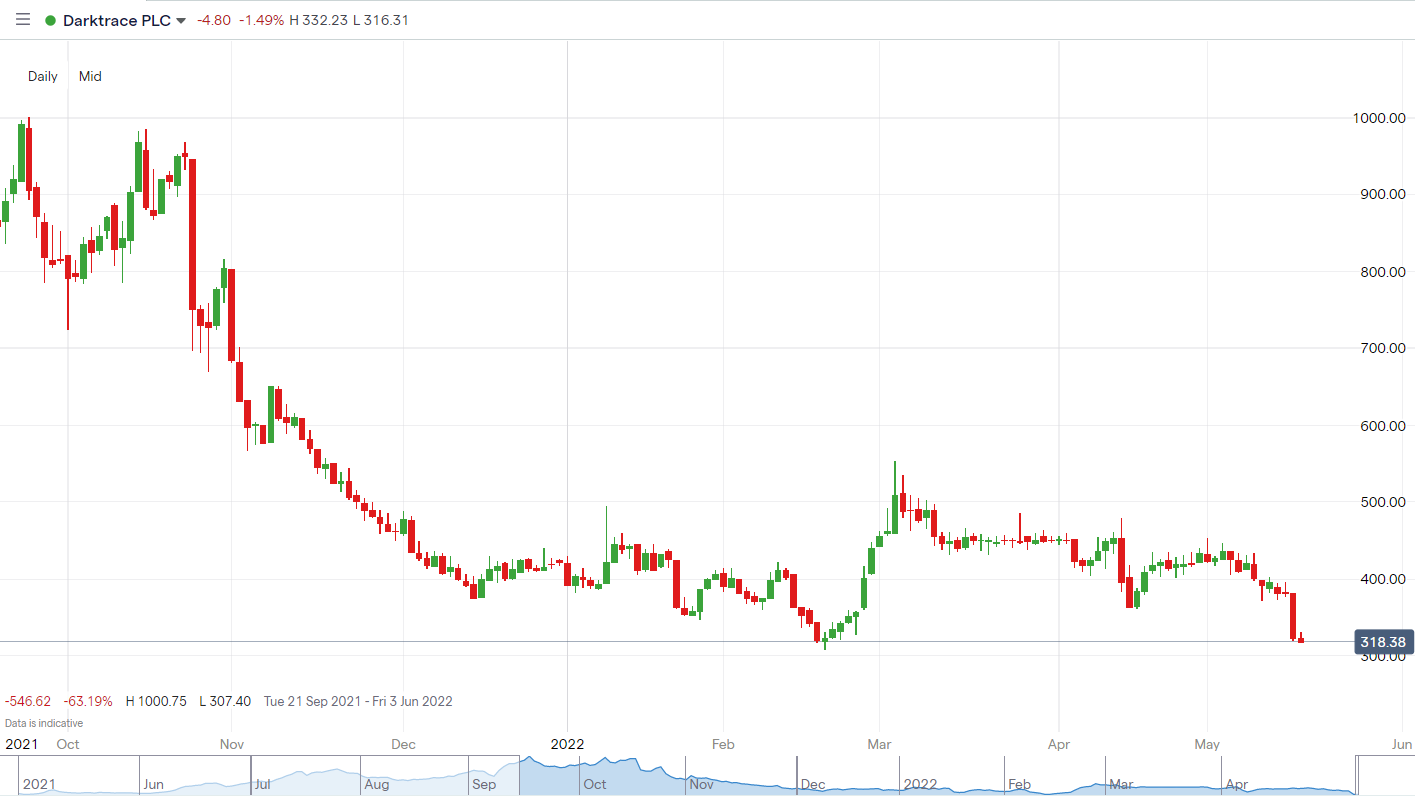 It's also true that Autonomy was dogged in its life as a public company with a reputation for being aggressive in revenue recognition. Whether that's fair or not isn't the point, it was. Which is where the link is.
The Darktrace business strategy, as again we've said before, is entirely valid as a proposition. To beat cyberintruders map out the network. Intruders will be variances in normal activity over that network. Artificial intelligence, AI, is good at spotting variances in patterns. Actually, that's a pretty good description of AI, something that's good at pattern recognition. So, map the network, set the AI to monitor variances, catch intruders. It works as a piece of logic.
The bit that worries is that shared background that Darktrace has with Autonomy. Both largely founded by Mike Lynch and so it might be permissible to ponder whether the corporate culture is similar. That is, are they being aggressive in revenue recognition?
This could of course go either way. Yes, corporate culture is corporate culture. Or, given the problems, last time around the bending over backwards not to do that is happening. But that's what the uncertainty, unhappiness or even just plain gossip is about.
As Darktrace points out, there is no direct contact between the current executives at Darktrace and anything to do with the HP civil suit over Autonomy. But that's rather missing the point. The question is, well, has a similar, or entirely different, corporate culture been created at the newer company?
That's what the Darktrace share price depends upon at present and also what should decide any trading position. If Darktrace is being cautious on revenue recognition then Darktrade is undervalued by the usual metrics. If as aggressive as Autonomy possibly overvalued. And it's evaluations of which way that goes that is going to determine the share price in the short to medium term.