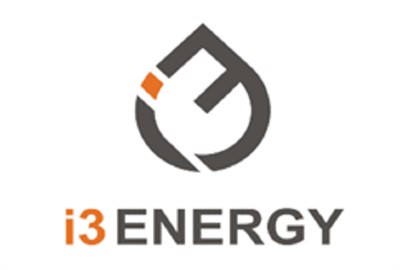 Shares of I3 Energy PLC (LON: I3E) plunged 21.1% after announcing that it has raised £40 million via an accelerated bookbuild to acquire petroleum and infrastructure assets in Canada.

I3 Energy's wholly-owned Canadian subsidiary is set to acquire the assets mentioned above from Cenovus Energy as a strategic acquisition to deliver operational synergies, predictable long-term production and strong free cash flows.
Investors reaction was primarily positive given that the oil company's shares fell close to the 11p level before bouncing and recouping some of its losses. I3 Energy intends to issue 363.7 million shares at 11p each.
The company has scheduled a general meeting of its shareholders to approve the issuance of the new shares and the acquisition of the oil assets from Cenovus Energy to be held on 26 July 2021.
The acquisition will boost I3 Energy's daily production output by 8,400 barrels of oil equivalent in a low-decline production well while giving it access to an extensive network of complementary midstream infrastructure to support its long-term operations.
I3 Energy will also have access to assets with total proved and probable resources of up to 27.5 million barrels of oil with an NPV10 of US$90 million and 2P reserves of 79.5 mmboe with an NPV10 of US$193 million.
However, the company will also inherit asset retirement obligations of up to $92 million, which will lower its profits significantly. The new assets have an estimated net operating income of $31 million over the next 12 months.
All in all, the above acquisition is an intelligent decision on I3 Energy's part, given the immediate cash flows set to be generated by the assets once they are acquired. In addition, investors will be pleased that I3 Energy is funding the acquisition via a share placement rather than via debt.
The company's fundamentals are pretty solid, and its shares could rally higher given that the 11p level has acted as support in the past.
*This is not investment advice.
I3 Energy share price.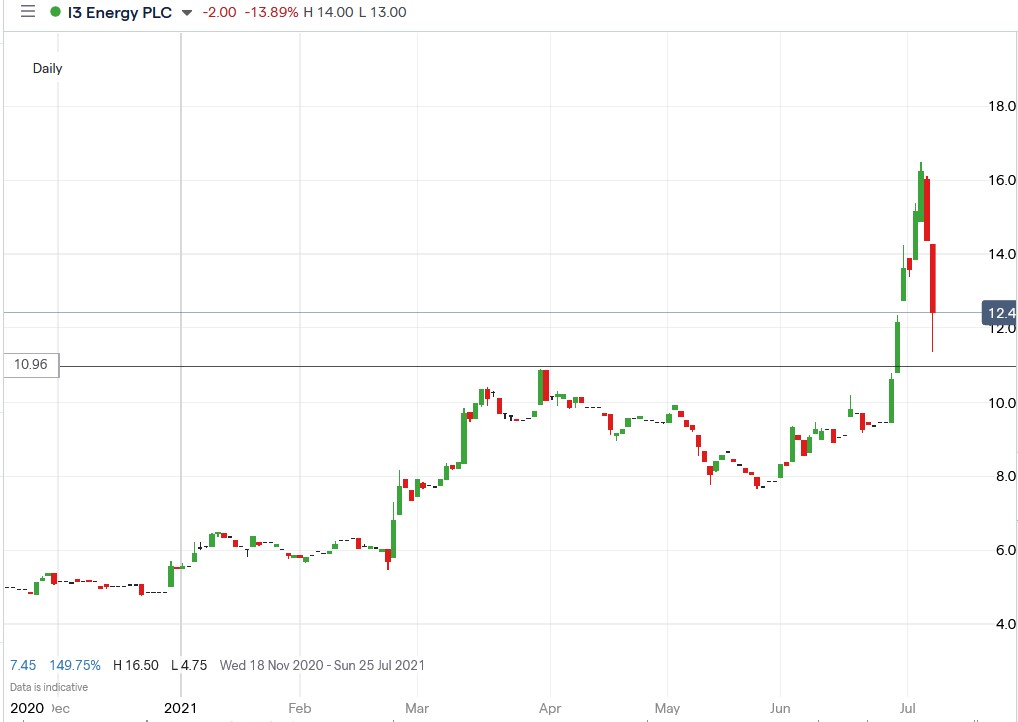 I3 Energy shares fell 21.07% to trade at 11.35p, falling from Tuesday's closing price of 14.38p.