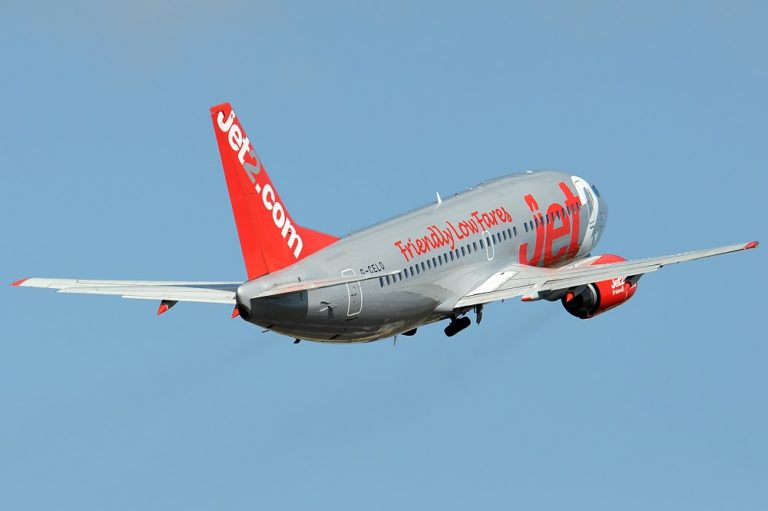 Shares of Jet2 PLC (LON: JET2), a British airline, have been stuck in a sideways trading range since November 2020 but seem ready to break out and rally higher. However, there is no guarantee that they will break out.

The leisure travel group recently released an update of its full-year results for the year ended 31 March 2021, where it expects to book a loss of between £375 million and £385 million. The airline group noted that winter bookings were encouraging.
Jet2 said that it raised over £1 billion in liquidity during the last year from various sources to fund its operations. The latest move was its £220 million capital raise from the Bank of England's COVID Corporate Financing Facility (CCFF).
The airline had total cash at hand of £1.379 billion, with £1.062 billion being its cash and the rest being advance customer deposits.
The company lamented the lack of clarity from the British government about the reopening of its borders starting in mid-May, which forced it to extend the suspension of its flights and holidays from 17 May to 23 June.
The group clarified that: "Both pre-pandemic and throughout the last 12 months, our airline, Jet2.com, has demonstrated a high level of operational flexibility by responding rapidly to evolving market conditions generating cash in doing so, and we retain that flexibility to react quickly as travel restrictions change."
As a trader interested in profiting forms short term prices swings, I'm monitoring Jet2 shares to see if they will break above the current range and rally higher, indicating that a new uptrend is about to begin.
However, I'm holding off from establishing any new positions, given how long the sideways trading range has been in place. We could get a bounce off the top of the level leading to another decline providing excellent shorting positions.*
*This is not investment advice, and nothing is guaranteed in the markets.
Jet2 share price.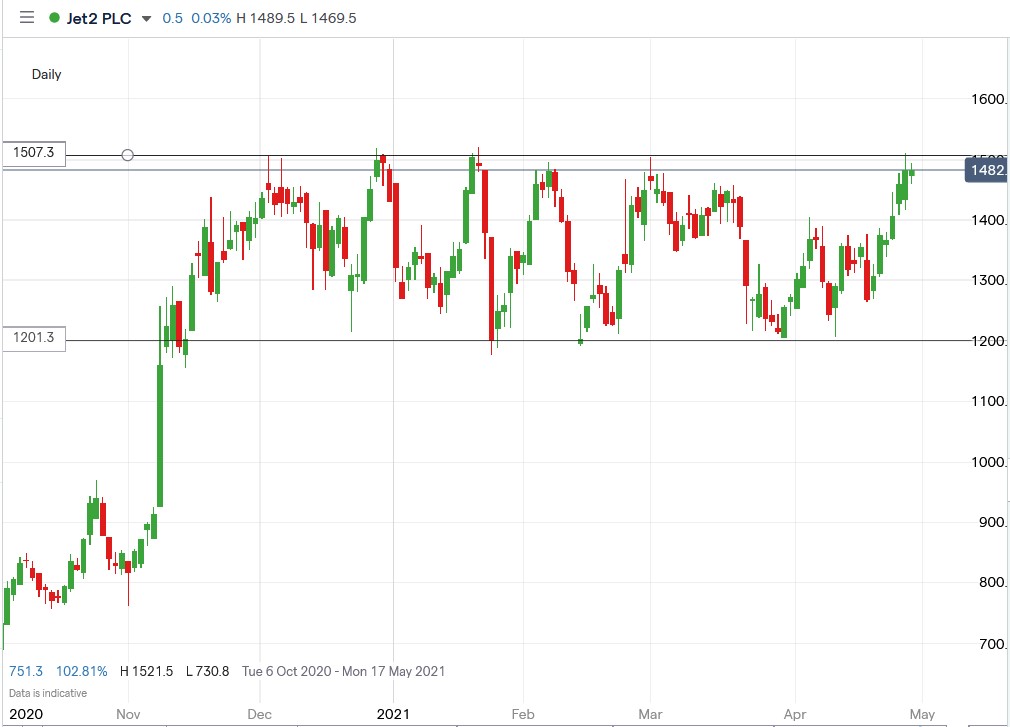 Jet2 shares have been stuck trading sideways since November 2020. Can they break out and surge higher?