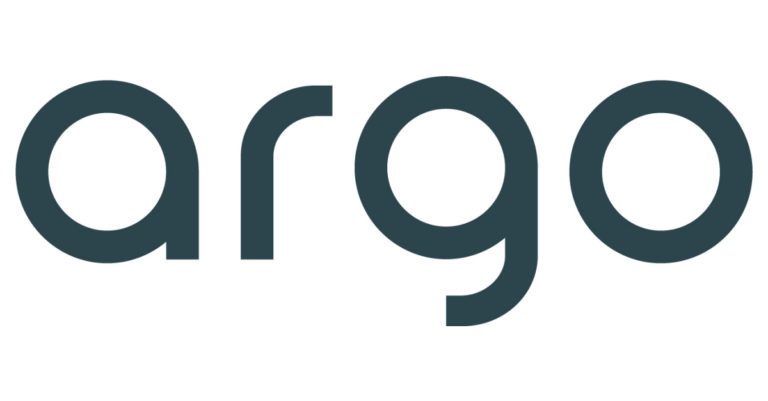 Argo Blockchain (LON: ARB) reported a net profit in 2020, with the company stating it "crossed a major inflexion point" for the year.

Argo Blockchain's share price initially fell to 163.6p following the earnings report. However, it is now trading over 1.5% above Wednesday's close at 190p.
They reported a profit of £1.7 million for 2020, compared to a £0.7 million loss in 2019. The company's revenue surged 120% to £19 million compared to the £8.6 million it achieved the previous year.
The total number of bitcoins mined rose from 1,330 in 2019 to 2,465 in 2020, an 85% increase in annual production. As of the 31st of December, it has cash and digital assets worth £6.7 million.
The London-listed company's mining margin decreased to 41% from 60%, with Argo stating that it was achieved despite challenging market conditions, including Bitcoin halving in May 2020 and the global impact of the COVID-19 pandemic.
Its mining capacity expanded from 210 petahash in January 2020 to 645 petahash on SHA-256 and from 180 Megasols to 280 Megasols on Equihash.
Argo's mining machines achieved over 100% return on investment, including those installed in January and February 2021, with Q1 2021 the most profitable quarter to date for the firm, with 387 bitcoin mined and revenues of £13.4 million achieved with a margin of 81%.
The strong start to 2021 was put down to the rise in bitcoin prices and "stable mining difficulty". Argo stated it is well placed to benefit from robust trading conditions amid buoyant demand for cryptocurrency.
The group also acquired 320 acres of land in West Texas for $17.5m with access to low-cost clean electricity to support a hosting facility project as part of its next phase of smart growth in 2022.
It also raised £49m in new equity for investment in mining rigs, Texas development, and blockchain/fintech ventures, including an equity investment in Pluto Digital Assets Plc.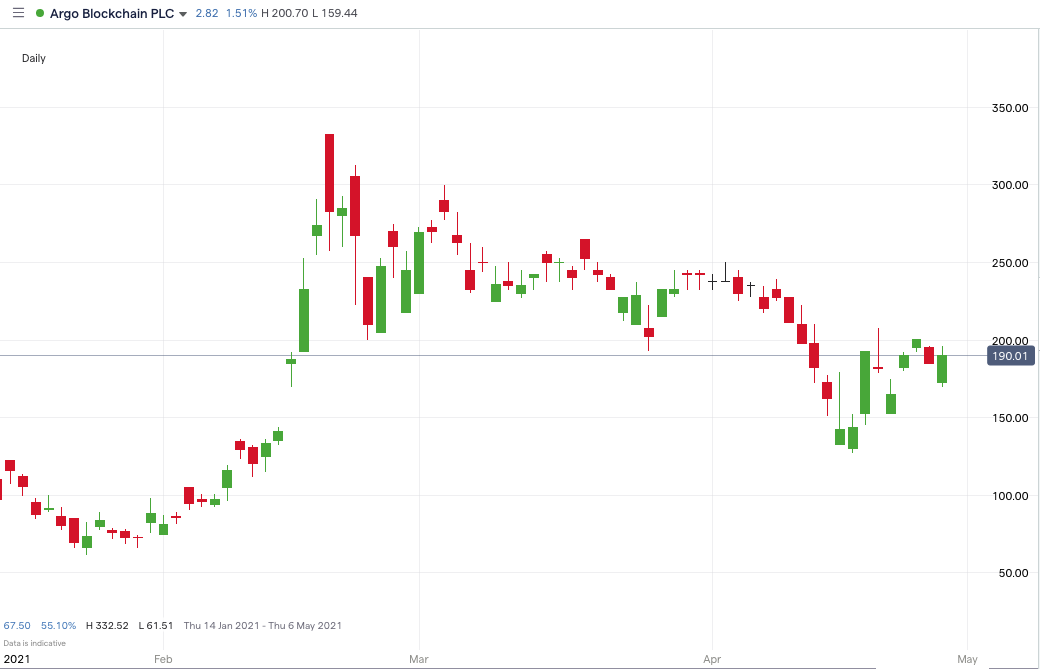 Peter Wall, CEO of Argo Blockchain, said: "Argo crossed a major inflexion point in 2020 in its history by achieving full-year profitability on a 120% increase in revenue, our second consecutive year of triple-digit top-line growth.
"With a proven management team, world-class mining infrastructure, and strong tailwinds from the industry's recent growth, the Board looks forward to the future with great confidence."
Should You Invest in Argo Blockchain Shares?
One of the most frequently asked questions we receive is, "what stocks are best to buy right now?" It's a wide-ranging question, but one that we have answered… Our AskTraders stock analysts regularly review the market and compile a list of which companies you should be adding to your portfolio, including short and longer-term positions. Here are the best stocks to buy right now