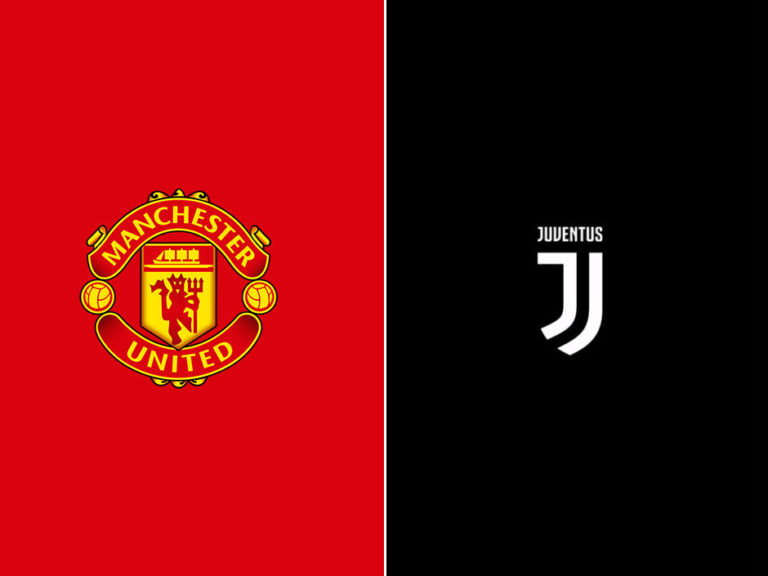 Shares of Juventus FC have plunged on Wednesday after the European Super League's debacle looks to be coming to an end.

A breakaway European Super League was announced by AC Milan, Arsenal, Atletico Madrid, Barcelona, Chelsea, Inter Milan, Juventus, Liverpool, Manchester City, Manchester United, Real Madrid and Tottenham on the 18th of April that would have seen those clubs form their own league whilst still competing in domestic competitions.
However, one of the rules stated that the founding clubs could not be relegated from the competition, something football fans, retired and current players, and pundits around the world would not stand for, leading to accusations that the clubs were trying to monopolise the game.
Unsurprisingly the announcement caused an uproar, with protests at games in England on Monday and Tuesday evening. Tuesday's protests saw Chelsea fans block the team bus from entering the ground, causing former Chelsea goalkeeper and current technical/performance advisor Petr Cech to plead with the fans to move.
Not long after that, Chelsea FC signalled their intent to withdraw from the Superleague proposals and they were swiftly followed by Manchester City. By the end of the evening, all six Premier League clubs had issued statements saying they would withdraw from the league with some issuing apologies.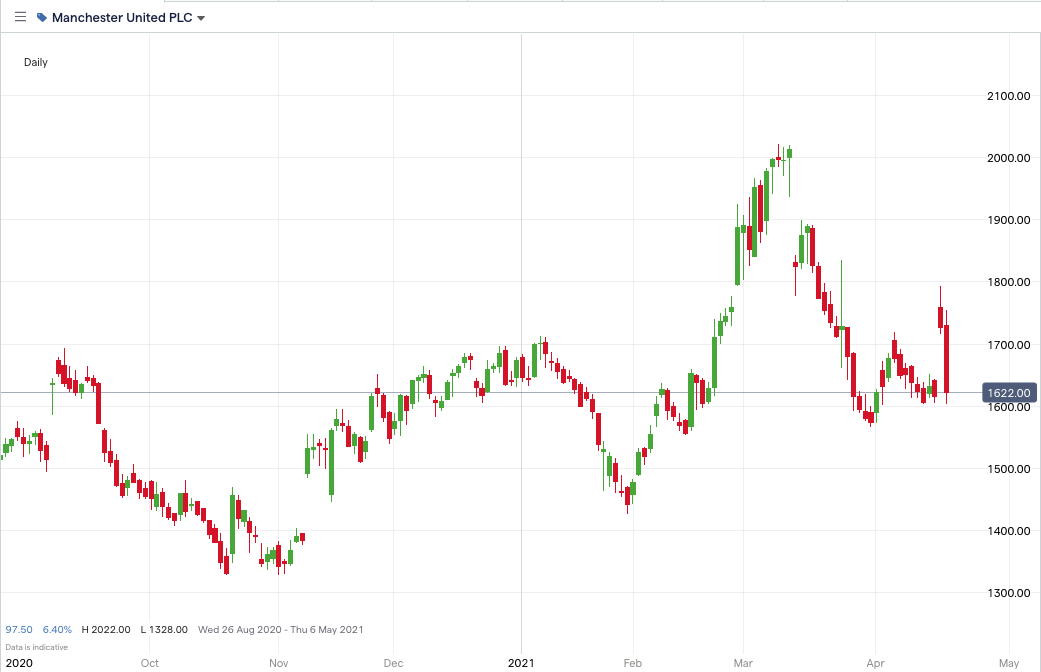 Manchester United Chief Executive Ed Woodward announced he would be resigning, while it was also rumoured that Juventus chairman Andrea Agnelli had stepped down, although that was later confirmed to be untrue.
Agnelli himself said this morning that the Superleague would no longer go ahead.
As a result, shares of Juventus, which rose 17% on the announcement, have plunged, now trading at €0.7590 down 13.12%, below the €0.7730 level it was trading at before the announcement.
Manchester United, whose shares trade on the New York Stock Exchange, saw their share price fall 6% on Tuesday as teams pulled out of the Superleague. Premarket, they are down 0.92% at $16.35 per share.
Should You Invest in Juventus Shares?
One of the most frequently asked questions we receive is, "what stocks are best to buy right now?" It's a wide-ranging question, but one that we have answered… Our AskTraders stock analysts regularly review the market and compile a list of which companies you should be adding to your portfolio, including short and longer-term positions. Here are the best stocks to buy right now