Shares of Welbilt Inc (NYSE: WBT) are one of the biggest gainers so far on Wednesday after announcing that foodservice equipment firm Middleby Corporation (NASDAQ: MIDD) is to acquire the company in an all-stock transaction.

Welbilt shares have rallied over 20.7% premarket to $18.88 per share. Middleby's stock price is down just under 6% at $156.86 per share.
"This transaction will bring together two complementary businesses, accelerate the Middleby growth strategy into key markets globally and increase core capabilities in highly attractive segments," the companies said in a statement.
The combined company will have approximately $3.7 billion in combined 2020 sales, with 73% of those coming from the commercial foodservice industry.
The companies said the acquisition will accelerate critical investments in new product development, aftermarket capabilities, connectivity and digital solutions.
The agreement will see Welbilt shareholders receive a fixed exchange ratio of 0.1240x shares of Middleby common stock for each share of Welbilt common stock they own.
Middleby said there is a clear path to driving $120 million in operational improvement with $100 million run-rate cost synergies and an additional $20 million in Welbilt stand-alone business transformation program annual improvement.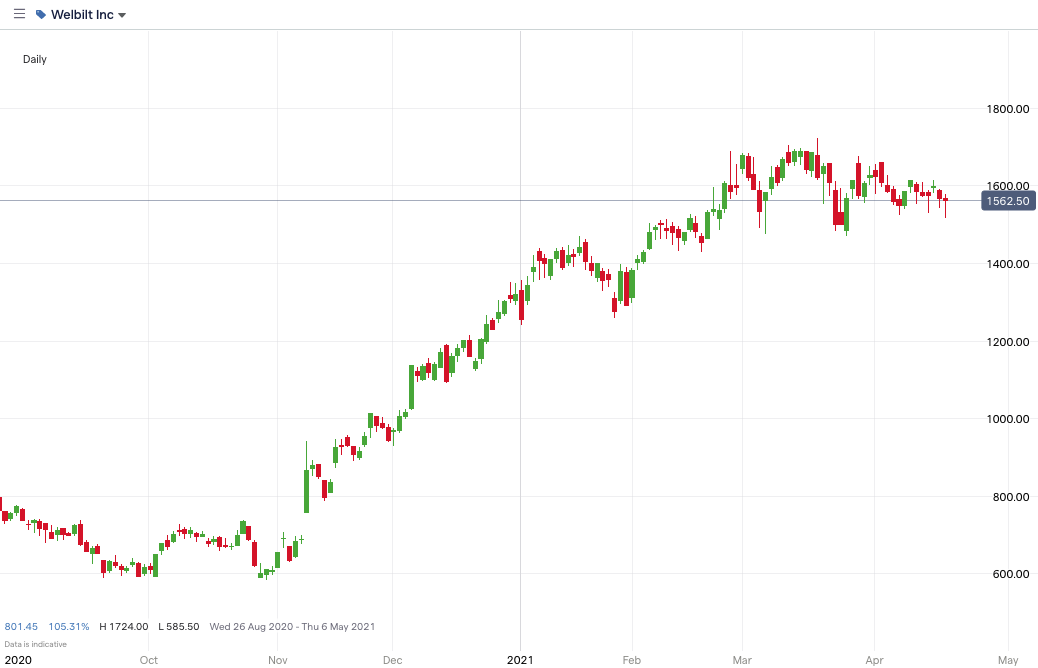 Middleby CEO, Timothy FitzGerald, commented: "Today's announcement represents a milestone event for Middleby, Welbilt and the Commercial Foodservice Equipment industry.
"The combination of our two great companies creates a leading player with a comprehensive product line, global footprint and advanced technologies and solutions that are well-positioned to serve our rapidly changing customer needs and capitalize on emerging industry trends.
"The acquisition of Welbilt is a transformational opportunity for Middleby and a compelling combination that will benefit all of our stakeholders."
Should You Invest in Middleby Shares?
One of the most frequently asked questions we receive is, "what stocks are best to buy right now?" It's a wide-ranging question, but one that we have answered… Our AskTraders stock analysts regularly review the market and compile a list of which companies you should be adding to your portfolio, including short and longer-term positions. Here are the best stocks to buy right now