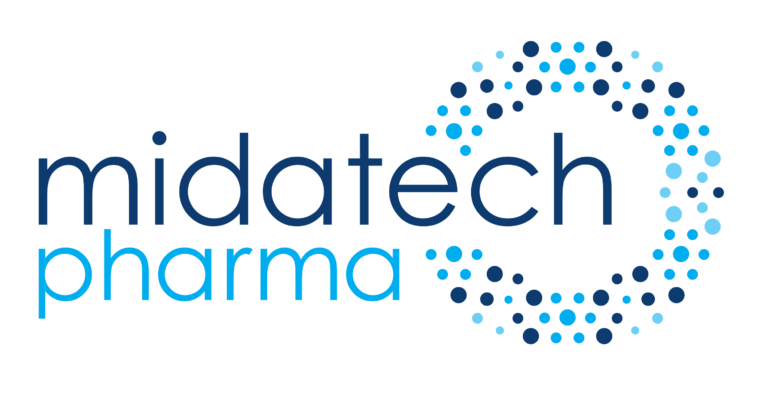 The shares of Midatech Pharma spiked 88.2% higher after reporting that its Q-Sphera technology can formulate monoclonal antibodies into long-acting injectables.

Investors cheered the move given the massive spike in the biotech company's stock price since the development could significantly impact the pharmaceutical industry.
Today's announcement marks a significant breakthrough for the pharma industry, which has long struggled to deal with administering immediate-release medicines that usually trigger spikes and troughs in the drug content within blood plasma.
Midatech's Q-Sphera platform manufacturers drug-loaded polymer microspheres containing large drug loans that can be released evenly over long periods, overcoming the main drawback of immediate-release drugs.
The firm noted that Q-Sphera successfully encapsulated an exemplar monoclonal antibody, which is particularly delicate due to its high molecular weight. As a result, many of them are denatured during the manufacturing process.
Midatech said that it "believes no other commercial or academic organisation has been able to successfully deliver therapeutic proteins over extended periods using methods capable of commercial scaling."
The commercial opportunity that Q-Sphera's technology could exploit is massive. For example, the revenues generated from medicines based on monoclonal antibodies in 2020 were $154 billion.
Midatech has developed a long-acting formulation of the antipsychotic drug brexpiprazole, to be delivered over three months. As a result, the company could quickly secure a fraction of the $5.7 billion generated from long-acting antipsychotic drugs in 2020.
The company is working on developing other long-acting treatments after partnering with the European affiliate of a major healthcare company. In addition, the firm closed its Spanish subsidiary and ended the in-house development of MTD201, its endochrine disorder treatment.
Midatech Pharma share price.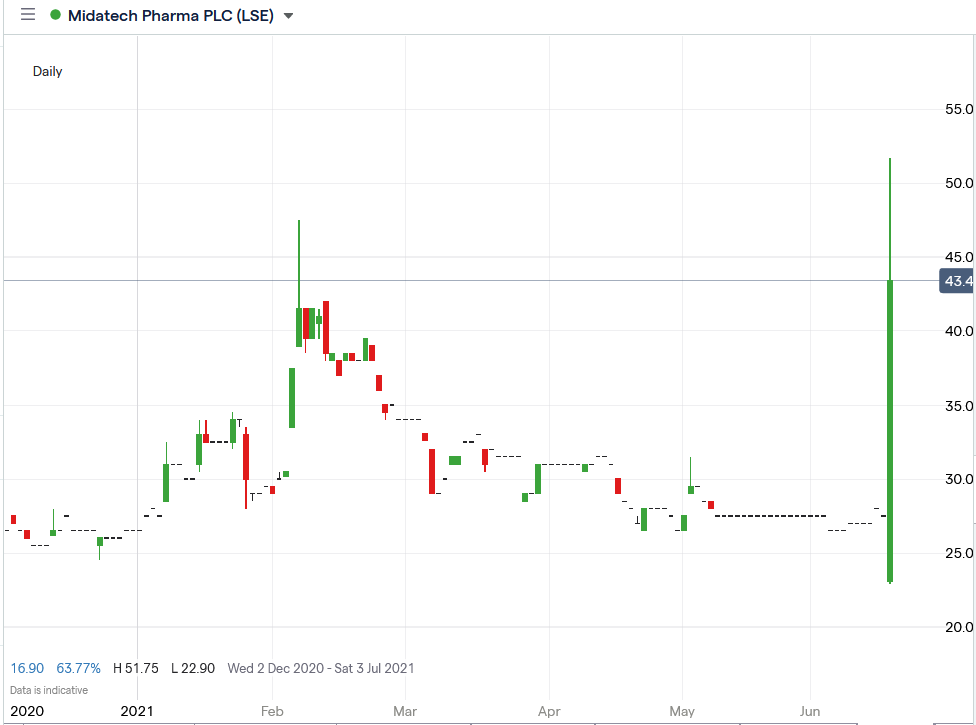 Midatech Pharma shares spiked 88.18% higher to trade at 51.75p, rising from Wednesday's closing price of 27.50p.
Should you invest in Midatech Pharma shares?
Midatech Pharma shares are traded on the London stock exchange's AIM market (the alternative investment market), which is the submarket specifically for smaller companies. AIM stocks are attractive to investors as they have tax advantages and smaller companies have the potential to benefit from rapid growth. But are Midatech Pharma shares the best buy? Our stock market analysts regularly review the market and share their picks for high growth companies