Key points:
Nerdy Inc stock is down another 32% premarket this morning
This follows the 10% decline yesterday
What, exactly, has gone wrong here?
Nerdy Inc (NYSE: NRDY) stock is down another 32% premarket this morning, following the 10% fall yesterday. This gives more to add to the 85% fall in Nerdy's stock price since the IPO back in September last year. This is not what is called a good look for a stock so it's worth trying to work out what has gone wrong.

The immediate cause of the stock price decline is the announcement of results. The earnings was a miss (EPS of minus 21 cents a share, 10 cents worse than expected) even as revenue booked was slightly up on the consensus.
But what's really caused a significant hit is projections for revenue for this coming quarter and year. The consensus was for $46 million this, Q2, and near $200 million for the year. Now the corporate projections are for $37-40 million and $160-175 million. That's really not what anyone wants to see in a company we'd hope is at a swift growth stage.
The basic and underlying idea isn't a bad one. It's to take advantage of technological advance to be able to revolutionise learning. Over the internet tutors can aid students, that's about it really. The economic model is that such should have network effects. Folk who come looking for math help might well then look again for that in history. Tutors will arrive because that's where the customer base is. Assuming that those network effects can indeed be triggered it could be a very nice business indeed.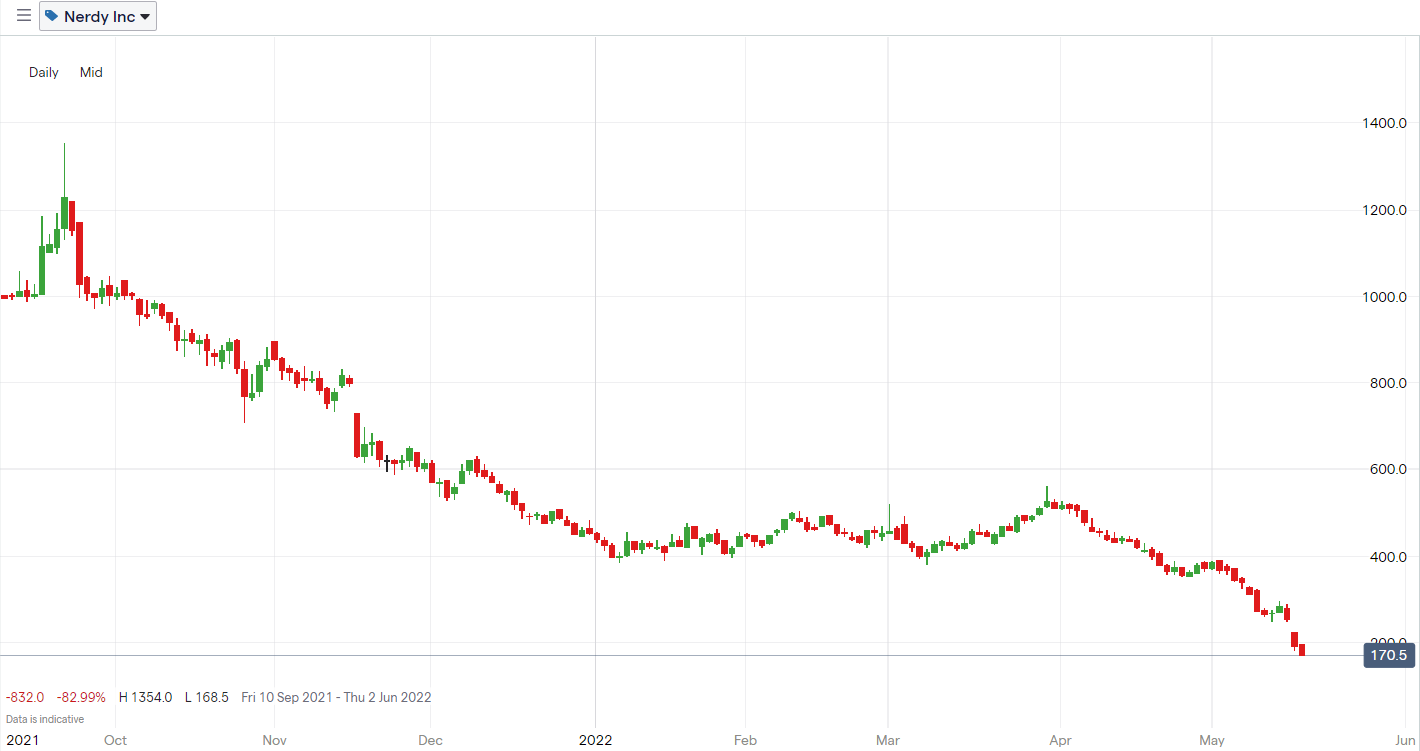 However, there's always the possibility that business theories don't quite work out in reality. And there's obviously been more interest in this in the past couple of years – lockdowns – than there would have been in more normal times.
So, how much of any growth was in fact lockdown driven which will then fade away? How much is riding the new technological wave? That's one of the things driving uncertainty here. Are we looking at cyclical changes or structural?
It's possible to go further too. Looking at the details of the numbers we see that sales and marketing expenses are up by about the same amount as revenue growth. It's possible to think that Nerdy is buying growth at no great benefit to margins therefore. We also see general and admin expenses more than double over the period, which contributes heavily to the operating loss. Then there's an unrealised loss on derivatives of $11 million. That's just not a good look entirely, the combination leasing to the loss, yony for the quarter, rising by near some 600%.
Not achieving the growth once thought of, seeing expenses rise as fast, if not faster, than that revenue and significant concerns about whether the past growth was cyclical rather than structural? That pretty much explains wny Nerdy stock hasn't done well. It's a stock previously priced for the growth which hasn't then arrived.
Estimations of the future price of Nerdy stock are essentially predictions of when, or even whether, that growth rate will return.