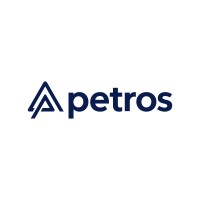 The Petros Pharmaceuticals Inc (LON: PTPI) stock price rallied up to 134.6% during premarket trading after filing its proxy statement for the 2021 Annual General Meeting of its stockholders scheduled for December 22, 2021.

Investors reacted positively to the company's proxy letter, alerting investors of the importance of voting by following the instructions outlined in the letter.
Oen of the key highlights of the meeting's agenda includes a shareholder vote on increasing the number of shares available for award to executives as part of the incentive plan by 1.52 million shares, bringing the number of shares in the program to 2.6 million.
Shareholders will also vote on the company's executive compensation plan while electing new members to the company's board, who will serve for a term of one year. Stockholders will also vote on the choice of an independent accounting firm for the current fiscal year.
Investors reacted positively to the proxy statement and AGM notification, as evidenced by the company's share price rally during premarket trading.
Petros Pharmaceuticals shares surged higher, indicating that the markets supported the board's recommendations, likely to be passed during the AGM.
Earlier this month, the company revealed that it had expanded the program to treat Peyronie's disease, which is currently based on the investigational H100 drug, a novel patented non-invasive topical treatment.
Investors barely reacted to the announcements, despite it being a significant milestone for the company.
However, Petros Pharmaceuticals shares surged higher on November 03, 2021, after revealing that sales of its Stendra tablet had increased 476% on an annualised basis driven by its exclusive digital health marketing agreement with Hims & Hers Health.
Investors seem to have rekindled their faith in the company based on today's massive premarket surge, but it will be interesting to see if the stock can hold on to its gains after the market open.
*This is not investment advice. Always do your due diligence before making investment decisions.
Petros Pharma stock price.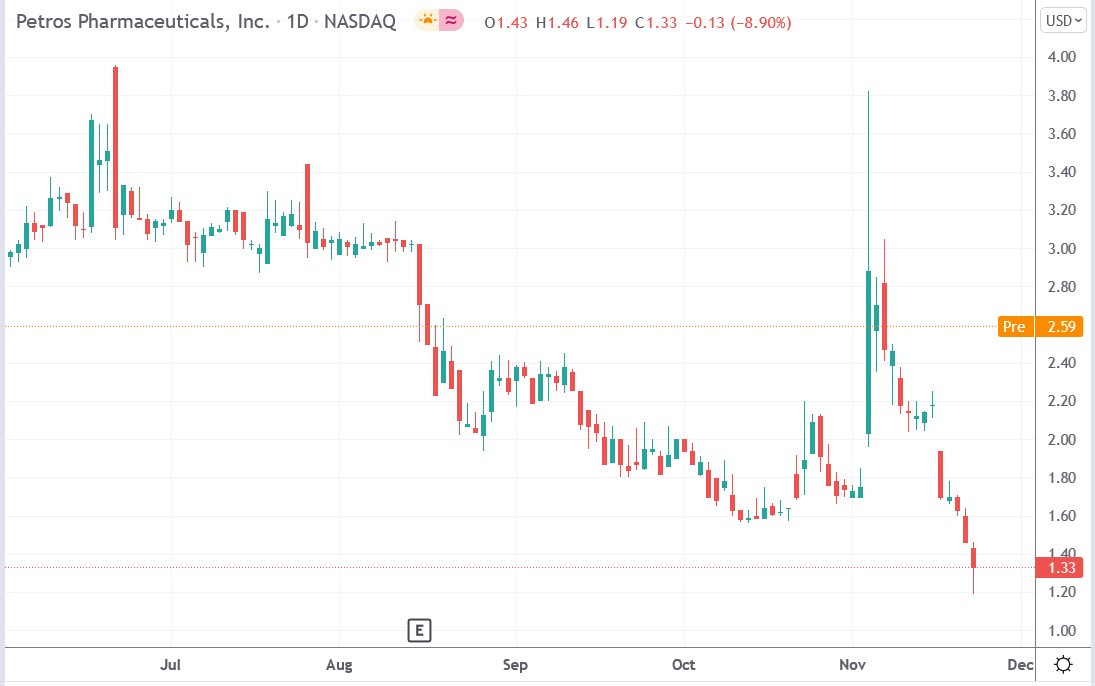 Petros Pharma stock price surged 134.59% to trade at $3.12, rising from Monday's closing price of $1.33.
Is Now a Good Time to Invest In Petros Pharma Shares?
Healthcare stocks, including Petros Pharma shares, saw a wave of investors buy their shares during the pandemic. Governments also pumped money into the companies in an attempt to speed up the vaccine process. But, what happens now vaccines have been approved and the pandemic is becoming less prominent? Should we still invest in coronavirus-focused healthcare stocks? Or should we look to firms tackling other areas? Here are the best healthcare stocks to buy now…