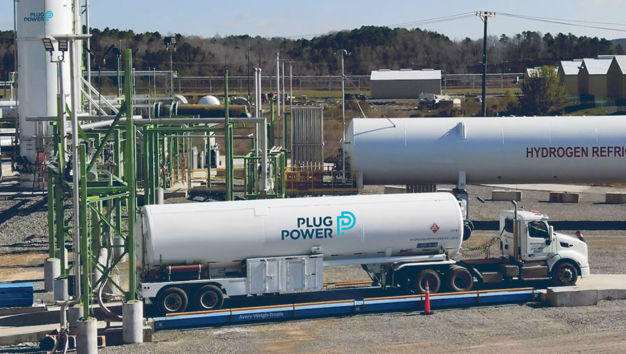 Plug Power (NASDAQ: PLUG) shares are trading higher premarket after the company announced a strategic framework agreement with BAE Systems (LON: BA.).

The deal will see Plug Power and BAE Systems collaborate to supply zero-emission powertrains to heavy-duty transit bus OEMs in North America, integrating Plug Power's ProGen fuel cell engines into BAE Systems' smart electric drive systems and provide hydrogen and refuelling infrastructure to end-customers use points.
Plug Power shares are up 3.95% at $30 per share premarket on Thursday.
"Through this all-inclusive strategic partnership, the companies are advancing an innovative total solution for hydrogen-powered electric buses which promises to accelerate the adoption of zero-emissions transit across the region," stated Plug Power.
Fuel cell electric vehicles are recognised as a competitive solution for transport networks. Plug Power believes that hydrogen-electric powertrains enable transit fleets to operate cleanly, quietly and efficiently at extended ranges.
"We're excited to work with BAE Systems, a pioneer in clean energy solutions for sustainable transportation, to bring the benefits of green hydrogen to transit systems in North America," said Plug Power CEO Andy Marsh.
"This strategic partnership will play an instrumental role in advancing our on-road applications strategy and delivering new growth opportunities that help meet our year-end 2025 goals, including annual production of 500 tons of green hydrogen daily," added Marsh.
Should You Invest in Plug Power Shares?
One of the most frequently asked questions we receive is, "what stocks are best to buy right now?" It's a wide-ranging question, but one that we have answered… Our AskTraders stock analysts regularly review the market and compile a list of which companies you should be adding to your portfolio, including short and longer-term positions. Here are the best stocks to buy right now