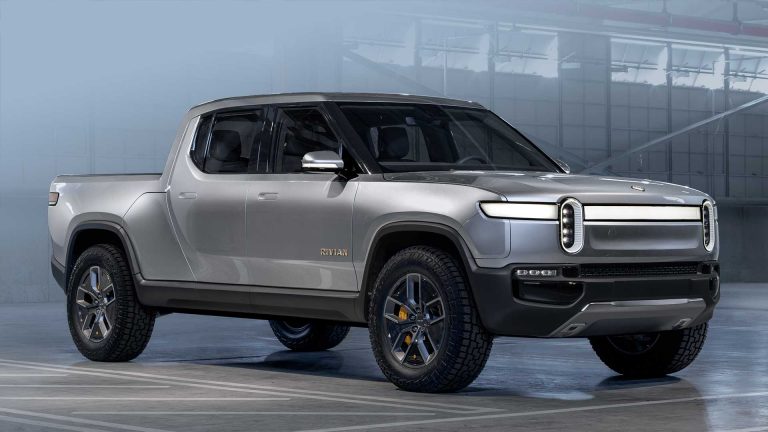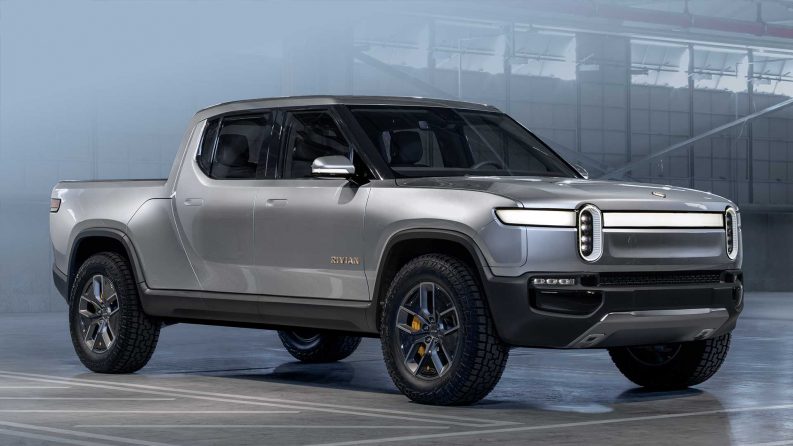 Key points:
Rivian released its first earnings results since its November IPO.
The company made 652 trucks and delivered 386, missing its targets.
However, analysts are still optimistic about the EV truck manufacturer's prospects.
The Rivian Automotive Inc (NASDAQ: RIVN) stock price plunged 8.84% during premarket trading after releasing its first quarterly trading report on Thursday evening.

The electric truck manufacturer said it manufactured 652 R1Ts and delivered 386 of them to customers generating approximately $1 million in revenues.
The  EV manufacturer reported a loss per share of $12.21, which was over double analysts consensus estimates of a $5.52 loss per share.
Still, most analysts remain pretty optimistic about Rivian's prospects, with Morgan Stanley analyst Adam Jonas commenting that Rivian is the only company that can challenge Tesla.
In a note to clients, Jonas said: "We think the R1T/R1S is the most capable/desirable product in the market for about $80,000,"
Adding:
"The electric delivery van (EDV) has the potential to dominate the fast-growing final mile EV fleet, which has been largely unaddressed by the EV market until now."
Jonas initiated coverage of Rivian stock and set a price target of $147. Rivian is ramping up the production of its trucks and revealed plans to open a new factory in Georgia.
Rivian has an order of 100,000 trucks from Amazon made in 2019, with the company saying that the order could increase to 300,000 trucks in 2025-2026. Rivian will deliver the first batch of trucks to Amazon this month.
The company has a market capitalisation of $92.85 billion. However, many wonder whether Rivian is worth more than established automakers such as General Motors and Ford that manufacture millions of cars annually.
Today's premarket decline in Rivian's stock price extended yesterday's aftermarket drop as investors digested the weak production and delivery numbers. Rivian had predicted that it would make 1,200 trucks in 2021 but will miss the target by a few hundred trucks.
Investors looking to open a position in Rivian may find its current prices quite attractive, but there are no guarantees that we won't get further declines.
*This is not investment advice. Always do your due diligence before making investment decisions.
Rivian stock price.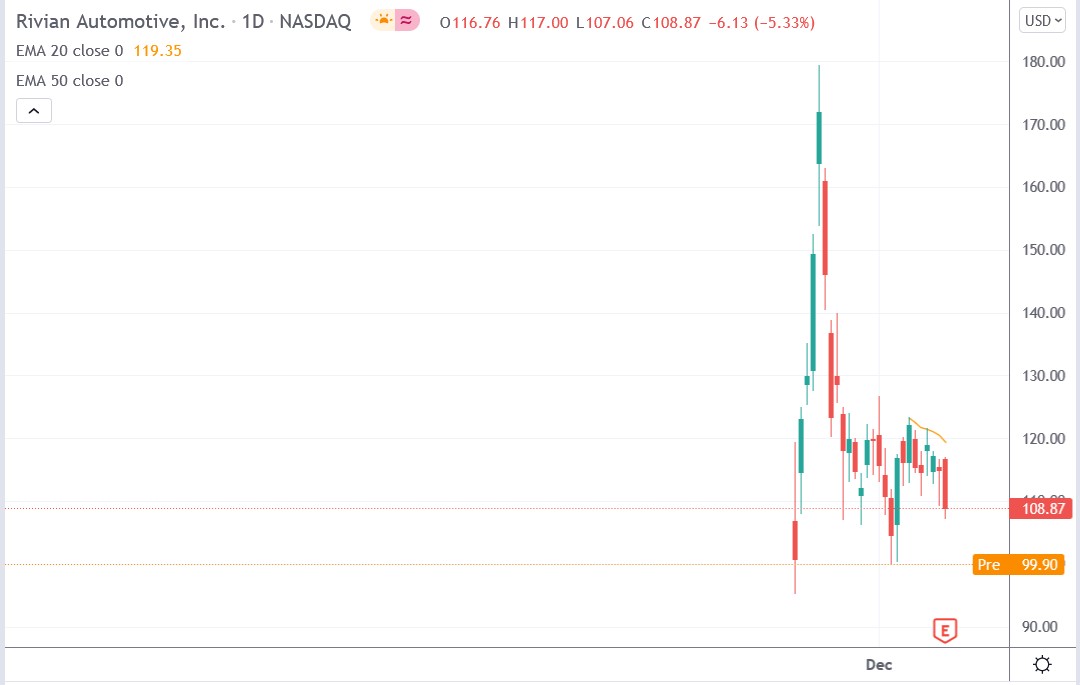 Rivian stock price plunged 8.84% premarket to trade at $99.25, falling from Thursday's closing price of $108.87.
Should you invest in Rivian shares?
Tech stocks offer some of the best growth potential, but time and time again, traders and investors ask us "what are the best tech stocks to buy?" You've probably seen shares of companies such as Amazon and Netflix achieve monumental rises in the past few years, but there are still several tech stocks with room for significant gains. Here are our analysts views on the best tech stocks to buy right now.