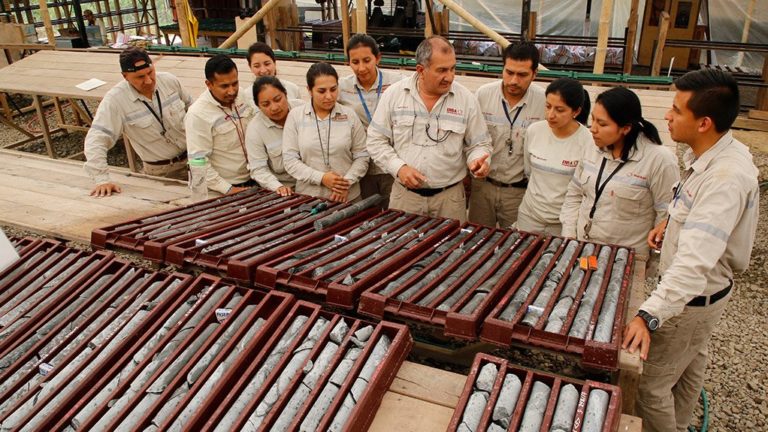 Shares of SolGold plc (LON: SOLG) have fallen after hitting a crucial resistance level for the second time since April, are the shares headed lower?

Interestingly, we have not seen the bears take complete control of the company's share price despite the two bounces off the resistance level with the bulls and bears fighting for control up to date.
Given that the bearish traders have not taken over the share price, we cannot rule out a breakout to the upside in future once the bulls gather enough momentum to overcome the bearish pressure.
I covered SolGold shares back in April when it first hit the resistance level and noted that the pullback could be part of a more significant uptrend since no asset ever goes up in a straight line.
Afterwards, the shares stopped falling and started rising to test the resistance level for a second time before falling once more. Therefore, the odds right now favour a continuation of the bear trend, and I would not open new positions in SolGold now.
SolGold's fundamentals are pretty solid given that it raised $73.8 million via a private placement of 206.5 million shares priced at 25.5 apiece. The company intends to use the proceeds to fund a minimum of 40,000 metres of diamond core drilling and other related costs.
The company intends to become a significant copper and gold producer. It is backed by BHP Billiton, which owns 14.7% of SolGold's outstanding shares, increasing the chances of its projects being successful.
I would consider opening new bullish positions once the price breaks above the resistance level or drops to the next support level. Otherwise, I will stay away from the shares as long as they are in the middle of the trading range.
SolGold share price.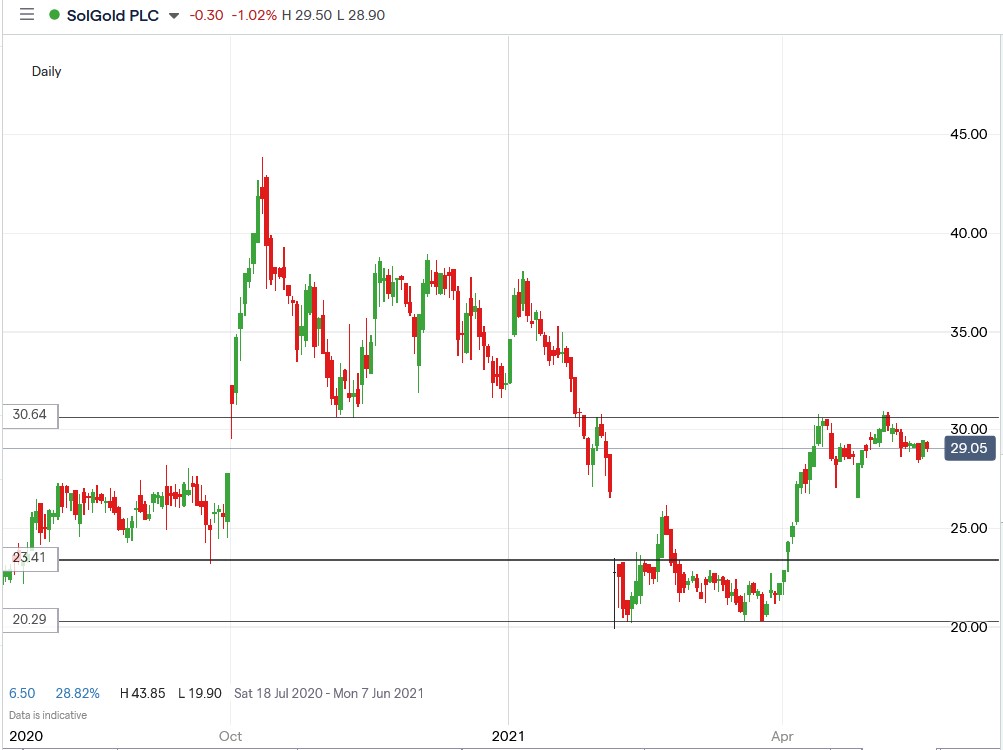 SolGold shares have retreated from a crucial resistance level and are likely headed lower over the next few weeks.
Should You Invest in SolGold Shares?
After a fall from the $2,000 level, could gold be set for another run higher? If you're a gold investor, you won't want to miss out on these stocks… Discover which companies our analysts are focusing their attention on for the coming months. If gold does move back to $2,000, these investments could see significant gains