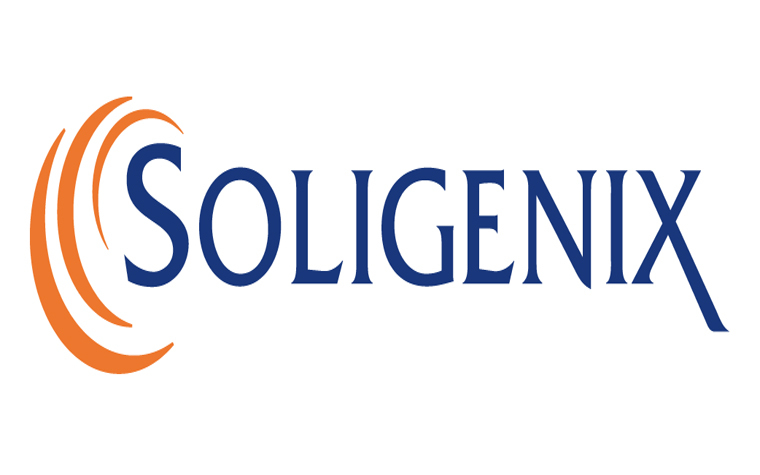 Key points:
Soligenix stock rallied higher on non-clinical data about dusquetide.
The new data highlighted dusquetide's effectiveness against cancers.
However, this was non-clinical data, and the drug still has a long way to go.
The Soligenix, Inc. (NASDAQ: SNGX) stock price soared 45.6% after announcing that its Dusquetide treatment effectively reduces the size of tumors in nonclinical xenograft models.

The late-stage biopharmaceutical company revealed that recent studies had confirmed that dusquetide is an effective stand-alone and combination therapy against tumors or when combined with chemotherapy, radiation and other targeted therapies.
The drug's effectiveness was established against breast cancer cells in the MCF-7 line.
Soligenix also highlighted previous clinical trials that confirmed the drug's effectiveness against severe oral mucositis (SOM) during a phase II clinical trial conducted a few years ago.
The drug proved effective at accelerating the clearance of tumors as a side effect of the oral mucositis study, which led to the latest studies.
Christopher J. Schaber, PhD, Soligenix's President and CEO, said: "Soligenix continues to pursue potential product opportunities with our new chemical entity dusquetide, including in oncology,"
Adding:
"With the supportive data from the Phase 2 and 3 oral mucositis trials and the nonclinical anti-tumor efficacy demonstrated, we continue to pursue potential partnerships for this novel molecule."
The company said it is pursuing opportunities to develop dusquetide as an oncology drug and commercialise it following the latest non-clinical data that demonstrated its effectiveness against cancer tumors.
Investors cheered today's announcement, evidenced by the rally in Soligenix shares during premarket trading, making it one of the market's biggest gainers.
However, the company had given up most of its gains at writing as investors digested the latest info figuring out that some of the data highlighted is from a few years back (December 2016).
Furthermore, the company has a long way to go before commercialising dusquetide as a cancer drug.
*This is not investment advice. Always do your due diligence before making investment decisions.
Soligenix stock price.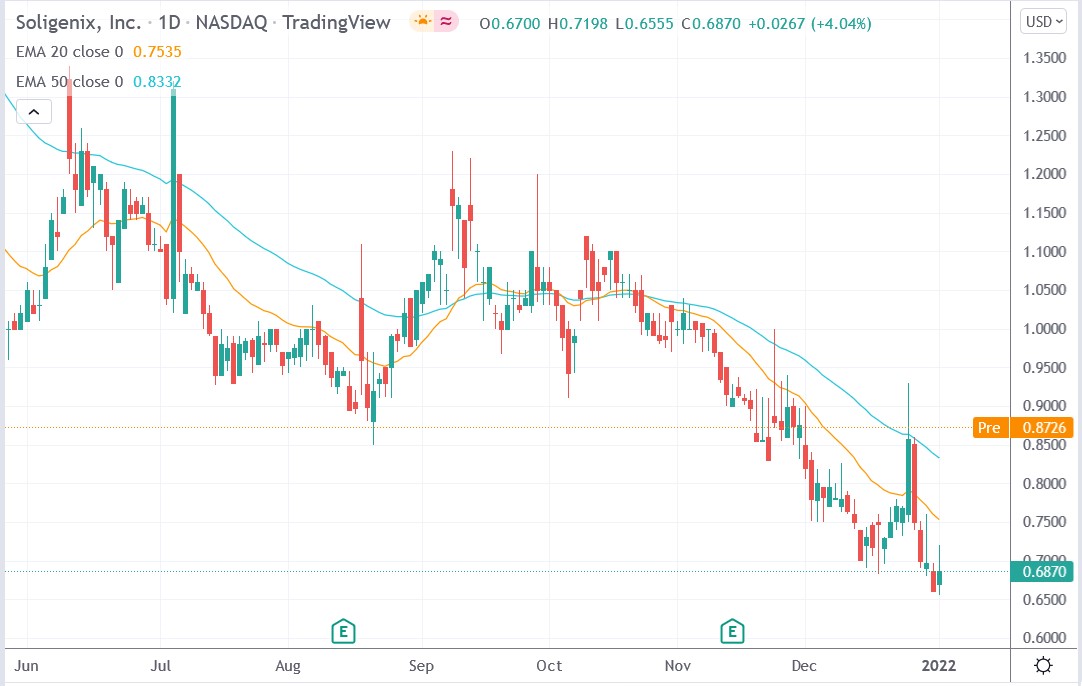 Soligenix stock soared 45.56% to trade at $1.00, rising from Monday's closing price of $0.6870.
Is Now a Good Time to Invest In Soligenix Shares?
Healthcare stocks, including Soligenix shares, saw a wave of investors buy their shares during the pandemic. Governments also pumped money into the companies in an attempt to speed up the vaccine process. But, what happens now vaccines have been approved and the pandemic is becoming less prominent? Should we still invest in coronavirus-focused healthcare stocks? Or should we look to firms tackling other areas? Here are the best healthcare stocks to buy now…