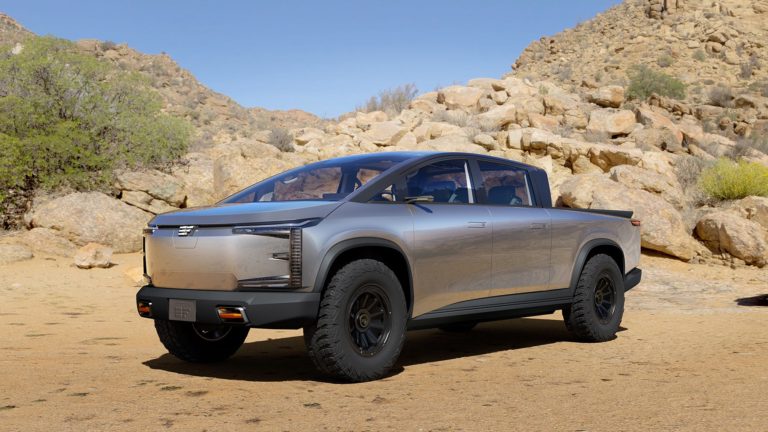 SPI Energy (NASDAQ: SPI) shares are trading higher on Monday after the electric vehicle company announced its wholly-owned subsidiary, EdisonFuture Inc, and Phoenix Motor Inc launched its electric pickup truck, EF1-T.

The e-pickup truck, developed in partnership with Icona among other automakers, is the first product in a line of all-electric trucks and last-mile delivery vans that EdisonFuture and Phoenix Motor will develop.
According to SPI, the EF1-T standard model comes equipped with a total power of 350 kilowatts, or 470 horsepower, while EdisonFuture's top of the line "super" model offers 600kW or 816 horsepower.
"Our vision for EdisionFuture and Phoenix Motorcars is to be leaders in sustainable transportation with focus on energy efficiency and innovative design," stated Xiaofeng Peng, Chairman and CEO of SPI Energy.
"We have already filed multiple design and technology patents in the US related to the EF1-T and look forward to introducing this game-changing vehicle to the market in the coming months," he added.
SPI Energy's share price is currently up 14.57% at $7.
Should You Invest in SPI Energy Shares?
One of the most frequently asked questions we receive is, "what stocks are best to buy right now?" It's a wide-ranging question, but one that we have answered… Our AskTraders stock analysts regularly review the market and compile a list of which companies you should be adding to your portfolio, including short and longer-term positions. Here are the best stocks to buy right now