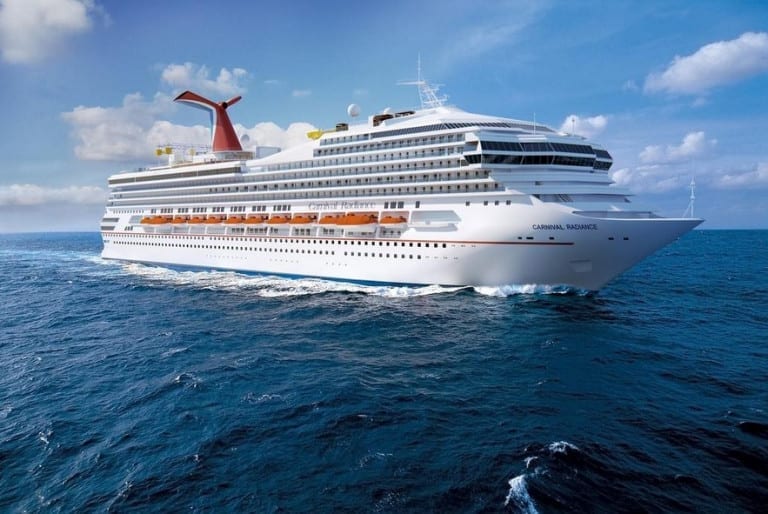 Shares of Carnival plc (LON: CCL) have fallen 18.92% from their June highs amid worries that cruise ship operators could be forced to halt their operations as the delta variant of the coronavirus spreads to many countries.

The cruise ship operator's stock price has fallen systematically since mid-June despite some of its cruises sailing from US ports resuming operations. The company recently announced that it would issue new shares worth $500 million and use the proceeds to purchase its UK shares and for general corporate purposes.
Furthermore, Carnival is also in the process of issuing 11.5% senior secured notes worth up to $2 billion in principal amount, which will further balloon its debt figures, raising the proportion of capital spent on debt servicing costs.
However, Carnival is not the only firm struggling with a considerable debt burden; other cruise ship operators have had to raise billions over the past year to keep operating as they spend millions maintaining their ships every month.
The cruise ship company's shares are still up 11.2% this year and are currently trading at a support level since February, which could lead some bullish traders and investors to jump in and push the shares higher.
From a technical standpoint, Carnival shares are quite attractive at current levels, and bullish short-term traders may take the opportunity to establish long positions with stop-loss orders below the support zone.
However, a string break below the level would invalidate this trade setup and be a sign for bullish traders to step aside as the bears take over.
In the meantime, investors will be watching to see if Carnival and other cruise operators will resume voyages in other regions.
*This is not investment advice. Always do your due diligence before making investment decisions.
Carnival Plc share price.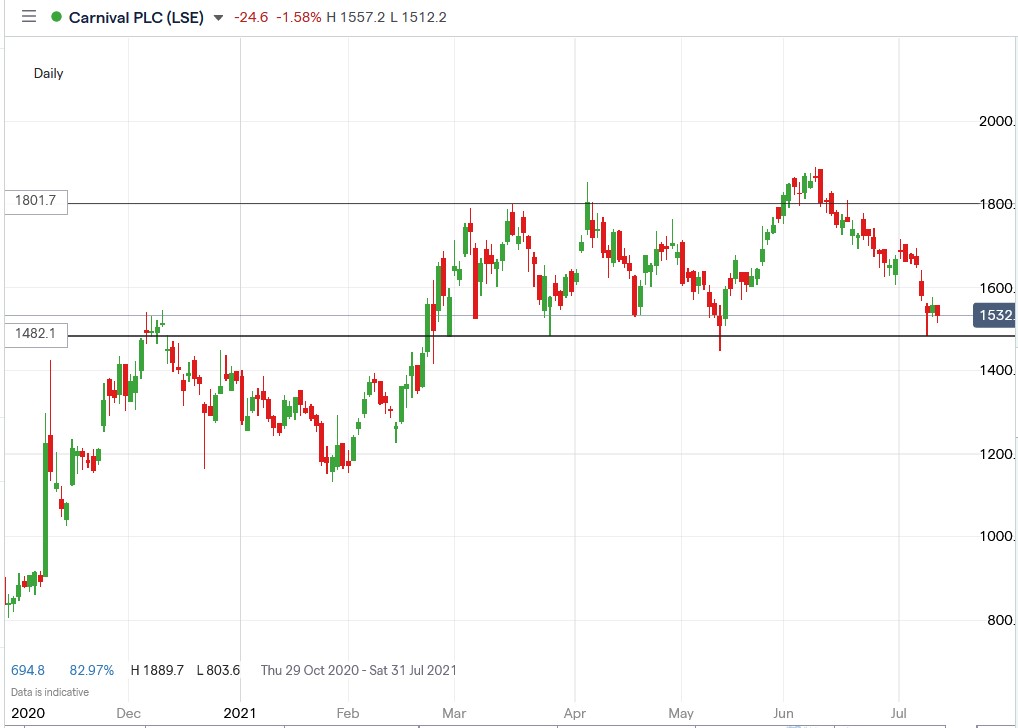 Carnival Plc shares have fallen 18.92% from their June high of 1889.7p to their current trading price of 1532.2p.
Is Now a Good Time to Buy Carnival Shares?
Travel stocks, including Carnival shares, have been severely impacted by the coronavirus pandemic and subsequent travel restrictions. Hotels, airlines, cruises and car rental companies have all been affected, but could now be a good time to buy travel stocks at a discount? Are Carnival shares included on our list of the best travel stocks to buy? Here's what our analyst had to say on the issue…