Latest

17:01


3D Systems

Shares of 3D Sytems (NASDAQ: DDD) are up over 84% at $20.74 after the company said it expects Q4 revenue of $170M-$176M vs. estimates of $140M.

Expected revenue reflects strong organic growth exceeding 20% in both Healthcare and Industrial business units on a consecutive quarter basis

Dr Jeffrey Graves, President and CEO of 3D Systems, said, "In the summer of 2020, we laid out a four-stage plan to deliver increased value to our customers and shareholders. This plan included: reorganization into two business units, Healthcare and Industrial Solutions; restructuring of our operations to gain efficiencies; divesting of non-core assets; and investing for accelerated, profitable organic growth. We are pleased to now see significant progress from these efforts, as reflected in accelerated top-line growth and rapidly strengthening operating margins."
16:50


Bed Bath & Beyond

Shares of Bed Bath & Beyond (NASDAQ: BBBY) tumbled as low as $17.76 on Thursday after the retailer reported quarterly net sales fell 5% compared to the previous year.

Full story: BED BATH & BEYOND STOCK FALLS AS EARNINGS MISS EXPECTATIONS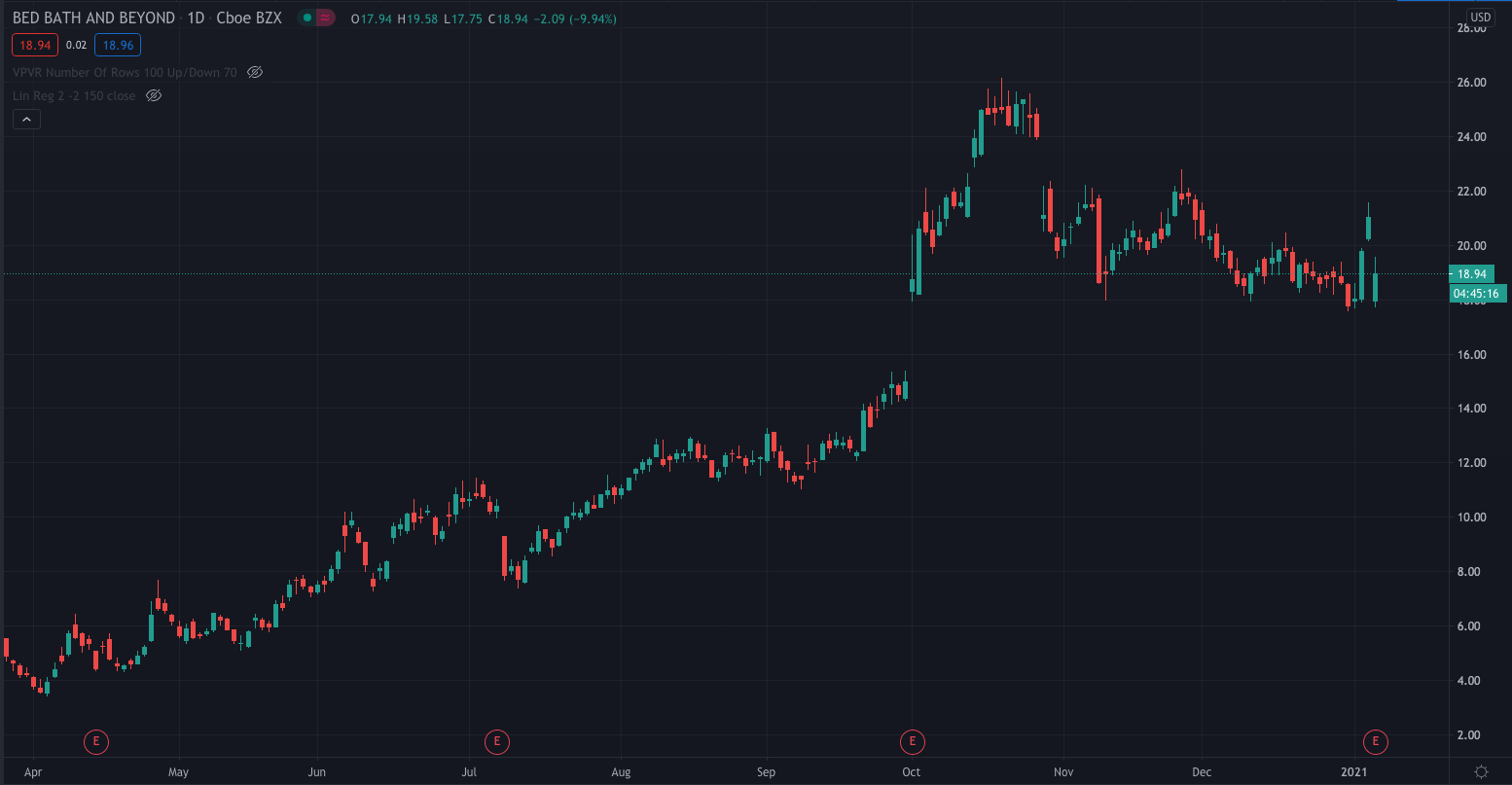 16:43


European Equities Close
FTSE 100: +0.28%
DAX: +0.62%
STOXX 50: +0.37%
IBEX 35: +0.39%
CAC 40: +0.70%
15:41


Tesla

Tesla's market cap is now over $750 billion after its shares rose over 5% to $795.60 making Elon Musk the richest person in the world with a net worth of more than $185 billion according to CNBC.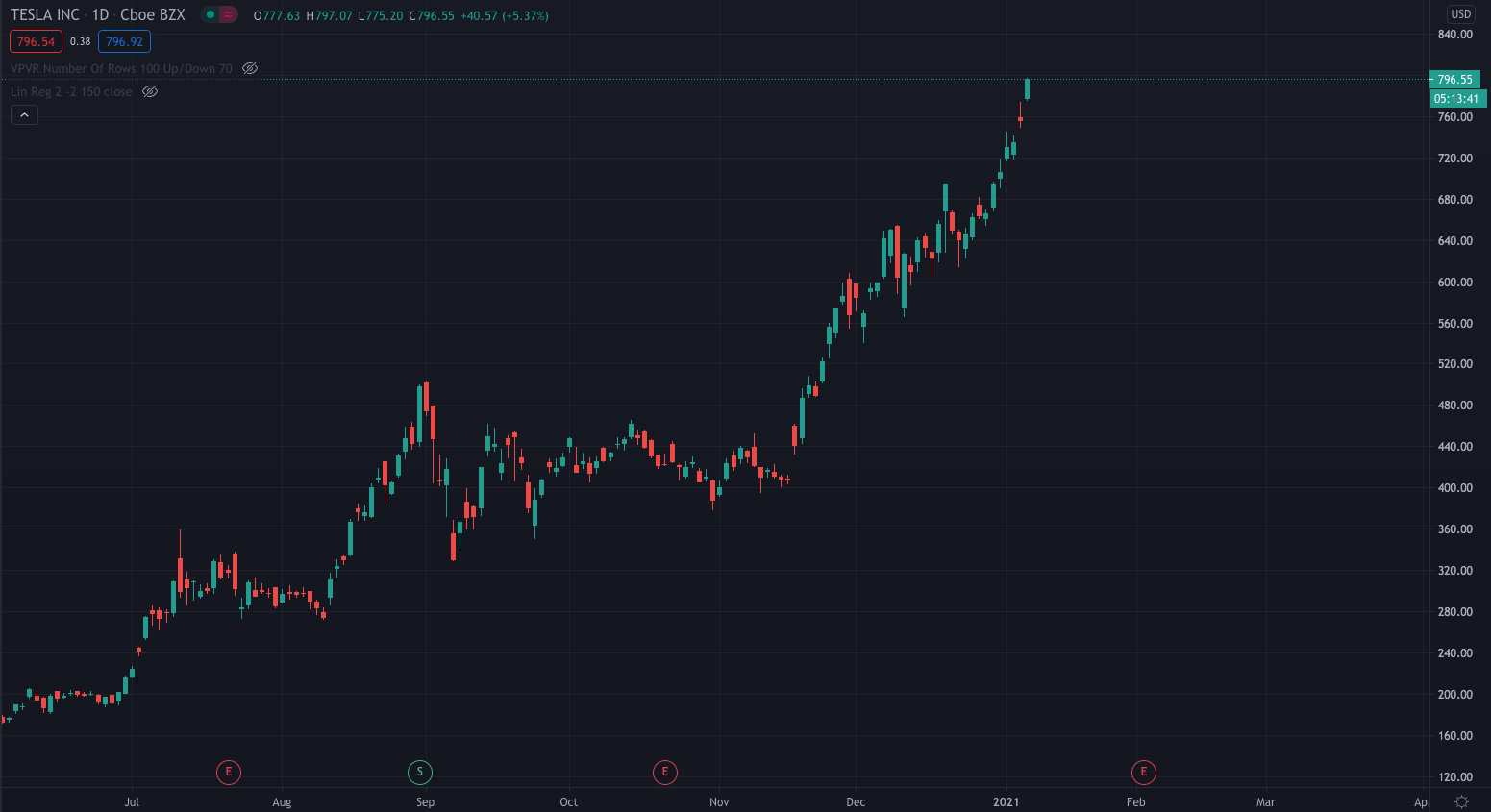 14:35


Plug Power

Plug Power's stock price has popped higher after the open, trading at $46.48 per share after a 32.40% move following news that South Korea-based business, SK Group will take a 9.9% stake worth $1.5 billion in the hydrogen fuel cell maker.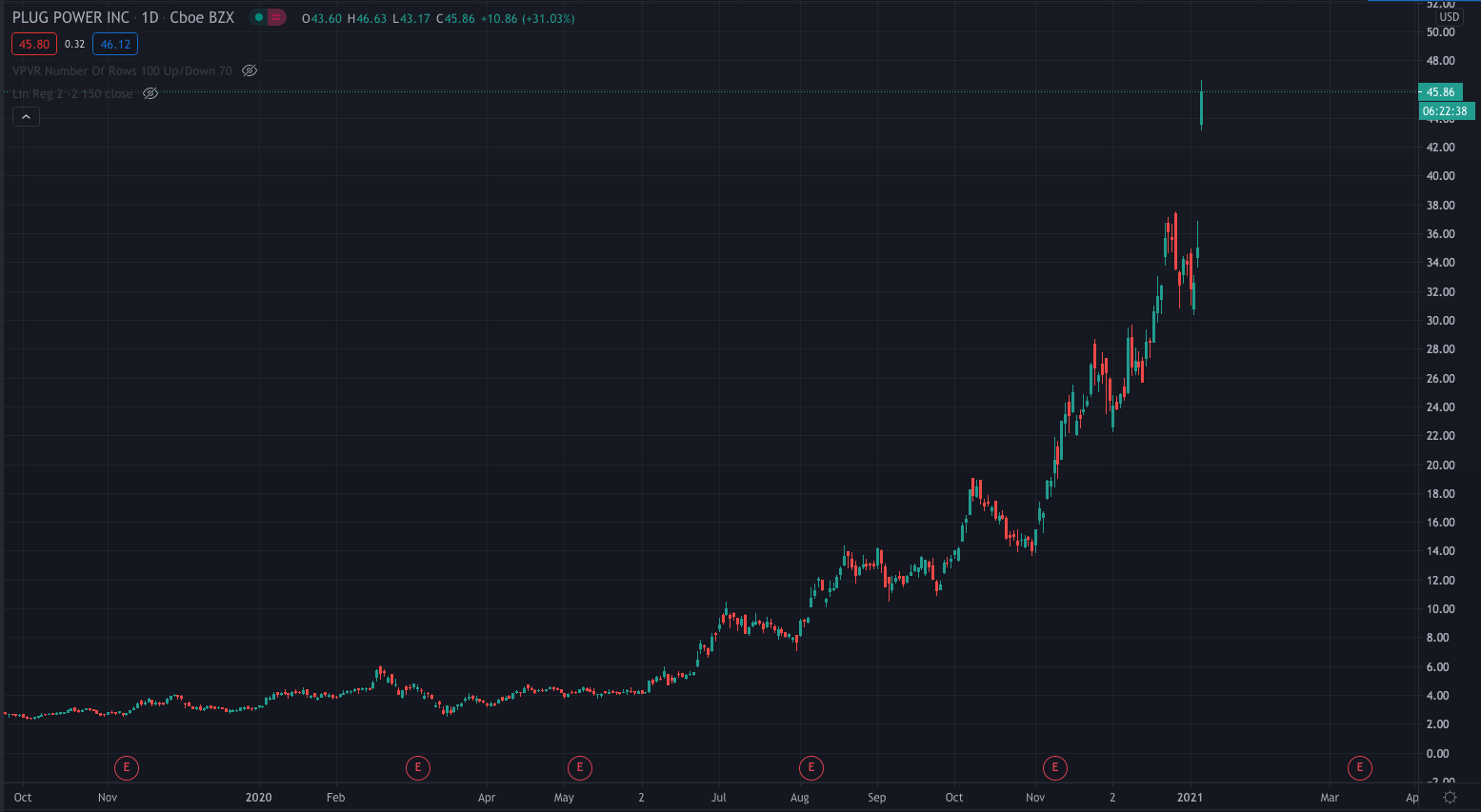 14:32


US Equities
DOW: +0.44%
S&P: +0.65%
NASDAQ: +1.02%
Check out The Best Stocks To Buy Right Now
14:17


SOS Limited

Chinese technology company SOS Limited's (NYSE: SOS) shares have rocketed 92.44% premarket on Thursday following the announcement that it has hired Dr Eric H Yan, an expert in cryptocurrency mining, security and insurance technologies.

Full Story: SOS STOCK SURGES 92% PREMARKET AFTER CRYPTO EXPERT JOINS THE COMPANY

Check out The Best Tech Stocks To Buy Right Now
13:06


New Streaming Service To Be Launched

Former Discovery and Disney executives are to launch a new streaming-aggregation service named Struum.
11:15


Atos Makes DXC Technology Takeover Approach

FRENCH IT CONSULTING FIRM ATOS HAS MADE A TAKEOVER APPROACH FOR U.S. RIVAL DXC TECHNOLOGY – SOURCES $DXC

French IT consulting firm, ATOS has made a takeover approach for US rival DXC Technology – Sources: Via @DeltaOne Twitter
09:49


UK Stock Gainers
08:05


European Equities
FTSE 100: +0.87%
DAX: +0.42%
STOXX 50: +0.32%
IBEX 35: +0.20%
CAC 40: +0.37%
Check out The Best AIM Shares To Buy Right Now
Overnight Stock News
Blink Charging shares fell as much as 6% yesterday after the company announced a proposed public offering of 5,000,000 shares of its common stock
Twitter locked US President Trump's account following his video addressing protests in Washington Yesterday
Big tech CEOs condemned the Capitol violence, calling it 'shameful,' 'antithesis of democracy'