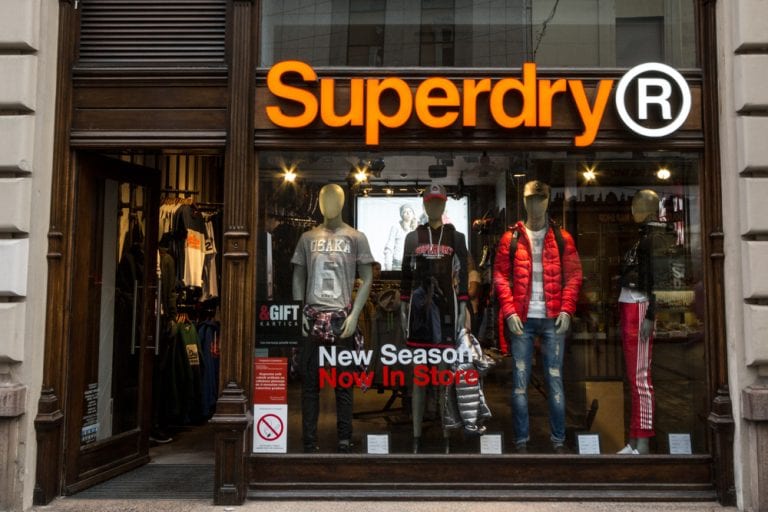 Shares of Superdry PLC (LON: SDRY) surged 19.5% after releasing its end-year trading update, where it returned to growth in Q4 2020.

The Group noted that its revenues grew 0.8% to £118.3 million, with online sales surging 26.6% and wholesale sales rising 13.5% to compensate for the 51.5% drop in in-store purchases due to the lockdown restrictions in the UK and the EU.
The fashion company noted that in-store sales showed encouraging results after the reopening of non-essential stores in England on April 12. However, many European countries remain under lockdown, which has delayed the recovery of in-store sales within the EU.
Superdry also grew its core leadership team after appointing Shaun Wills as its new Chief Financial Officer (CFO) and Silvana Bonello as its new Chief Operating Officer (COO). The two top executives have settled into their new roles, and the impact of their actions is already being felt across the company.
The retailer attributed the recovery in its margins and sales figures to full price discipline that strengthened its margins and minimised losses despite the challenging operating environment.
Superdry's sales fell 21% to £556.6 million in 2020, primarily due to the impact of the coronavirus pandemic lockdowns. Still, the company is quite optimistic about the current year and the economic reopening process.
Julian Dunkerton, Chief Executive Officer, said: "Our strengthened e-commerce presence has helped mitigate the impact from enforced closures of our stores. We returned to revenue growth in Q4, and our commitment to a full-price stance over the period has seen significant online margin improvement. Our liquidity remains strong, with closing net cash ahead of last year, and our facilities remain undrawn."
Superdry share price.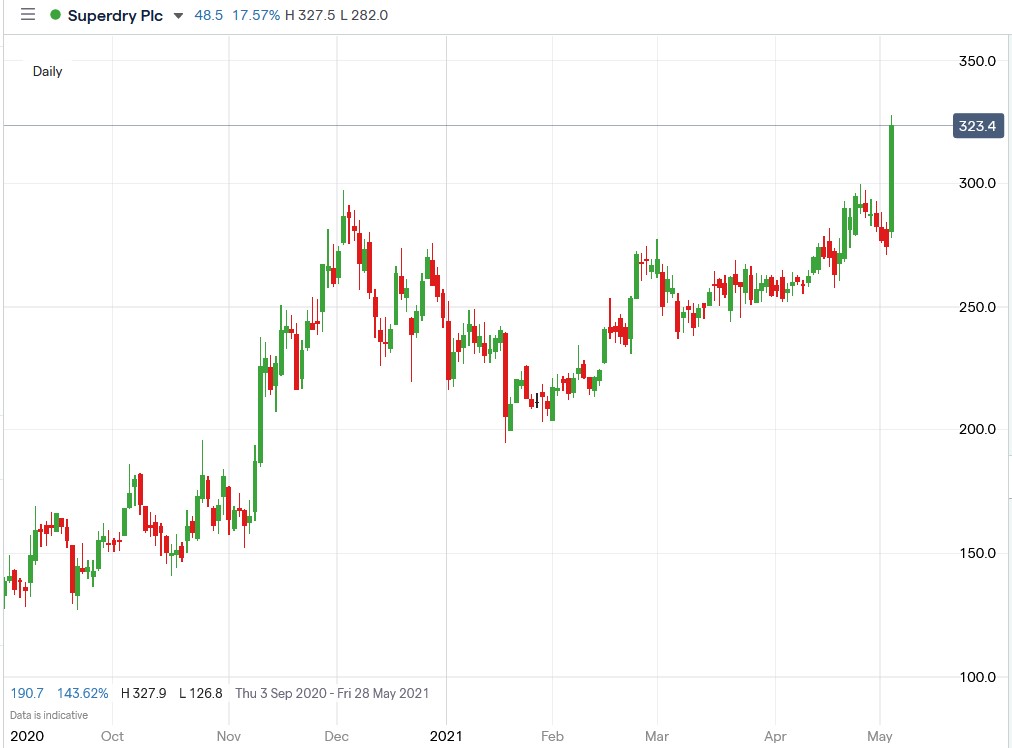 Superdry shares rallied 19.45% to trade at 327.9p, rising from Wednesday's closing price of 274.5p.
Should You Invest in Superdry Shares?
One of the most frequently asked questions we receive is, "what stocks are best to buy right now?" It's a wide-ranging question, but one that we have answered… Our AskTraders stock analysts regularly review the market and compile a list of which companies you should be adding to your portfolio, including short and longer-term positions. Here are the best stocks to buy right now