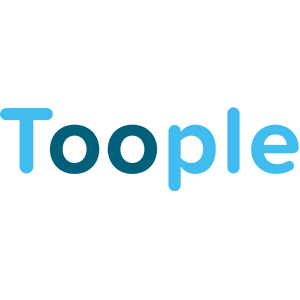 Shares of Toople PLC (LON: TOOP) rallied 14.3% after releasing an update showing that another significant shareholder raised their stake in the company to 13.88%.

Investors cheered the move, which shows that institutional investors have confidence in the company and are willing to invest in it at current prices.
Earlier this week, another prominent investor raised their stake in Toople to 3.07%, which explains why the company's shares have been rallying for the past three days.
Toople provides bespoke telecommunications services to UK SMEs and has inked some lucrative deals with companies such as Sainsbury's and other companies in five different industries.
The company reported that its losses in the six months to March 2021 had declined to £595,000 compared to the £1.04 million loss recorded in a similar period last year. Meanwhile, the company's revenues remained the same at £1.5 million.
Toople also noted that demand for its services had almost returned to normal levels in early March, yet its stock price does not reflect the same, given that it has been falling since its mid-January rally.
Toople shares are trading at the 0.08p resistance level from a technical standpoint, having rallied from the 0.05p support level, which presented an excellent bullish entry position.
I would not be buying at current levels due to the resistance level. Instead, I would buy on a pullback or decisive break above the level.
*This is not investment advice.
Toople share price.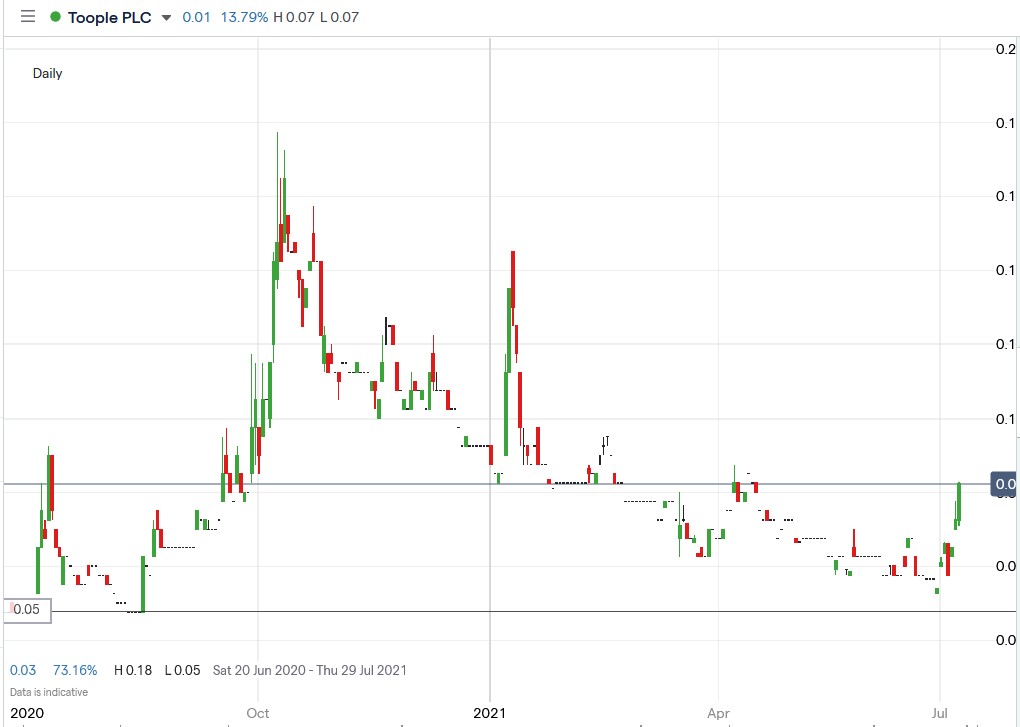 Toople shares rallied 14.28% to trade at 0.08p, rising from Wednesday's closing price of 0.07p.