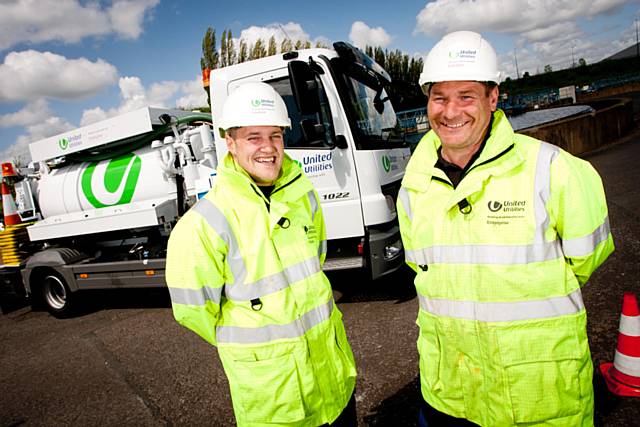 United Utilities Group PLC (LON: UU.) share price has risen 9.26% in the past month, and investors wonder what will happen next.

Firstly, it is crucial to note that the recent rally in UU shares was driven by the surge in office water consumption as more people returned to their offices after the easing of lockdown restrictions in the UK.
The company's daily price chart below shows that the United Utilities share price is approaching a crucial resistance level at the 1091p level, which has acted as a strong resistance level in the past.
I expect the shares to meet strong resistance at the 1091p level; hence, they are likely to pull back at this level. However, this doe not mean that the shares will fall back to the 960p support level, although we cannot rule out such a scenario entirely. 
From a fundamental perspective, the water company recently launched an innovative 'Pay as U Go' model that allows its customers to pay for their water bill at their convenience once they download the company's app.
United Utilities new payment option is a first within the water industry and positions it as an industry leader and could potentially lead to higher revenues for the company with many customers paying their bills on time.
Looking at the company's fundamentals, we find that it has stable revenues as a water utility firm. Its primary selling point is that it returns a significant portion of its profits to customers through dividends.
While we do not expect United Utilities share price to rally significantly higher in the future, we expect the company to continue paying out a decent dividend and to generate stable revenues going forward.
Based on the above, we can expect the water company's shares to pull back soon after hitting the resistance zone, giving investors better entry prices than its current trading price. However, I expect the shares to keep rising over the long term.
*This is not investment advice. Always do your due diligence before making investment decisions. 
United Utilities share price.
United Utilities share price has risen 9.26% in one month and are near their August highs. What's next?
Should you invest in United Utilities shares?
If you're a smart investor, you will know that having large-cap stocks in your portfolio is vital. They are more mature companies, considered safer investments, trade with less volatility, have greater analyst coverage, and in most cases, have a steady dividend stream. Due to the current market environment, we think now is the perfect time to add large-cap stocks to your portfolio. But which large-cap shares should you buy? Our stock analysts regularly review the market and share their picks for some of the best large-caps to invest in.