While the original Fidelity Investments company was set up in Boston in 1946, the Fidelity International branch of operations was established in 1969 and became an independent company in 1980. Since then the company has developed its investment services on a global scale with considerable success. Fidelity has a presence in every major financial centre with a wide range of funds that cover all assets, regions and industrial sectors. The company has won accolades for its innovative approach to investing year after year and is considered to be one of the world's leading investment houses.
Highlights
Ready-made investment solutions
Expert fund recommendations
Personal pensions
Wide-ranging investment options
6.
of 10 Stock Broker
Fidelity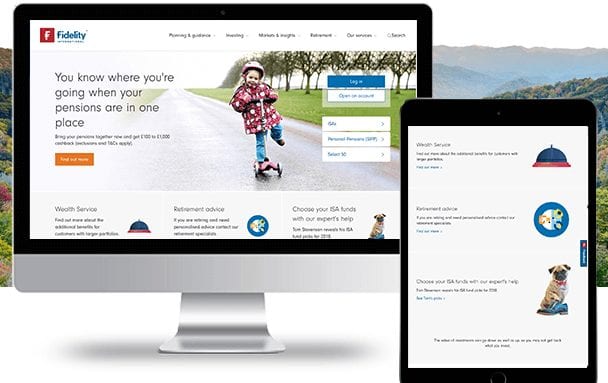 Go to Broker
Risk warning: Capital can be lost. Terms and conditions apply.
Headquarters and regulation
UK (FCA)
International order fees
£ 10,00
Services & additional benefits
ETFs
Certificates
Demo account
Yes, Available for 30 days
Services & additional benefits
Live
Hotline
E-mail
1. Trading Offer
Stock Trading Offer
Fidelity now allows investors to buy, sell and hold shares online and provides useful advice for investors considering this option. Fidelity suggests that investors who want to get into shares ought to consider the best ways to aim to get the best returns. As in any form of business or trading, buyers are encouraged to research widely and read through the range of information on a company's website to double check their facts and to be confident in the investments they make and to be sure that that facts are as they say they are.
So, is Fidelity good in this respect? Funds that issue shares and are traded on the stock exchange, otherwise known as exchange-traded funds, can be invested in through a Fidelity brokerage account. Covering a broad range of asset classes, they enable investors to break into specific sectors and markets that they otherwise may not have tried before, or to experiment with diverse investment strategies. Investments can also be managed and tracked using Fidelity's secure online account and an investment portfolio can be diversified when using these types of funds. As with ordinary funds, there is a standard service fee of 0.35% with investments that are more than £7,500.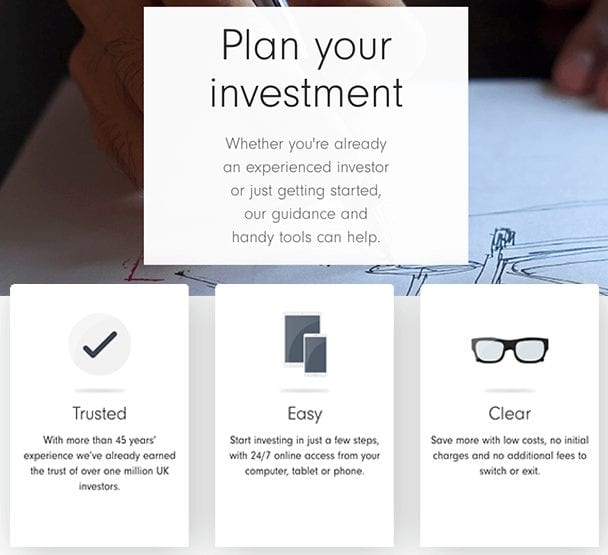 Buy and sell shares
Diversification advice
Secure online account
Go to Broker
Risk warning: Capital can be lost. Terms and conditions apply.
2. Costs
Stock Exchanges and Trading Centres
For many investors, especially those who have only just begun to buy stocks and shares, time is precious, and if they don't have a good grasp on the principals of investment then they may not have many opportunities to research funds. As this Fidelity brokerage review finds, however, the company employs experts to research thousands of funds every year. From these, they choose a Select 50 of their choicest funds or "highest conviction" picks. Funds are then grouped into eight categories so that investors can easily find what they are looking for. Anyone undertaking a stock broker comparison should look at these sort of fund options and should consider whether other agencies match Fidelity's ability to negotiate extra discounts for their clients.
25
International
Trading venues
Once again, customers should be aware that the Select 50 is not an investment recommendation from Fidelity but is purely generic advice. When examining the Select 50, investors can see which funds have negotiated discounts and can clearly see the amounts of those discounts in percentage points. Fidelity says that it wants to get the best value for a portfolio so that, with the possibility of lower charges or a rebate paid back into the holdings, there can be a viable cost benefit, although it should also be noted that any rebates received could be liable for income tax. Regardless, these discounts can be extremely tempting and may help potential investors to decide if Fidelity stock trading is right for them.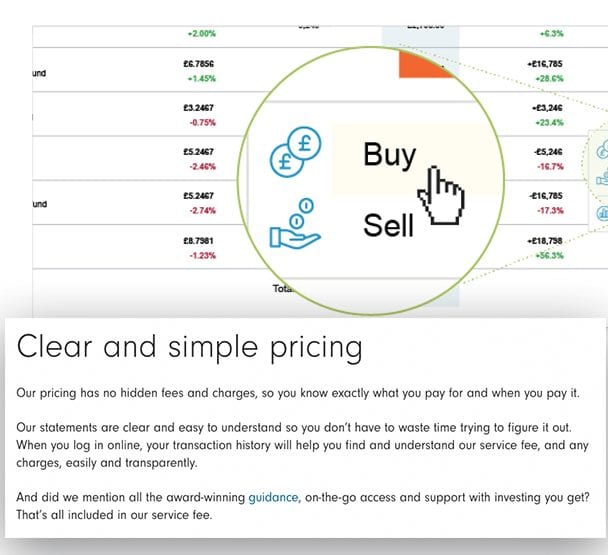 Expert advice
Negotiated discounts
Select 50 funds
Go to Broker
Risk warning: Capital can be lost. Terms and conditions apply.
3. Account
Trading Conditions
Fidelity clearly states that it has no hidden charges, so investors can be certain about exactly what they have in their account and what they are paying for. For investments between £0 and £7,499.99 that don't have a regular service plan there is an annual service fee of £45, and this is £25 for Junior ISAs and Junior Pensions. With a regular monthly savings plan the annual rate is 0.35%, and this rate also applies for investments between £7,500 and £249,999.99. The rate drops to 0.2% for investments with a value between £250,000 and £1 million, with no further service charge levied foe assets above £1 million.
50,000 GBP
Dep. Protection
Portfolios can also be diversified across a number of key regions that include Europe, Japan, China, the US and Asia Pacific and investors can get fast access to Fidelity's guides to investment and expert market insights. Clients buying shares in investment trusts become shareholders and can therefore vote in how that business is run. Charges include £10 for buying or selling an investment trust online in an investment account or ISA and dividend re-investments are charged at £1.50. Any purchases also attract stamp duty of 0.5%.
There are some services that are not charged for, so there is no set up charge or annual charge for an account. What's more, it will not cost you anything to close the account at any time. There are also no charges for switching, selling, transferring or for tax-relief re-investment into funds.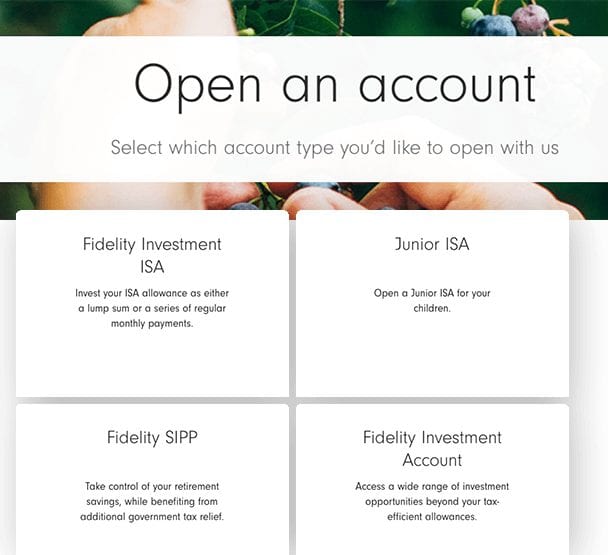 Transparent charging
Online access to transactions
Many no charge services
Go to Broker
Risk warning: Capital can be lost. Terms and conditions apply.
4. Platform
Trading Platform
Opening a Fidelity brokerage account gives investors access to many opportunities and the company's ready-made fund, Pathfinder, can be personalised to suit an investor's attitude to risk. Fidelity makes it clear that PathFinder does not make personal recommendations from the company and investors should always talk to a financial advisor before making a transaction. However, when it comes to trading, Fidelity couldn't be simpler, as the company offers intuitive growth funds and income funds. For growth funds, the user can specify their preferences and priorities: to avoid loss or to make investments in a slow but steady manner. The former focuses on capital preservation to generate modest returns over the long term. The latter aims for steady profits by holding an even split of low- and high-risk investments.
Income funds are also based on the investor's risk appetite with the aim of generating a predictable and stable yield of around 4% to 6%. For the cautious, the fund provides its investors with a steady income without too much risk. This is taken care of by a portfolio manager who can adjust the asset mix when market conditions change. Investors prepared to take a degree of risk with Fidelity stock trading can choose a balanced income fund where there is potential for some possible capital growth as well as the income. A portfolio manager will also monitor risk on the investor's behalf and, where appropriate, adjust the asset mix.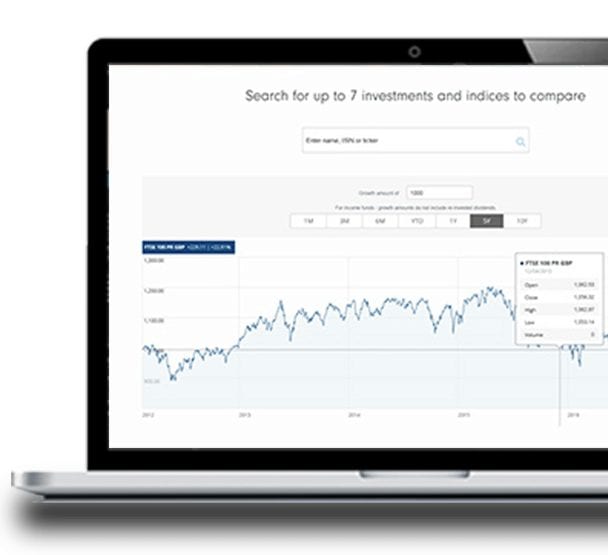 Investment opportunities
Risk assessments
Portfolio managers
Go to Broker
Risk warning: Capital can be lost. Terms and conditions apply.
5. Usability
Usability of the Website
For a review of Fidelity it's important to look in more detail at the website. It is a well-constructed tool and not difficult to navigate. Its colours are relatively muted and that makes it easy on the eye. A site such as this has a lot of information to deliver and its landing page focuses on consolidating pensions as a main call to action with a "Find out more" box to take visitors to the detail. Below this, there are boxes for every type of investment the company is involved in.
The graphics illustrating the sections on Wealth Service, Retirement advice and choosing ISA funds are a little strange (a dog and shoe to illustrate the later, a rather boring table with three figures having a meeting for retirement and a receptionist's bell for Wealth Service).
Still, the font is sans serif and clear to read, a shade of grey on a white background, and there are no irritating flashing images that can be a major turn off. It's easy to see the Log in and Register buttons at the top of the page and on the right, and the Menu is on the far right at the top and is clearly visible. It's a user-friendly site and easy to access.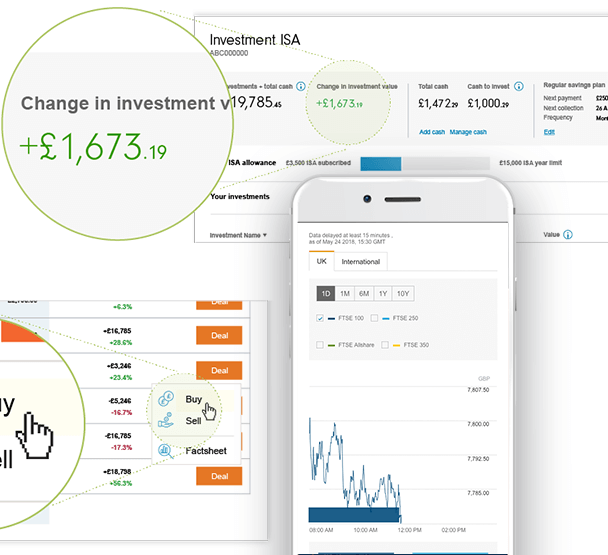 Well-constructed
Strange graphics
User-friendly
Go to Broker
Risk warning: Capital can be lost. Terms and conditions apply.
6. Support
Customer Support
A major bugbear of any online service, be it financial, retail or anything else, is poor customer service. Fidelity has a comprehensive series of sections that answer the most popular questions asked, such as how to register, how to log in, how to update GDPR preferences and what to do when someone passes away. The information is clear and easy to read. There are six How-to guides that steer investors through the tasks they want to complete, including share dealing, regular savings plan, buying, selling and switching investments adding and withdrawing cash and managing the account. Each option has sub-headings to take investors quickly to the topic they want to explore further. Again, these are clearly presented and easy to read.
A Helpful Topics section includes items such as tax information, funds and investments, pensions and retirement and transferring investments so the vast majority of information wanted is at the individual's fingertips.
There are times when only personal contact will do so investors can submit and online enquiry or call the UK based customer service team, with lines open Monday to Friday between 8am and 6pm and on Saturdays from 9am to 6pm. A useful grid is provided to show the best times to call for a swift response.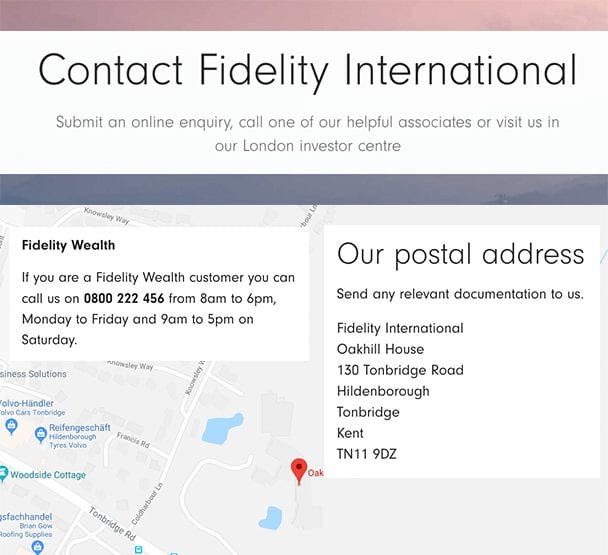 Comprehensive online information
Clear guidance
Phone call option
Go to Broker
Risk warning: Capital can be lost. Terms and conditions apply.
7. Payment
Methods of Payment
With access from multiple resources, including phone, tablet, mobile device or computer, investors can quickly and easily set up an account with Fidelity and begin trading right away. For keen investors who want to get started at once without any delay, Fidelity accepts debit card payments and bank transfers which can be made via a secure phone call or online. There are also options for regular users who want to invest a regular amount of capital every month, and a direct debit facility is extremely easy to set up online or over the phone. Additionally, for more traditional users, Fidelity still accepts payment via cheques sent in the post, although this is certainly not the most secure option.
Users can also monitor the amount of money they have invested or kept in their accounts by logging on to their online account and selecting the 'Manage Investments' section. From here, investors can view their transactions and credit as well as a comprehensive account history, and can also make further investments by following the simple and intuitive interface.
Thanks to the top-end, exclusive tools and processes used by Fidelity, users can be certain that their personal information is kept secure at all times and that their investments are thoroughly protected.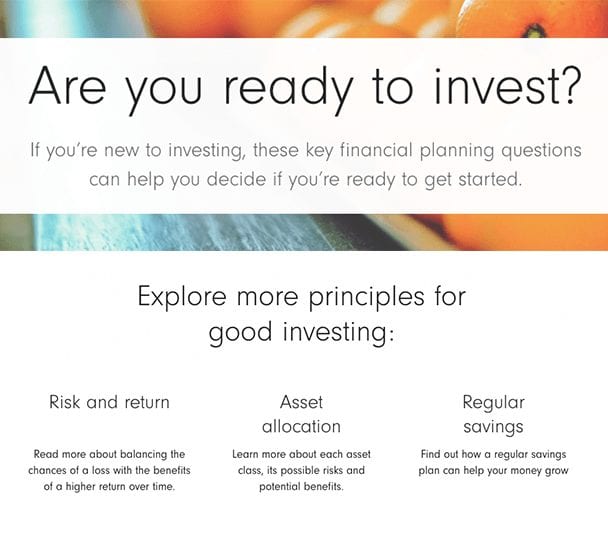 User-friendly process
Multiple payment methods
Reliable online security
Go to Broker
Risk warning: Capital can be lost. Terms and conditions apply.
8. Offers
Additional Offers
Quite often, many investors are using their capital, perhaps saved from a pension scheme, to plan for retirement. With this in mind, Fidelity has provided two main options for Self-Invested Personal Pensions (SIPPS) and the Fidelity SIPP for adult savers, as well as the Fidelity Junior SIPP which enables users to save for their child's retirement.
For anyone undertaking a review of Fidelity, it's important to know that their SIPP offers a tax-efficient way to invest money, up to £40,000 for the 2018/19 tax year, although this will depend on the investor's financial circumstances. This enables investors to benefit from 20% tax relief that is added to the SIPP account. What's more, if the investor pays Income Tax above the basic rate, then more tax relief can be claimed. Employers may also contribute to this scheme and investors who have a limited company can also make employer contributions.
For both the Fidelity SIPP and Junior SIPP, investors should make sure that they have found the best stock broker on the market for them before choosing a provider. Thankfully, Fidelity has a high trust factor in terms of investment houses and, in addition to this, the Fidelity Junior SIPP is a tax-efficient way of investing for a child with up to £3,600 permitted during the 2018/19 tax year. The government's 20% tax relief is added to the children's SIPP accounts and when they turn 18 control of the investment goes to them.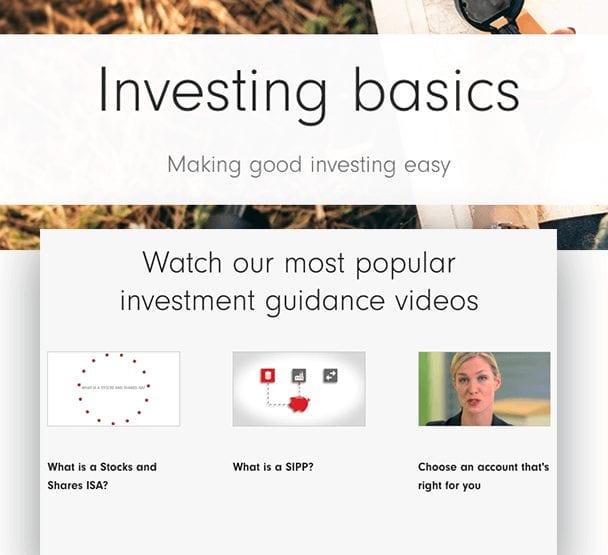 Retirement savings
Tax-efficient
Pension options
Go to Broker
Risk warning: Capital can be lost. Terms and conditions apply.
9. Regulation
Regulation & Deposit Protection
Fidelity provides its users with investment trusts where money is pooled with other investors and then used to buy a portfolio. The company uses an expert team to manage the trust's day-to-day running and make decisions on when to buy or sell investments. An advantage of investment trusts is that investors can get access to a considerably wider and more diversified portfolio.
50,000 GBP
Dep. Protection
It's up to the manager to choose the investments and that manager will aim to grow the investors' money and spread it over a number of assets, such as bonds and company shares. Managers will look at unit trusts, open-ended investment companies and offshore trusts as funds that could be invested in. With Fidelity, funds from over 100 of the UK's leading fund managers can be chosen, or investors can either decide to pick from Fidelity's Select 500 to create their own portfolio or invest in the company's ready-made funds. A secure online account means funds can be managed and tracked easily at any time and clients also get instant access to Fidelity's investment expertise, planning tools and insights into the market. If you're making a broker comparison, this is definitely an asset for the Fidelity brokerage account. Fidelity has negotiated discounts with many hundreds of funds allowing investors to save more money and there is a standard service fee of 0.35% that drops to 0.2% for holdings of more than £250,000.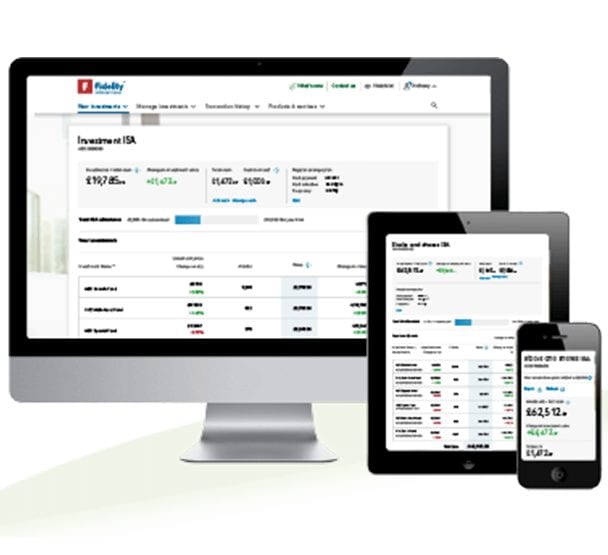 Four investment types
Pooling funds
Managed investing
Go to Broker
Risk warning: Capital can be lost. Terms and conditions apply.
10. Awards
Awards
Fidelity is an award-winning investment platform, with recent ones being The Lang Cat Direct Platform Award in 2017 for Best For Do It With Me. This award recognises stock brokers and businesses that facilitate easy and enjoyable investment opportunities for both beginners and matured fanciers. In 2017, Fidelity also achieved the Moneywise Children's Savings Award for Best Investment ISA (Junior ISA). This organisation awards stock broker companies that make the world of trading and investments enjoyable and engaging for children and young adults so that they can develop an interest in the value of money and the importance of saving. What is more, Fidelity has also achieved the Best D2C Proposition for Guidance from the Platforum Awards in November 2016.
Almost without fail, over the last few years, Fidelity has clearly been recognised as a leader in the investment and stock trading industry in terms of the products they create and the services they provide. Despite this, the company is brutally honest with its users on its own website, stating that "Past performance is not a reliable indicator to future returns". With such openness and recent achievement, it's hard to see how Fidelity could fail to be a reliable trading platform.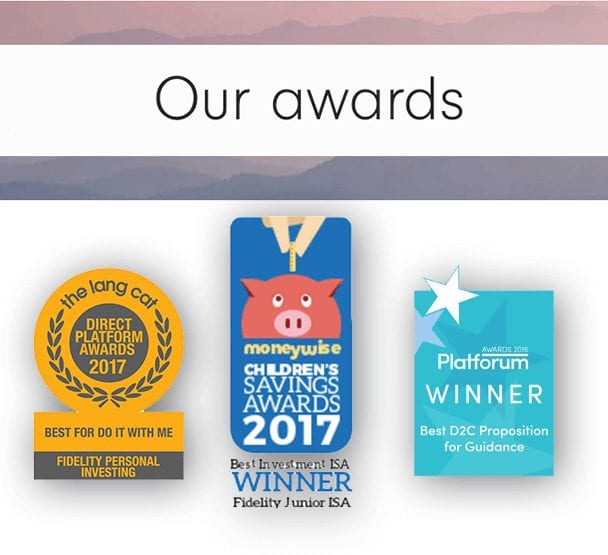 The Lang Cat Direct Platform Award 2017
Moneywise Children's Saving Award 2017
Platforum Awards 2016
Go to Broker
Risk warning: Capital can be lost. Terms and conditions apply.
Conclusion
Fidelity has a long track record in the investment business and offers a wide range of opportunities and options for investors to explore. It provides clear information on its website and addresses all the issues investors in all investments areas need answers to. Charges are competitive but investors should always research other potential options. Some investment houses may not offer the same level of services as Fidelity and consequently their fees may be lower but without the level of support some investors would prefer.
There have been recent complaints about the website being hard to access and Fidelity appears to have acknowledged this was a technical problem to be speedily addressed. All in all, Fidelity is a company with long investment experience and is worth exploring further for investors looking for the right match with them.
Fully regulated by the FCA
300 free trades for those who maintain $50,000 in their ETF accounts.
Trade on several mobile devices including the iPhone and Apple Watch
Fidelity Automated Service Telephone (FAST) for telephone trading
Flat trading fees
Restricted payment channels which locks out foreign traders.
User-friendly trading platform
Limited demo account
Test result
Broker

Go to Broker
Risk warning: Capital can be lost. Terms and conditions apply.