What is Bitcoin Cash?
Bitcoin Cash has received a decent level of support ever since it was created via hard fork from the Bitcoin network in August 2017. There is a decent community behind the project who truly believe in what they are doing. They feel that Bitcoin has strayed from what its original vision was, with many people now believing that Bitcoin Cash is the true version of Bitcoin. They are hoping to flip positions with Bitcoin on the pecking order and aim to become the leading medium of exchange in the peer-to-peer payment world. There are minimal fees associated with transactions and the transaction times are only a couple of minutes at most.
This is compared to Bitcoin transaction fees moving as high as $55 at one stage in 2017 and some transactions taking days to be fully processed. The Bitcoin network fees have decreased a good amount since these lofty highs, but Bitcoin Cash still rules the roost over them on this front. The main way in which they were able to achieve this was through having their block size at 8MB initially, compared to the 1MB block size which was employed by Bitcoin. The Bitcoin network has famously experienced massive scalability issues, something which has dampened its growth over time, with many becoming disillusioned at its incapability to overcome this. In a recent hard fork, Bitcoin Cash even increased their block size further, up to a max of 32MB.
Top 3 Crypto Broker Comparison
of 18 Crypto Broker
eToro
of 18 Crypto Broker
GMO Trading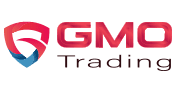 of 18 Crypto Broker
IQ Option

The Future
There are many enthusiasts of Bitcoin Cash who believe that in the future there will be a flipping in the pecking order, with Bitcoin Cash taking the place of Bitcoin as the number one medium of exchange for digital currencies. This has not yet materialised, but there is no ruling out anything in the future. For now, they will focus their efforts on becoming the most effective medium of exchange when it comes to everyday payments, something which Bitcoin is nowhere near as efficient currently. The recent hard fork that took place on the 15th of May saw the block size increased further. This is going to lead to a network that is even more scalable, cheaper, reliable and prepared for large-scale adoption.
There were also other aspects of this hard fork that are noteworthy, like some of the original Bitcoin code being reactivated. Part of this was the opcode named 'OP_GROUP' which could cater for the opening up of the Bitcoin Cash network whereby tokens could be created in the same way as ERC20 tokens with the Ethereum network. If this works out, there no doubt would be a rise in the value of this network, with other opcodes also coming into play that could allow them create their own smart contracts. Finally, the hard fork also sees the upper turn size increased from 40 bytes to 220 bytes, which means that a lot more data is going to be able to be added onto their blockchain.
Bitcoin Cash Price historic performance
The price of Bitcoin Cash has come a long way since the cryptocurrency first came into existence following the Bitcoin hard fork on the 1st of August 2017.
On launch day, the Bitcoin price was $2,718.26, with Bitcoin Cash being $380.01.
For the first few months, the Bitcoin Cash price did not see much upward action, staying around the $360 level.
It then managed to strongly move upwards along with the bull market that the cryptocurrency market as a whole was experiencing during that time period.
On the 20th of December that the price eventually maxed out and reached a high of $4,091.70.
Ever since reaching this high, there has been a gradual downward trend, and it was on the 6th of April that it bottomed out near the $606 mark.
Since January, the entire cryptocurrency market has seen a significant decline, with Bitcoin going from highs of near $20,000 in December all of the way down to the $6,500 region in recent times.
Following Bitcoin Cash reaching their recent low, it managed to recover strongly, hitting £1,540 in mid-April.
It was in early May that it then reached its highest point since mid-January, nearing the $1,750 mark. This was in around the time of the Bitcoin Cash hard fork, with the benefits no doubt increasing investor confidence in the quality and longevity of the network. After this point, the price gradually declined, with it sitting around the $950 at the time of writing.
What has been holding back the Bitcoin Cash price potentially?
Since the Bitcoin hard fork in August, there have been a number of controversies that have potentially affected the price of Bitcoin Cash.
There was a notable moment during November when many people in the cryptocurrency community suspected that Bitcoin Cash may have been part of a pump and dump scene by some nefarious investors. This was a result of a brief spike in the price up towards the $2,500 mark before it drastically dropped down toward the $1,000 mark, all of which took place in the period of 48 hours. During this period, there had been many notable cryptocurrency influencers praising Bitcoin Cash loudly on various social media platforms.
Most of these comments in fairness were mostly showcasing their happiness of Bitcoin Cash breaking out and hitting all-time highs. Most of the time when there is a suspicion of a pump and dump scheme, those who benefitted from the price movements will not be making their positions known in a public arena for all to see. There was zero indication that these influencers had any ulterior motive behind their tweets, but this didn't stop the community being suspicious and thinking that a pump and dump had taken place. There was then a controversy involving a worker at the Coinbase broker.
Coinbase Scandal
Trading had to be halted for Bitcoin Cash on the Coinbase platform after there were allegations made against a Coinbase employee who was suspected of insider trading. It was alleged that the worker had inside knowledge that Coinbase would be adding Bitcoin Cash to their cryptocurrency offering and this person is said to have made profitable trades acting on this inside information.
One of the more recent controversies was in April when a subsidiary of the mining company Bitmain, called Antpool had received accusations that they were trying to artificially boost the value of Bitcoin Cash. It came after an announcement they had made in which they publicised their intention to burn 12% of all Bitcoin Cash mining rewards through their platform. They said that their intentions with this move were to add more strength to the Bitcoin Cash network. However, there were those in the community who were suspicious that Antpool were trying to engage in price manipulation via their announcement. Currently, miners on Antpool make up about 8.2% of the transaction in Bitcoin Cash.
Some of the notable reasons why Bitcoin Cash generated significant growth in the first place (apart from rising tides lifting all boats with the general growth in the entire cryptocurrency market) could be attributed to a few key points. There was a massive increase in Bitcoin Cash trading activity in the likes of South Korea.
The News and Bitcoin Cash
There was in recent times the news of the Bitcoin Cash hard fork in May that made a lot of investors bullish, as they knew that Bitcoin cash would be here to stay and was committed on following their core principles of making the most effective and efficient medium of exchange in the world. There have also been ongoing concerns and issues concerning the Bitcoin network's ability to scale, which had led to a lot of investors switching their loyalty from Bitcoin over to Bitcoin Cash. The Bitcoin Cash network is currently a superior option when it comes to peer-to-peer payments, in terms of fees and processing times.
In terms of making a Bitcoin Cash price prediction, this is not very straightforward. The cryptocurrency markets are well-known for their high levels of volatility and there are many factors, both internal and external that are going to impact the prices. Some of the positive aspects about Bitcoin Cash that could lead to growth include the scalability options that Bitcoin has been experiencing. If these issues continue, more and more people will likely convert over to Bitcoin Cash. Mining Bitcoin Cash is now becoming more lucrative than mining Bitcoin, so if more and more miners switch over, this could lead to growth. The fact that Bitcoin Cash is linked with Bitcoin will give investors a feeling of trust as they know that it's going to be a token built from a strong base.
Supply Limit to BCH
Similar to Bitcoin, Bitcoin Cash has a supply limited to 21 million. As supply continues to become more limited, supply pressures should see a rise in the price of Bitcoin Cash. Some factors that could inhibit potential growth in the price of Bitcoin Cash include the current dominance of Bitcoin. It is by far the largest digital currency in the world and is well established. As Bitcoin Cash is a direct competitor, the continued dominance of Bitcoin is not going to be too promising. There are also many other competitors in the market today, with more being added every day.
Some of these will inevitably have quicker transaction times for peer-to-peer transactions and lower fees than even Bitcoin Cash, which could lead to people transitioning. There are some concerns with mining centralisation. The main criticism that Bitcoin Cash receives is that it has a higher level of centralisation than Bitcoin. While the greater block size was made with good intentions, this requires more computing power, which means more expensive mining rigs are needed. Therefore, the mining pool is smaller. Therefore, there is a certain level of power that this minority has when compared to the massive pool of miners seen with Bitcoin. Overall, if a Bitcoin Cash price prediction had to be made, its price could very well stay stagnant around the $1,000 mark for the next number of months before steadily starts climbing towards $2,000 mark once again in the following 12 months or so.
Conclusion:
Predicting Bitcoin Cash Prices
The process of trying to predict the future price of any type of investment is going to be fraught with danger. This is especially the case when you are dealing with a market as volatile as that of the cryptocurrency sector. Tried and tested crypto trading strategies are needed at this time, as well as dealing with the best crypto brokers on the crypto broker comparison list.
Bitcoin Cash clearly has a lot of things going in its favour, with only a few drawbacks. They are trying to wrestle dominance of the peer-to-peer payment digital currency world from Bitcoin, but they certainly have a long way to go in order to reach this lofty goal. For now, they are focusing their efforts on being the best payment method they can be. While the Bitcoin Cash price has fallen steadily since the turn of the year, there are some signs of hope in the future which could see a steady increase in its price towards the $2,000 mark in the coming 12 months.