Trade Nation is an international online broker providing a range of financial instruments. Trade Nation is a trading name of Finsa Europe Ltd in the UK and Finsa Pty in Australia, and the firm is fully regulated in the UK, Australia, The Bahamas and South Africa. Founded in 2014 as Core Spreads, the firm became known as Trade Nation in 2019.
The broker provides a wide range of instruments, including forex, stocks, indices and bonds, with access to US, UK, European and Australian markets. The firm offers low, fixed spreads on its proprietary trading platform, and most trading is commission-free, though there are overnight rollover fees. Its MT4 alternative has variable spread pricing (current promotion: zero spread with $0 commission). The broker offers various client protections, including segregation of funds, and UK clients are covered by the Financial Service Compensation Scheme (FSCS).
Opening an account is a simple process, which can be done electronically. Once you have completed the account opening process, it will usually take no more than one business day to get your account up and running. The platform is very easy to navigate, and there are plenty of useful video tutorials to help guide new clients. There is also a demo account, referred to by Trade Nation as a practice account, allowing new clients to get a feel for the platform without risking real money.
Trade Nation Review Navigation
#

Forex
| | | |
| --- | --- | --- |
| App Support | Max Leverage | Trading Fees |
| Good | 1:30 | Low |
Getting started with trading forex is an easy process with Trade Nation. The broker offers a wide range of currency pairs, with competitive fixed spreads, and leverage of up to 30:1 for UK account holders, as per European regulations, and up to 200:1 in other countries. There is no set minimum deposit. You must simply make sure that the funds you deposit are sufficient to cover the margin requirements of your trade.
Trading hours for currency pairs run from Sunday 22.05 to Friday 22.00, with a daily trading break from 22:00 to 22.05 each day. Spreads available for each pair are displayed on the website.
#1

CFDs
| | | |
| --- | --- | --- |
| App Support | Max Leverage | Trading Fees |
| Good | 1:20 | High |
Trade Nation offers CFD trading with access to well over 1,000 different markets from one account. Leverage will depend on the instrument you are trading, and where you are resident (due to different national restrictions on trading with leverage). CFD trading is a form of derivative trading. It permits traders to speculate on the price movement of an asset, without ever actually owning the underlying asset. It is a complex and high-risk type of trading, but can also be highly profitable for some traders.
#2

Stocks
| | | |
| --- | --- | --- |
| App Support | Max Leverage | Trading Fees |
| Good | 1:5 | Low |
Trade Nation offers trading in stocks and indices, with UK, US, European and Australian stocks available to trade. There are also a variety of stock indices offered, including UK, US, Asian, European and South African indices. These include the Hong Kong 50, Japan 225, Euro Stocks 50, UK 100, US Wall Street 30 and South Africa 40, among others. There is a good choice of indices at this broker, but individual stocks are more limited.
Check trading hours for stocks and indices on the website as the hours that you can trade will depend on the instrument you are trading and where in the world it is based.
What did our traders think after reviewing the key criteria?
Trade Nation Fees
Trade Nation trading fees are competitive, with fixed spreads on its proprietary trading platform that are similar to those offered by other comparable brokers, and no commissions on trades. As an example, spreads start from 0.6 pips on the EUR/GBP, from 0.9 pips on the USD/CAD, and from 1.4 pips on the AUD/CAD. One very important point to note is that although the spreads are fixed, which means that they are not affected by market conditions, spreads on forex pairs do vary according to the time of day. This is also the case on some other instruments. As for the firm's MT4 option, spreads are variable, but there is a current promotion of zero spreads, with $0 commission.
There is a comprehensive and downloadable table on the website that sets out the spreads for each instrument, and highlights whether this applies at all times or changes throughout the trading day. This table also sets out margin percentages, minimum stake, and trading hours for each instrument, so it is very useful to have to hand.
Trade Nation takes pride in being very transparent when it comes to trading costs and fees. Its profits essentially come from two places — the spreads, and interest charged as rollover fees when a position is held overnight. This interest will depend on the market you are trading, the direction of the trade, and how long you choose to keep the position open. The way that overnight interest is calculated on both long and short trades is clearly laid out, with examples given at the Trade Nation website.
Overnight interest is calculated a little differently depending on whether you are trading forex pairs or another type of instrument, so read all the conditions carefully. Otherwise, Trade Nation does not appear to have hidden extra fees, but it is vital to note that as with any broker, fees and charges can change without notice. As such, the trader may encounter fees not highlighted in this Trade Nation broker review that could apply to your account.
Account types
Trade Nation offers one main account type for its spread trading platform that is considered suitable for beginners and more experienced traders alike. However, depending on various factors, you may be offered one of two versions of this account — a low leverage account or a high leverage account. Your account will give you access to all instruments and allows you to trade with no separate transaction fees or commissions, as the profit on each trade is taken from the spreads.
Trade Nation allows clients to access spread trading on margin, requiring traders to deposit a relatively small amount of the funds required for their trade, as long as this deposit meets the margin requirements. Margin requirements are calculated as a percentage of the overall value of the trade, and are different for each instrument. The margin required will also vary depending on whether your account is classified as low leverage or high leverage, and the difference can be considerable.On many major forex pairs, for example, the margin required on high leverage accounts is as low as 0.5%, whereas the same pairs require a margin percentage of 3.33% or even 5% if you have a low leverage account.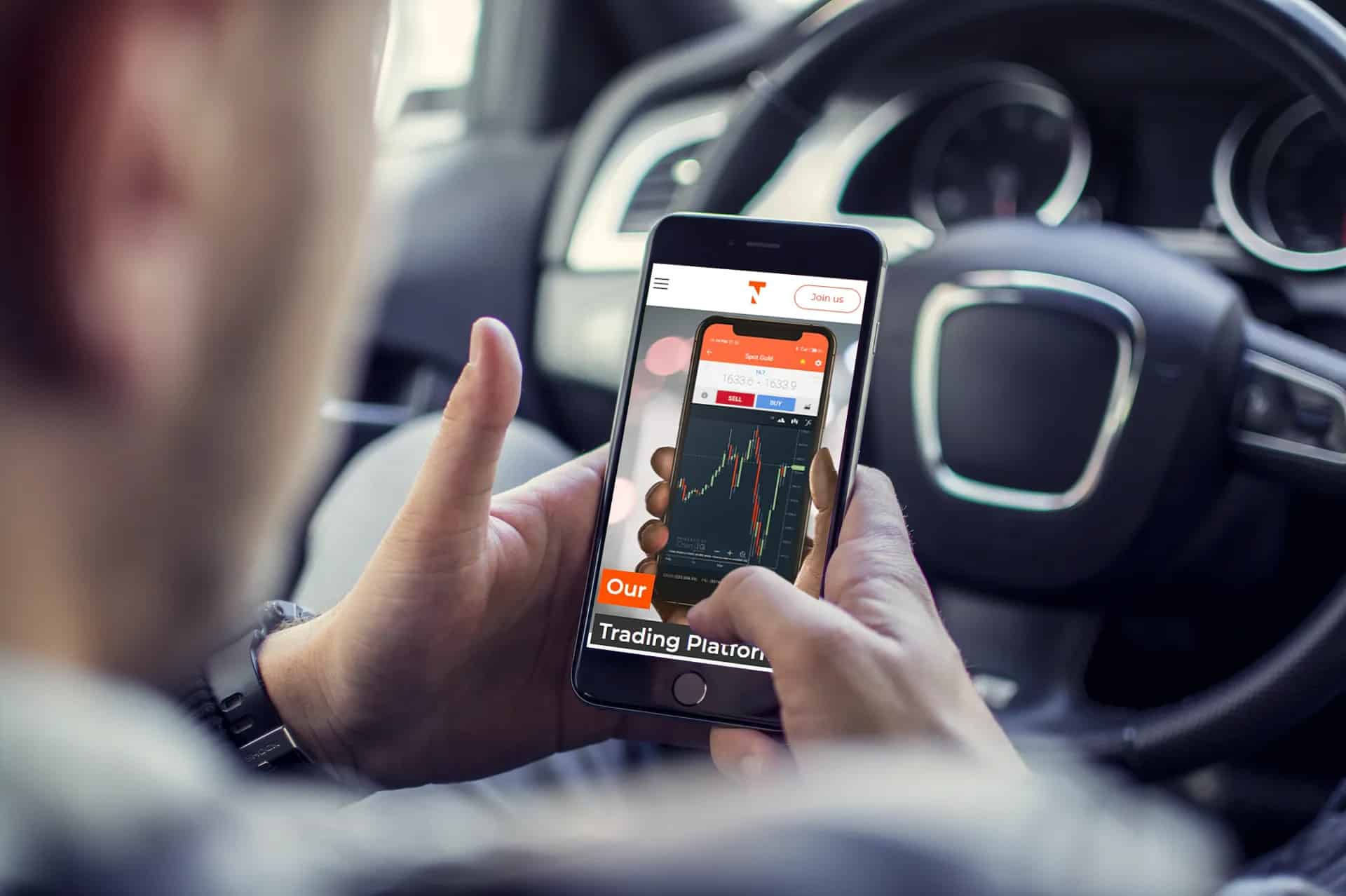 As with everything else on the Trade Nation platform, there is a commitment to transparency, with all margin requirements for all instruments clearly quoted on the website. Account holders will find it convenient that there is no official minimum deposit for each account. The account must simply be sufficiently funded to cover the margin requirements of the trade you are making.
Trade Nation also provides an MT4 account, but this is only aimed at those trading CFDs, not those spread trading on margin. Don't forget that Trade Nation also offers a risk-free practice account for those who want to try out the platform before they open a live account. The practice account is restricted in terms of the number of trades you are able to make, and is currently limited to 500 trades. When you have completed that number, and if you are still using the demo account, you will not be able to place any more practice trades.
Platforms
Trade Nation offers a simple, straightforward and intuitive platform for its clients. The platform incorporates lots of valuable trading tools such as technical indicators, charting tools and market data. Free trading signals are also provided, which cover major index, currency, and commodities markets. Unlike many online brokers, Trade Nation offers fixed spreads on its proprietary trading platform, meaning that you can easily see exactly what the spreads are on any particular instrument and therefore calculate trading costs and devise trading strategies more easily than when you have to allow for possible changes in the spreads between opening and closing a position.
The platform includes built-in risk management, allowing traders to pre-set parameters that limit their potential losses, according to their appetite for risk. There is also a smart news feed, delivering news and market data to support your trading decisions, and a signal centre, compiling FCA-regulated trading signals. While most traders use the regular Trade Nation web platform, the MT4 platform is also available for those trading CFDs at Trade Nation, with its excellent trading tools and high level of customisation. The MT4 option provides variable spreads, but a current promotion sets the spreads at zero, with $0 commission.
In terms of trading by mobile, Trade Nation provides mobile apps for trading on the go. These apps are compatible with Android and iOS devices, and offer a streamlined but intuitive mobile trading experience, with access to most of the same features and functions as the main platform, including charting, analysis and other trading tools. The mobile apps are available to download free from the Apple App Store and Google Play Store and are quick and easy to install. Remember that it is easy to set up a risk-free practice account to familiarise yourself with the platform. It's even possible to book a one-to-one walk-through session to learn about the platform features and how to get the most out of them.
Usability
Most traders with this broker agree that the website is clean, well-designed and easy to navigate, offering a high-quality user experience. The website includes all of the important information that you would expect of a reputable broker, including important legal information, and details of costs and fees. It also clearly displays all the instruments available, with the spreads, margin requirements and trading hours for each instrument.
Navigation around the website is simple. There is a clear top-bar menu highlighting the main website sections, along with drop-down menus, allowing you to quickly find the information you need to access. There is a further menu in the footer of the website, which includes a link to a useful FAQ section. The platform is highly intuitive, as are the mobile apps, making this a broker with great overall usability.
Customer Support
Trade Nation offers a few different ways to contact customer support, which can be easily accessed by both potential and existing customers. Support can be accessed via the dedicated customer service phone line, or by emailing [email protected] There is also a handy live chat option, which can be found in the lower right-hand corner of any page on the website, and the opportunity to request a call back from a member of the customer support staff if this is more convenient.

All support channels are available 24 hours a day, from 10pm Sunday to 10pm Friday, which ties in with trading hours on the international financial markets. Trade Nation also provides customers with a comprehensive FAQ section, where you will find answers to many general questions about the broker, and there is also a section that contains 'platform guides', which are short video tutorials showing you how to do specific things such as log into your account, place a trade, or create a watchlist.
Payment Methods
Trade Nation offers a range of options when it comes to making payments into your account or withdrawing funds.
Card payments — Card payments are accepted, with the option to pay with both credit and debit cards. There is no set minimum deposit fee. You should simply deposit enough to cover the margin requirements of your trade. Using a credit or debit card usually means that the payment will be instant.
Bank Wire Transfer Wire transfers are accepted. Depending on your bank, it may take a few days for these transfers to arrive in your Trade Nation account. If your bank account is held in a different currency from your Trade Nation account, you will need to convert your funds into the base currency of your trading account before making the transfer. Your bank should be able to do this for you. You should use your Trade Nation account number as your reference when making a bank transfer to enable the broker to quickly identify your funds.
E-wallets — Trade Nation also allows payments via Skrill, as long as this is available in your region and you hold an account in your name. The broker cannot accept any payment from a third party, via any method.
Best Offers
There is a lot on offer to those opening an account at Trade Nation. The broker offers an intuitive trading platform, a wide range of trading tools, excellent risk management tools, market data, and responsive customer service. The robust and intuitive mobile apps enable easy trading from almost any device.
It is possible to trade on margin or via CFDs, and there are plenty of forex pairs available along with a selection of other instruments. There is a section with video guides to help new traders, and there is also the very useful demo account. There are also bonuses available for customers in some countries. Bonuses are not available to UK account holders, or in some other countries, however, due to local regulations and restrictions.
Trade Nation also offers a Loyalty Scheme, which allows you to earn cashback on spreads on its proprietary platform. Credits are earned based on the dollars of spread paid in a given month. A variable rate between 2% and 20% may be applied to the total and credited to the following month's activity. There is an upper limit of $2,500 per month. Due to local regulations, this programme is not available for UK or Australian residents.
Regulation and Deposit Protection
Trade Nation is fully regulated in the main jurisdictions in which it operates. In the UK, the broker is regulated by the Financial Conduct Authority (FCA) and is fully compliant with the European Securities and Markets Authority (ESMA). This means that UK customers are also covered by the Financial Services Compensation Scheme (FSCS). Funds of up to £85,000 are covered by this scheme.

In Australia, the broker is licensed by the Australian Securities and Investments Commission (ASIC). Furthermore, Trade Nation is regulated by the Financial Sector Conduct Authority (FSCA) in South Africa, and by the Securities Commission of The Bahamas (SCB) in The Bahamas. Client funds are fully segregated and all relevant legal documentation can be viewed at the website.
Awards
Before rebranding as Trade Nation in 2019, this firm was known as Core Spreads, a broker that was awarded 'Best Value Forex Broker' at the 2017 UK Forex Awards. The firm also uses the award-winning MT4 platform for its CFD traders. This platform has won various awards over the years, including 'Best FX Trading Platform' and 'Best Multi-Asset Trading Platform' at the Finance Magnates London Summit Awards.