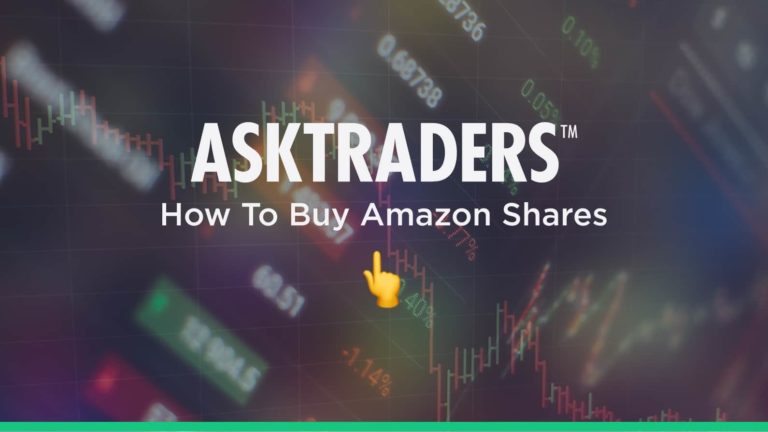 Savvy investors who had already purchased Amazon stock before the pandemic have benefitted from a meteoric increase of more than 60% since the beginner of the year. So, if you're looking to invest in Amazon, it's not too late. We'll show you how to buy Amazon shares, where to buy them and more.
About Amazon
Amazon Plc is the largest retailer in the UK. Recent research highlights that 86% of the British population shops on Amazon. Of these shoppers, 70% buy from the site at least once a month and 26% have an Amazon Prime account.
Amazon Share Price 2015–2020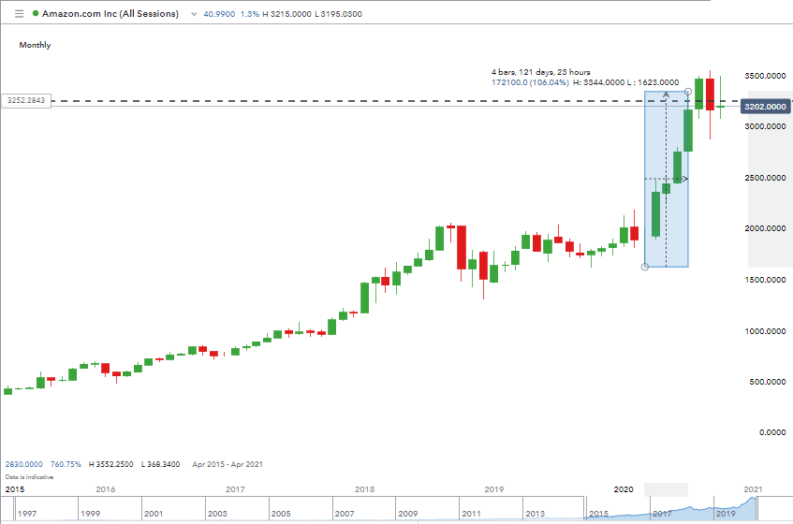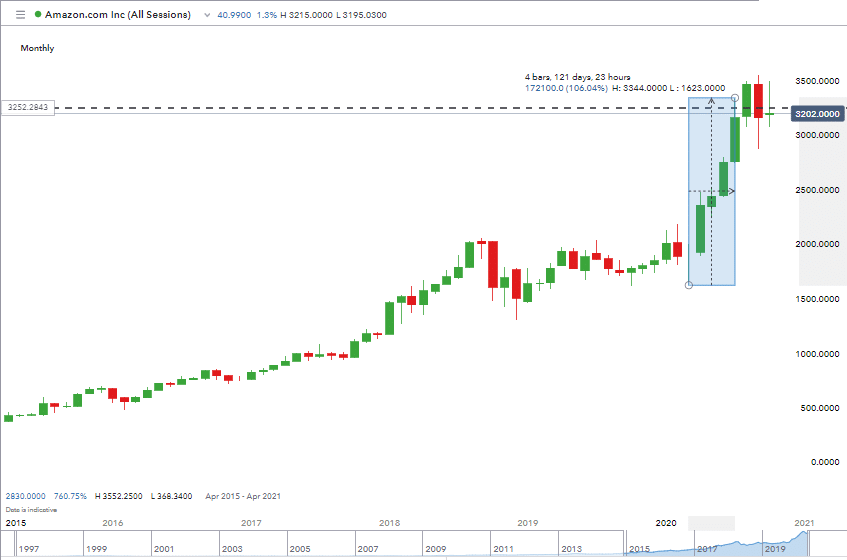 Source: IG
The recent gains in Amazon stock might be eye-watering, but the truth is the firm has been on a roll for years.
As recently as 2015, the Amazon share price was $307. Considering AMZN is now consistently trading above $3,000, there are some early entrants who will be sitting on significant profits.
Amazon Shares Overview
Here are some key statistics and information about Amazon shares:
| | |
| --- | --- |
| Name | Amazon.com Inc. |
| Symbol | AMZN |
| Exchange | NASDAQ |
| P/E Ratio | 114.68 |
| EPS | 26.01 |
| Dividend Yield | N/A |
Related: How to Evaluate Stocks
Amazon's primary listing is on the Nasdaq where it first listed in 1997 at a price of $18. Since then, the firm has listed on seven more exchanges, and more importantly, has seen its share price increase by a multiple of 166.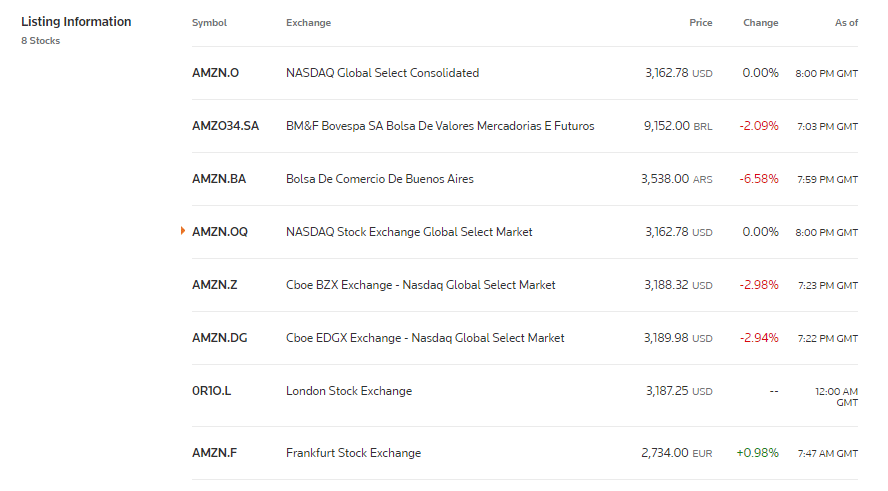 Source: Reuters
Amazon Company profile: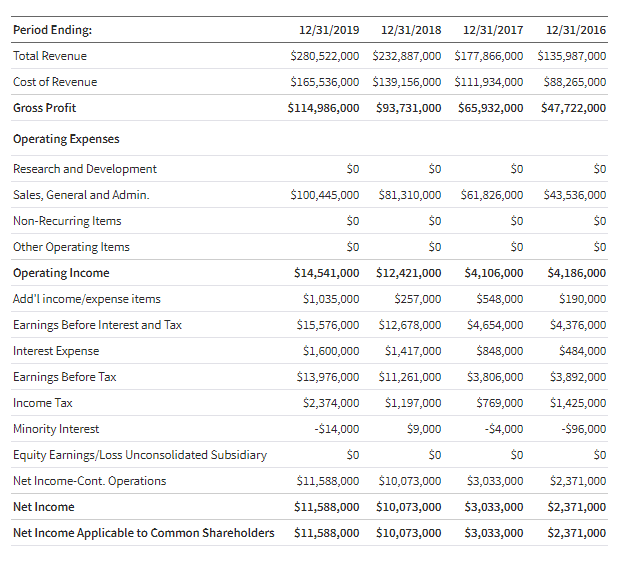 Source: Nasdaq
Amazon is firmly in the 'growth stock' category. It's never paid a dividend and so the increase in gross profits (from $47m in 2016 to $114m in 2019) is reflected in the soaring share price.
Amazon's core business is online retail, particularly products offered by third-party sellers. It also manufactures and sells its own electronic devices.
The firm's appetite for innovation is demonstrated by its move into Amazon Web Services (AWS), which is now the world's largest cloud computing service. The cloud computing sector has been picked out by analysts as another big winner of 2020.
Amazon's scattergun approach to investing in start-ups has, to date, been a profitable one and looks set to continue. In an effort to make sure it is part of 'the next big thing', the firm's subdivisions include Amazon Athena, Amazon CloudSearch, Amazon Redshift, Amazon EMR, AWS Data Pipeline, Amazon Elasticsearch Service, Amazon Kinesis, AWS Glue, Amazon Managed Streaming for Apache Kafka, Amazon QuickSight and AWS Lake Formation.
The Amazon Prime membership program was particularly important over 2020. Home-based consumers crossed the tipping point whereby signing up to the subscription service made economic sense. Membership privileges include free shipping, and the streaming of movies and television episodes.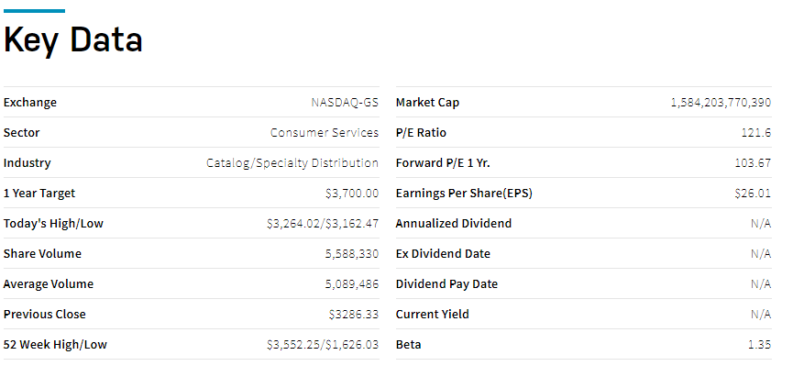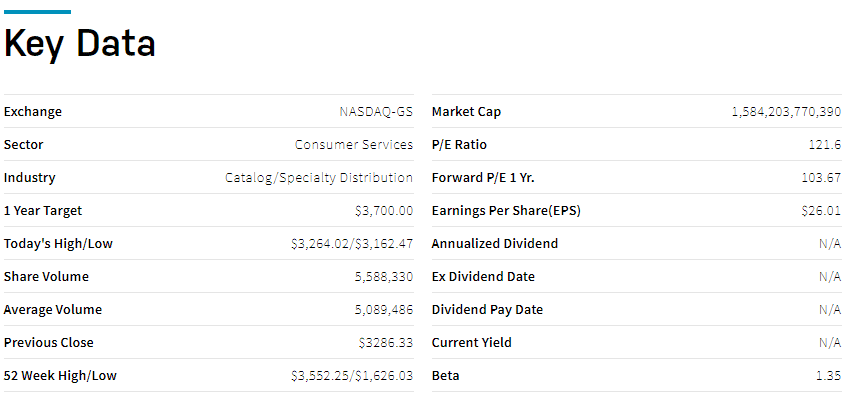 Source: Nasdaq
On Monday 7th January 2019, as the closing bell on New York exchanges sounded, Amazon was confirmed for the first time in its history to be the biggest firm in the world. At that time, its market capitalisation was $797bn. While it continues to jostle with other tech-giants for the title of the biggest firm in the world, its market cap has risen to be in excess of $1.5tn.
Amazon trades under the ISIN code US0231351067 and ticker AMZN.
---
How To Buy Shares in Amazon
Buying shares in Amazon is incredibly easy and you don't have to be an expert to get started:
1. Research Amazon Shares
Failure to prepare is preparing to fail. Despite Amazon's recent success, there's no such thing as a 'sure thing' in trading and investing. While Amazon is considered by many investors to be a safe-as-houses 'blue-chip stock', it pays to do your due diligence and make your own informed decisions. Learn how to value stocks and arrive at your own conclusions.
2. Find a Broker
Finding the right broker for you is perhaps the most important part of the process. While you can buy Amazon stock with most brokers on the market today, not all brokers are created equal.
Best Brokers to Buy Amazon Shares:
eToro:
68% of retail CFD accounts lose money
Take a look
If you're ready to buy Amazon shares, you'll need to use a broker that is FCA regulated, has low trading commissions and a reliable trading platform. Finding one can be an arduous and daunting task, which is why we've hand-picked favourites that tick all of these boxes to help you get started.
3. Open & Fund an Account
Once you've compared the best brokers and selected one that is a good fit for your requirements, it's time to open an account and make your first deposit. In line with ESMA 'Know Your Client' (KMC) regulations, you'll need to fill out a brief form to confirm your identity. When it comes to making a deposit, some brokers offer more deposit methods than others. You should always opt for a broker that offers a variety of payment methods ranging from bank transfers through to e-wallet methods such as PayPal, Neteller and Skrill.
4. Buy Amazon Shares
Once the funds hit your account, you're ready to buy shares in Amazon. Navigate to the stocks/shares section of your broker's platform and search for 'Amazon' or 'AMZN'. You will then need to insert the amount you want to invest in Amazon in the order form. Bear that it's always a smart idea to set order types on your purchase orders, something that is available with many brokers. Risk-management tools such as this are a great way to protect yourself against potential losses.
Related: How to Research and Pick Stocks
---
Ways to Buy Amazon Stock
Most good brokers offer their clients the chance to buy the underlying shares. This more traditional approach to trading shares involves exchanging an amount of cash in return for a holding in Amazon stock.
Those who are looking to trade Amazon shares more actively may favour using CFDs. These instruments come with some functionality that can't be found in buying shares outright.
Short-selling
The tech-sector is known for its volatile price moves. Understanding that dramatic prices moves can be both up or down does open the door to short selling Amazon. This involves using CFDs in Amazon to sell at one price with the intention of buying it at a lower level in the future.
Leverage
As CFDs are derivative products, you can scale up your risk-return using leverage. This involves placing a cash deposit with a broker who then allows you to take a position greater in size than your cash amount. Leverage comes with additional risks and is not recommended for novice traders.
Trading using CFDs can result in additional costs, such as overnight financing charges. These kick in when you trade on margin and can eat away at any profits you make on the price move. If you are looking to hold your position for more than 4–6 weeks, then buying outright rather than on CFD may be more economically viable.
Fees When Buying Amazon Stock
While you're watching the price of Amazon move up and down, do devote some time to monitoring other costs and fees associated with trading.
The T&Cs associated with CFDs and equities are different in nature and keeping on top of fees is an important part of being a successful trader.
| | | | |
| --- | --- | --- | --- |
| | eToro | Plus 500 | Markets.com |
| Inactivity Fee | Yes | Yes | Yes |
| Inactivity Fee details | $10 per month. After 12 months | $10 per month. After 3 months | $10 per month. After 3 months |
| FX Conversion | Yes – on non-base currency trades | Yes – on non-base currency trades | Yes – on non-base currency trades |
| Fund withdrawal fees | Yes – $5 | Applied on some payment methods | Yes – $5 -$100 |
| Trading commissions | Included in spread | Included in spread | Included in spread |
| Overnight Financing | Yes, on CFDs | Yes, on CFDs | Yes, on CFDs |
Summary
Amazon is a stock that is just impossible to ignore. Its size, dynamic approach and share performance have made it a favourite position for many traders.
No one can guarantee that the Amazon share price will continue to outperform the general market. Trading it is, therefore, a decision that needs to be based on careful analysis. One nice-to-have feature is that by choosing the right broker, the process of actually buying 'Amazon' can be turned into one of the easier parts of the trading process.
People who read this also read: