Have you ever wondered how brokers make their money? These days, the broker landscape is highly competitive. Hundreds of brokers are now locked in a race to the bottom as they compete for your investment.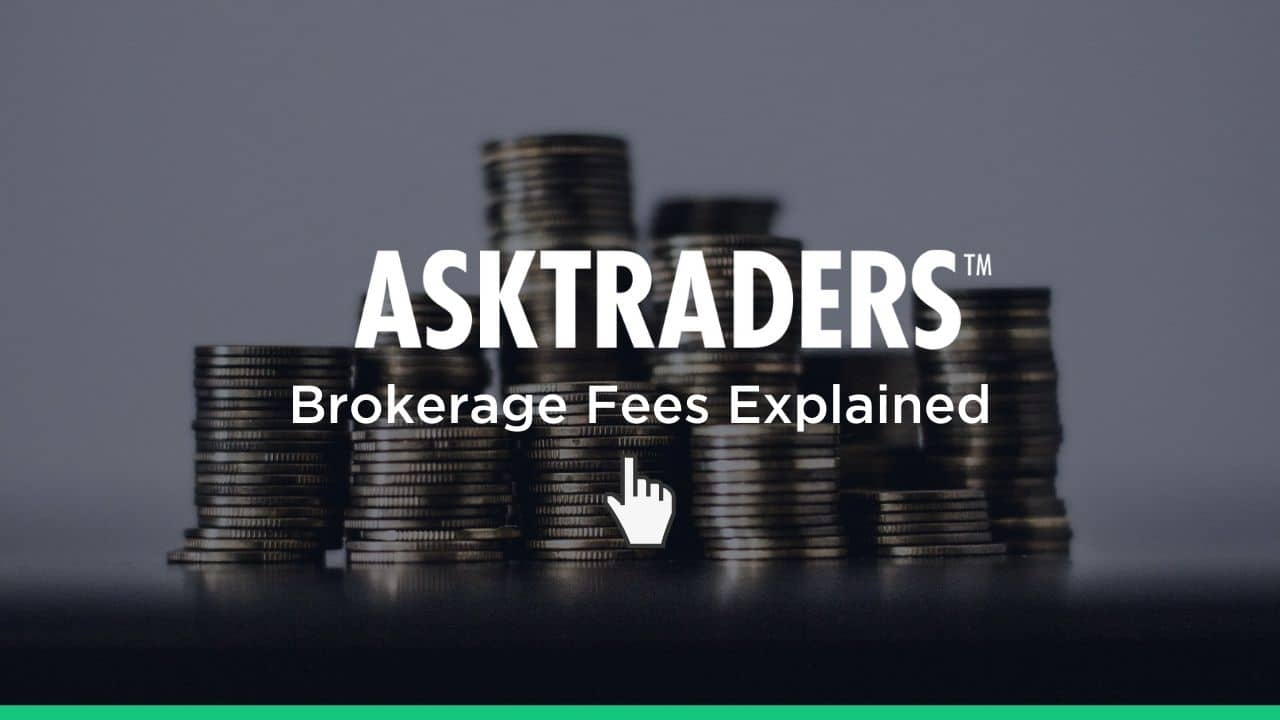 During this price war, it's now commonplace to find promises of 'zero fees' and other tempting offers. But does 'zero' really mean zero? In this guide, we'll be taking a look at common brokerage fees.
What Is a Brokerage Fee?
Brokerage fees are costs that your broker will charge you for trading or using their services. These fees will vary and some brokers may charge you for services or capabilities that others don't. The majority of brokers will charge a spread per trade
Many unscrupulous brokers will promise 'zero fees' but charge hidden non-trading fees (more on those later) that you'll only find buried deep in their terms and conditions. For this reason, it's important to shop around and do your research. Our expert broker reviews, for example, a great way to get detailed information on the various costs and charges of each broker.
Why Do Brokers Charge a Fee?
To make money!
Without fees, brokers won't make any money. They need to charge fees so that their company or they turn a profit.
As mentioned previously, some brokers will charge for services that other brokers don't. For example, some brokers will charge you a fee for using their platform, or some may charge a commission per trade on top of the price spread you pay. Another example is some brokers charging inactivity fees.
What Is a Broker?
A broker is a company or individual person that acts as a middle man between you and the market.
Securities exchanges will only accept orders from people or companies registered with the exchange, so people who are not able to become members need brokers to execute orders for them.
As technology has progressed we have seen a surge in online brokers. Simply put, they "broker" the deal for you.
Types of Broker
There are two types of broker you will encounter:
Full-Service Broker
A full-service broker provides its clients with a range of different services such as research and analysis, tax advice, investment advice, portfolio management and financial planning. They do as the name says and provide the full amount of services to their clients. Some examples of full-service brokers are Bestinvest and Hargreaves Lansdown.
Discount Broker
A discount broker, asI'm sure you have already guessed, doesn't provide the full range of services that a full-service broker does. Instead, they initiate buy and sell orders on your behalf but do not provide other services mentioned above. They normally provide these services at a reduced commission rate. Some examples of discount brokers are DEGIRO, Tradestation Global, and Revolut.
When Do Brokerage Fees Apply?
Brokerage fees apply to both trading and non-trading related activity. If you trade a product you may have to pay a commission which is known as a trading fee, while you may also be charged an inactivity fee if you haven't traded for a long time (usually a specified period), and this would be known as a non-trading fee.
Trading Fees
1. Deposit Fees
You may be charged a fee when you deposit money into your brokerage account. However, there are many brokers that don't charge for deposits.
2. Transaction & Commission Fees
This is a fee that is applied when you take a position or enter a trade. The broker will charge a commission every time you enter. It could be a flat fee or based on the size of the trade you are taking.
3. Spread Costs
The spread is charged when you enter a position. It is the price difference between where you can buy or sell the asset.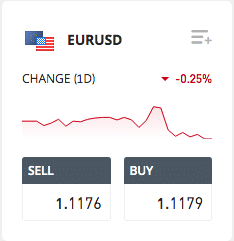 For example, we can see in the image above that there is a 3 pip spread on the EURUSD between the buy and sell price and the current price is at 1.11775. So if you want to buy the EURUSD then you will need to buy it at 1.1179, meaning you will need to be 1.5 pips in profit before you can break even on the trade.
4. Currency Conversion Fees
A currency conversion fee is a charge by the broker to convert your currency into another. For example, if you buy a US-listed stock but have a GBP account, your money will need to be converted into US dollars, and so the broker will charge a fee for this service.
5. Overnight Funding (Swaps)
This is a fee that you pay to hold a position overnight on trades using leverage. It is essentially a daily interest fee.
---
Non-Trading Fees
1. Withdrawal Fees
Withdrawal fees may be charged when you want to withdraw money from your trading account. Not all brokers charge these fees but there are some that do. It is usually a flat fee per withdrawal.
2. Inactivity Fees
We mentioned inactivity fees previously. If you have a trading account but have not used it for a certain period, online brokerages may charge you an inactivity fee.
It is usually charged after months of inactivity, but it is important to check with your broker if you are not planning on being heavily active in the markets.
3. Account Maintenance
These fees are charged by a broker to a client if certain conditions are not met.
Not many brokerages will charge account maintenance fees. It is usually charged year and the criteria may be that the account has to stay above a certain value for example.
---
How To Avoid Brokerage Fees
Avoiding certain fees is fairly simple.
For example, if there are inactivity fees you may just need to log in to your account to avoid the charge or take one trade within a certain amount of time.
It is important to check with your broker the conditions surrounding each fee.
Many brokers won't charge deposit and withdrawal fees and the same goes for commissions, currency conversion fees and account maintenance fees.
However, the majority of brokers will charge a spread, but depending on the asset you are trading, these can be very small.
Before opening an account with a broker make sure to check all the potential fees you will need to pay beforehand.
How To Find The Right Broker For You
With so many fees to consider, where do you start?
Well, the first thing to do is look at a variety of different brokers. Compare their platforms and their fees to find out what you may be charged for and the conditions that need to be met so you can keep the charges to a minimum.
Luckily for you, we've done all of the hard work for you. Get the essential, at-a-glance information you need about brokers with the help of one of our broker comparison pages.
PEOPLE WHO READ THIS ALSO VIEWED: