How to Recognise Risks
The risks of investing in general remain constant, whether you're trading in stocks, shares or gold. Unfortunately, many of these risks are largely out of your control, and the best you can do is put measures in place to understand the risks and be able to handle them should they arise. The volatility of the market is always going to be there as changes occur in politics and the economy. These risks usually lead to a short-term loss if they are managed in time. When making investment decisions, the risks should be your top concern. Although risks can cause damage, it is important to remember that they are often necessary in order to maintain successful returns and investments.
Risks will therefore be any potential bumps in the road you encounter while trading that could affect your investments. This will impact the stock market and thus your investment funds. One means of recognising these risks and being aware of theme is actively managing investment funds yourself. This allows you to see the risks as they approach and understand potential impacts. While you research these risks, it's also important to remember that risks may either affect the entire stock market, or individual stocks and industries. The common risks include:
Changing interest rates,
Recessions and
Inflation.
However, the risks can be categorised more specifically to improve your understanding of them. This article will discuss these different categories in detail.
Business, Credit and Interest Rate Risks
The various risk classes of funds and stocks should be closely studied in order to trade successfully. Business risk is the potential disaster that the business issuing the stocks will either experience a significant financial loss or go completely bankrupt. This risk is an unsystematic risk, which means it is connected to a specific security provider. A wise method of avoiding this risk is by investing in mutual funds, where the security is spread across different companies. Monitoring the businesses progress and results can also give you a good indication of the expected risks in store.
A credit risk refers to the possible situation where a broker or bond issuer will be unable to pay out the necessary interest rate and principles payments. For example, a higher interest rate on a bond will increase the credit risk. When you are trading in stocks, this can be detrimental if you have a large amount of funds invested through that specific broker.
The changes in interest rates can affect your investment as they increase and decrease, hence causing the interest rate risk – you should be aware that – interest rates change often and unexpectedly. Bonds and stocks are exposed to this risk when you buy securities at a fixed return rate, because your investment will be affected proportionally to the changing interest rates. Long-term securities are also at a higher risk than short-term securities.
Top 3 Stock Broker Comparison
of 10 Stock Broker
Interactive Investor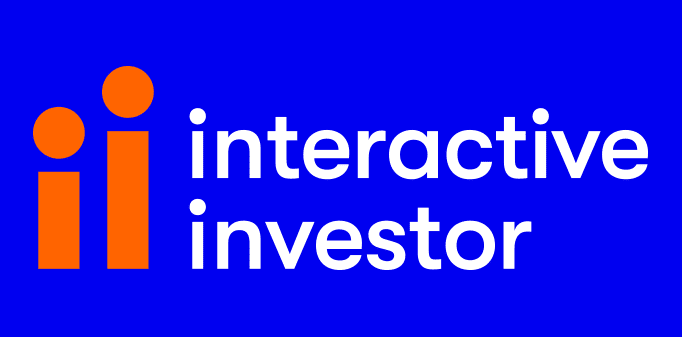 Custody fee
£9.99 monthly
Dep. Protection
50.000 GBP
Go to Broker
Risk warning: Capital can be lost. Terms and conditions apply.
of 10 Stock Broker
IG Stock
Dep. Protection
50,000 GBP
Go to Broker
75% of retail investor accounts lose money when trading spread bets and CFDs with this provider. You should consider whether you understand how spread bets and CFDs work, and whether you can afford to take the high risk of losing your money. Professional clients can lose more than they deposit. All trading involves risk.
Market, Currency, Dividend and Inflation Risks
A market risk is what would be classified as a systematic risk, meaning it poses risks to countries and industries in general, not just one area specifically, and is often caused by a distinguishable factor. As all traders are involved in the overall markets, any changes will affect investors across the industry.
One of the major risks classes of funds and stocks is the changing currency or exchange rate. Because each stock will be priced in a different currency, usually the US dollar, investing in stocks with the pound will always require a currency exchange. This poses a risk because the strength of the pound will determine your losses or profits when trading.
Traders who rely largely on the profits of stock dividends will have to be wary of companies that reduce their dividend payouts. When this occurs, your investment will lose a significant part of its profits. And when a company reduces its dividends, the stock also runs the risk of decreasing in value, which is naturally a disadvantage for traders.
Inflation is one of greatest risks and essentially influences the currency risks. However, the state of a country's economy will also influence the price of stocks and eventually your investment funds by decreasing the value of assets. There are, however, long-term positions that you can take that are able to avoid this risk, because the investments appreciate over time.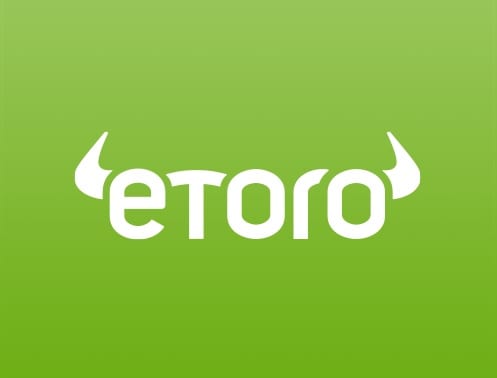 Crypto Trading
Many people are aware of the forceful Bitcoin rally seen back in late 2017 up to the December 2017 record high.
But many are also aware that this market can be quite volatile, although the l [...]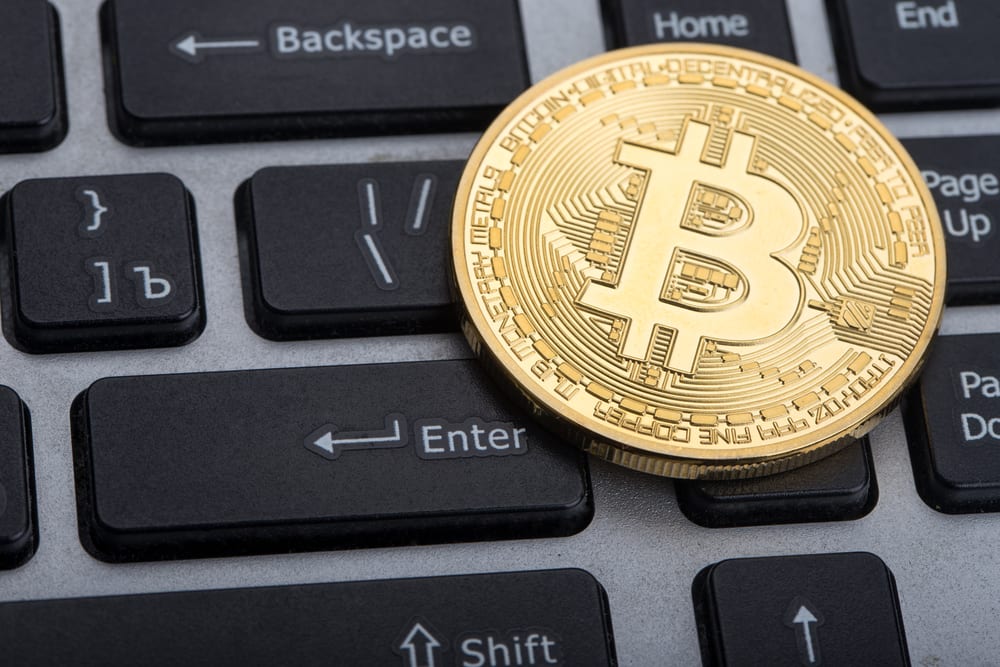 Crypto Trading
It's definitely possible to trust a site like IQ Option. It is used and well-regarded by other clients in countries across the world on a highly regular basis. It is believed to have users in 178 [...]
Political and Liquidity Risks
The state of a nation as a whole can be seen as the overall source of all risks in trading and investments. Any changes or alterations made due to political figures, and disruptions or even negative political events can impact a variety of stocks and thus investments vastly. The political aspect is not the only one to consider in this respect. Social news and even legal decisions all affect how the stocks fair from day to day. For example, newly announced legislation regarding security can affect a country's global reputation and trading rules, and cause changes in the economy. As a result, the stock market will be influenced, either overall or with the relevant stocks related to the legislation.
Social news can also affect the market because of its influence on the country as well as globally. This is why staying updated with regards to global news is vital when investing and trading. Most political and legislative risks can be predicted in advance most of the time, as the influencing events are planned beforehand and you can monitor the actions leading up to major decisions or events.
Liquidity risks refer to the situation when an investors does not have the freedom or means to buy and sell as they wish. This is usually due to limited opportunities, financial reasons or any other reason that could prevent the transaction. As a result, there is a delay in the availability of liquid assets for traders to invest in.
Risk Prevention and Future Preparation
A number of standard trading strategies can be implemented in every aspect of trading to prevent the effects of major or minor risks.
Thorough research
Asset allocations
Diversification
Equally dividing funds
No investor should begin his or her journey without conducting thorough and detailed research. Although many things can be learnt through trading itself, it is wiser to be educated on all aspects of trading. This gives you the advantage of knowing what the risk classes of funds and stocks are and will allow you to recognise them in advance. When it comes to your investment funds, it's better to be safe rather than sorry.
Asset allocation refers to having a variety of assets in your investment portfolio, rather than limiting it to stocks alone.
The reason this can prevent the consequences of risks, or at least relieve them, is because with more options, you have better chances of profitable returns. Of course, your assets should be suitable for your portfolio, but a small variety can help you come back should risks cause negative impacts.
When you diversify your investment portfolio, you share your funds equally across the various stocks you are trading in. For example, if you have five different stock investments, you would allocate 20% of your total funds to each stock. This way, if one stock falls, the majority of your funds will remain safe in the other stocks.
Learning From Your own and Others' Mistakes
A broker comparison might seem irrelevant in risk situations, but by comparing the traits and benefits of each potential broker, you can recognise where the problem areas lie. This should be done in the beginning of your investment venture, as it will lay the foundation for future investments.
Do your research
Lay out an investment plan
Consider the advice of professional traders
Many traders choose a broker based on the opinions of others. But different traders have different needs and will require different brokers. It's easy to spot which broker will serve you best once you have done your research and have a clear plan for your investments. Of course, there are still potential risks regardless of brokers.
Many professional traders and investors have taken it upon themselves to share their knowledge and experience. This isn't because they have a hidden agenda. It is because their experiences hold valuable lessons that other traders can learn from.
While it is important to track and learn from your own mistakes, taking advice where you can get it is also a great idea. These resources include books, articles and Twitter accounts, where experts reveal secrets and tips for all to access. For example, a key piece of advice for avoiding the effects of risks is having good "escape plans", which will serve you weill should anything go wrong. An example of such a plan could be having hedge funds, or security investments, to protect your investments.
Conclusion:
A Summary of What you Need to Know
Various risk classes cover the majority of what to expect when you start investing. Whether you're a complete amateur, or are slightly clued up, you can never be too prepared for potential risks. The unfortunate truth is that risks can make or break your investments, but they don't necessarily have to do the latter. Your first step to avoid potential damage is to know how risks affect your investments and how to recognise them. In order to do this, you will require a good understanding of the various risk classes of funds and stocks, such as business, political, market and currency risks. Each class presents its own unique risk, and when you add them all up, there are quite a few to be prepared for. But securing your investments funds in your stocks isn't impossible.
Just by educating yourself, you are already on your way. Various measures, such as conducting thorough research, diversifying your investment portfolio and having hedge funds can be the safety you need to stay afloat during dangerous times. Many of these preventative measures rely on wise choices, as does everything else in trading. Once you have covered these aspects, you will see that your investments are confidently secure, and you can continue trading with the peace of mind that you are prepared for whatever comes your way.