What Exactly is Swing Trading?
Swing trading is often compared to fundamental trading, which is a trading strategy in which investors monitor and analyse company-specific events in order to decide when to buy a specific stock, how long to hold it and when to sell it. If you are trading in fundamentals, you are usually swing trading, since any company-specific events will tend to affect stock prices over a few days or even a week or so, rather than on an hour-to-hour basis. There is a little more to swing trading than that, however. Most swing traders use a combination of different technical indicators to decide which markets to invest in and how long to hold their stock.
The trading behaviour of a typical swing trader generally sits somewhere between that of a day trader and that of a trend trader. Day traders may hold stock anywhere from a few seconds to several hours, but all their trades will be completed within a day. A trend trader focuses on long-term fundamental trends and may hold stock for weeks or even months. A swing trader will tend to hold stock for anywhere from a few days to two or even three weeks. Swing traders are aiming to make a fairly quick profit, but they are looking at price changes over a slightly longer period of time than day traders and are trying to predict longer-term price movements, usually using a combination of a few different market indicators.
What Technical Indicators Do Swing Traders use?
If you are interested in this strategy, you will want to learn about the technical indicators traders use to try and predict price changes. This involves a lot of examining charts and tracking price movements, but there are various apps and software that can help you. You may want to consider:
A moving average
A relative strength index (RSI)
A point & figure (P&F) chart
A Fibonacci retracement chart
Many swing traders use either a simple moving average or an exponential moving average to identify or confirm a market trend. There are various charting apps that incorporate a moving average. A commonly used system based on an exponential moving average is the Bollinger Bands system. You can also use an RSI indicator. Many traders consider this the best technical indicator for swing trading, giving you a strong indication of when conditions are optimal for entry into a market. You can use your RSI indicator alongside a system that incorporates a moving average. Other indicator options include a P&F chart, which presents periods of rising and falling prices as a grid view, and a Fibonacci retracement chart. Technical indicators only become stronger (in terms of accurate predictions) when used with other indicators. It makes sense to learn your way around one technical indicator at a time, but when devising your own trading strategies, be aware that the more indicators you are monitoring, the more accurate your market predictions are likely to be.
Top 3 CFD Broker Comparison
of 29 CFD Broker
Pepperstone
of 29 CFD Broker
GMO Trading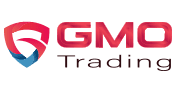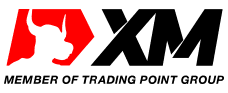 When to Use Swing Trading
Swing trading is a strategy that can be used in different markets and on any trading platform by traders of all levels. Before you start, you'll have to decide which broker to use, and your broker comparison research should look closely at trading fees and commissions. You'll be buying and selling regularly, so your cost per trade is an important figure. You can use this strategy when trading stocks, futures, options and Forex. While you can deal in any kind of stocks as a swing trader, you will find that there is often an advantage in trading large-cap stocks, simply because they are the most actively traded on all major stock exchanges.
As a swing trader, you will benefit when markets are fairly quiet and ranging, as you will be able to make a lot of small short-term gains. A sudden upwards trend will afford you an opportunity to make a bigger profit if you buy at the right price point. An extreme bear market or bull market, however, makes things challenging for swing traders. In these markets, momentum will tend to take prices in only one direction for a relatively long period of time. You will not see the same small fluctuations in stock price that you see when the market is stable for a long period of time, and it is those continuous fluctuations that allow swing traders to make small but regular profitable trades.
Strategies Used in Swing Trading
This method is, of course, a strategy in itself, but you will also have to develop your own specific trading strategies based on the technical indicators you want to use, the stop-loss limits you want to set and other variables important to you. Take time to consider all these factors and get everything in place before you start trading. In a ranging market, you will probably want to go with a very straightforward "buy low, sell high" strategy, but it is also possible to swing trade in a trending market. Even in an uptrend, for example, there will often be a step-like or zig-zag pattern as a stock pulls back slightly before continuing an uptrend.
Bullish swing traders will use a stock rising out of a 'step' to try and take a profit before the next small pullback. For most swing traders though, a ranging market is an ideal one to work in. Many swing traders will start with a very simple strategy, often using a tool such as Bollinger Bands, which use that exponential moving average we referred to earlier to create a 'support and resistance' system. Once you can accurately use this system to find a ranging market and identify the best times to buy and sell, you have one of the most straightforward strategies used by swing traders at your disposal, and you can begin to experiment.
General
RSI, or Relative Strength Index, is a technical indicator used by traders to monitor markets and make wiser investment decisions. RSI works by comparing recent gains and losses in a market in order [...]
General
Momentum traders are similar to trend traders in that they monitor movement in market prices and look for upward or downward trends they can take advantage of. They take either a long or short posi [...]
Swing Trading Versus Day Trading
There are similarities between day traders and swing traders. Both are trying to predict market changes and make small, short-term profits on a regular basis. The different time frames they work in are significant, though.
Day traders never hold a stock overnight
Day traders, therefore, don't risk a stock opening at a very different price point than it closed at the night before
Swing traders are more vulnerable to market-impacting events that happen overnight
Day trading carries risks associated with the shorter time frame as well
While it may seem safer to open and close a trade in the same working day, day trading is not without risks. Fees and commissions can add up quickly when trading that often. A few bad trades in a day will have a big impact on profit – a day of bad trades can wipe out your portfolio. Swing trading also carries its fair share of risk, but trading is more spread out, and there may be days with few, if any, transactions to pay commission on. Day trading can also be a very high-pressure strategy, given the intense focus and fast thinking needed to manage many different positions at the same time. Swing traders have a little more time to monitor markets and consider trades.
The Benefits of Swing Trading
There are pros and cons to any kind of trading, and it's important to consider them before diving into any new platform or strategy. Some of the advantages of this type of trading include:
You can take advantage of market fluctuations
You can create clear boundaries
Easier to spot new opportunities
Less stressful
Markets are always moving, and swing traders take advantage of those rises and dips. You can use your chosen technical indicators to set clear boundaries for all your trades. You can decide in advance how much profit you want to take or which metric you will use to decide a trade is working against you and limit losses. By completing trades over short periods of time, you spread your risk and tie up less capital at any one time than you would if holding stock long-term. By being constantly in and out of the markets quickly, you can learn to look ahead and spot the next trending opportunity. As we have already mentioned, swing trading can be less stressful and require less intense focus than fast-paced day trading, but it is also sometimes less stressful than trend trading. Stop losses are typically smaller on short-term trades. Most swing traders will cut their losses early and move on to a new market.
What Are the Risks of Swing Trading?
There are certainly a few risks to consider. Swing traders focus on short-term trends, making them potentially vulnerable to unexpected market shocks that could send prices sharply in one direction. While less intense than day trading, swing trading is still quite pressured and time consuming. Holding stocks overnight makes swing traders more vulnerable than day traders when it comes to market-impacting events that may become breaking news overnight. Short-term trading generally involves smaller profits than longer-term strategies, and commissions on regular trades eat into those profits. In order to swing trade successfully, you have to be able to read and analyse various technical indicators and use them together to make sense of market trends.
This takes time to learn and means human error is always possible. One of the strongest predictors of how successful you will be as a swing trader is your ability to manage risk. To limit risk, you will need to diversify your portfolio and have a well-thought-out strategy regarding stop loss limits. You will need to set stop loss limits for each individual stock and work out how these will impact your portfolio as a whole. Successful swing traders tend to be those who are well versed in technical analysis and have learned to manage risk strategically.
Conclusion:
Swing Trading: Our Verdict
Swing trading has its pros and cons, but ultimately it is a form of trading that most traders can benefit from trying. It does require an initial time commitment to learn about technical analysis, but well-developed charting software and user-friendly apps make it possible for even less-experienced traders to get a feel for it quite quickly. Swing traders receive feedback on their trades within a short time period, which can also accelerate the learning curve for newer traders. Swing traders can make regular small profits, and as their experience increases, they may well be able to scale up to larger profits.
There are certainly risks involved, as with any trading method, so it's important to have good risk management strategies in place. This method, however, does allow traders to create clear boundaries around their trades and avoid some of the bigger losses that other traders face, as stop losses are generally smaller on short-term trades than for trend traders. Swing trading will not suit everyone, but for many traders, it provides a comfortable 'happy medium' between the frantic pace of day trading and the patience and long-term commitment needed for trend trading.