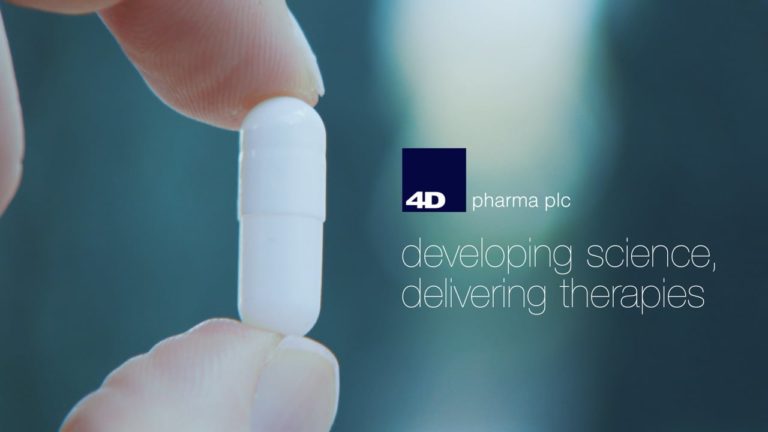 Shares of 4D Pharma Plc (LON: DDDD) today surged 10.2% higher as the company hosted an R&D webinar on the science behind its Live Biotherapeutic drug discovery engine, MicroRx®.
The webinar was presented by the firm's Research Director, Dr Imke Mulder and covered topics on MicroRx® including why the company's focus on the mechanism of single-strain LBPs drives a rational drug discovery approach and guides effective development.
Neurodegenerative diseases and 4D pharma candidates – MRx0029 and MRx0005 as well as MRx0518, oncology and the MicroRx platform were also discussed at length during the webinar.
The webinar also delved into how the MicroRx platform investigates functionality and its proprietary culture collection methods.
This was a detailed webinar that demonstrated the significant potential behind the MicroRx® triggering the surge in 4D Pharma's stock price.
Investors were impressed by the significant progress made by 4D Pharma in developing its research candidates and the role of the MicroRx® during the entire process.
4D Pharma share price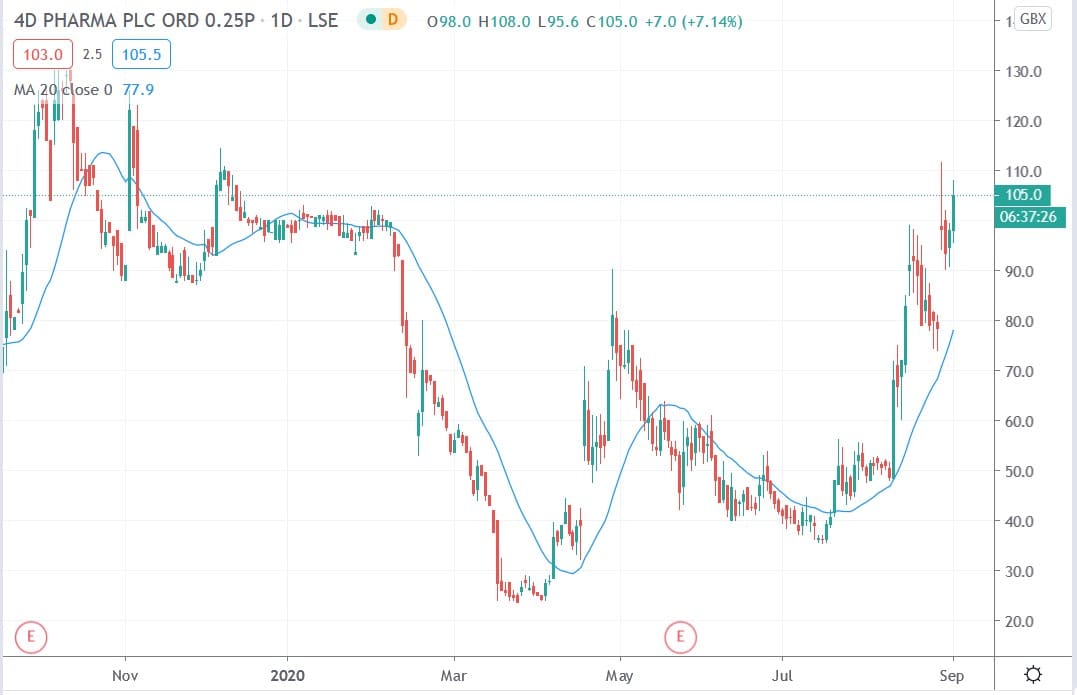 Source: Tradingview
4D Pharma shares today rallied 10.2% higher to trade at 108p having risen from Friday's closing price of 98p.