The company
Hargreaves Lansdown is a trusted UK company, based in the west of England for the last 35 years, and holds a solid track record of providing financial products suited to the UK private investment community. Some of their main competitors have a shorter and more cosmopolitan company history. DEGIRO, for example, a Dutch company founded in 2008 by ex-employees of Binck Bank, was only opened up to non-professional traders in the Netherlands in 2013.
After rapidly expanding across Europe, they launched their English language platform in the UK in 2015. DEGIRO and other Hargreaves Lansdown alternatives such as AvaTrade, OANDA, and Interactive Investor are appealing to those who don't feel Hargreaves Lansdown is the right fit for them, and there may be a few reasons why investors take that view. While Hargreaves Lansdown has transitioned well to the online age and offer impressive digital services, there are still some drawbacks for modern investors. Hargreaves Lansdown does not currently work with PayPal or Neteller. They also do not offer ECN accounts or micro accounts. While Hargreaves Lansdown offer an impressive range of services and products, some UK investors need more flexibility in the way they invest, transfer and manage their money. Hargreaves Lansdown has also been criticised by some investors and financial journalists for high fees and a hard-to-navigate exit process, though to be fair, few companies make life easy for customers who are taking their money elsewhere.
Top 3 Stock Broker Comparison
of 10 Stock Broker
Interactive Investor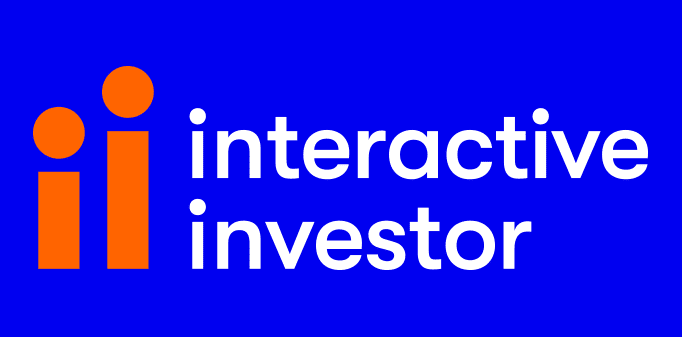 Custody fee
£9.99 monthly
Dep. Protection
50000 GBP
Go to Broker
Risk warning: Capital can be lost. Terms and conditions apply.
of 10 Stock Broker
IG Stock
Go to Broker
74% of retail investor accounts lose money when trading spread bets and CFDs with this provider. You should consider whether you understand how spread bets and CFDs work, and whether you can afford to take the high risk of losing your money. Professional clients can lose more than they deposit. All trading involves risk.
Products available
Hargreaves Lansdown offers an impressive range of products for the private investor. Their offerings include:
More than 2,500 funds
UK, US, Canadian and European shares
ETFs
ISAs
SIPPs
Investment trusts
Bonds
This product range makes them a solid choice for traditional investors who want a diversified portfolio with the flexibility of changing and developing their investment strategies over time. The individual products offered by Hargreaves Lansdown are well respected. For example, they regularly make the top ten in UK surveys for the best SIPP. However, those who want to focus on one specific form of investment or trading may well find other brokers could suit them better. Those wanting to focus solely on Forex trading may want to consider one of the big names in that arena, such as FxPro or FXOpen, while those who simply want to invest in an ISA will often find it a more convenient option to consider the high street bank or lender they already have a relationship with. ISAs are, of course, offered everywhere from the Halifax, to Nationwide, to Virgin Money. While there are plenty of good Hargreaves Lansdown alternatives, the company certainly offer a wide choice, all under one virtual roof, which is one of the things that still makes them a popular choice with bigger private investors.
Fees and commissions
Hargreaves Lansdown's fees and commissions are certainly not the lowest available. Stock broker comparison site UKStockbrokers.com put them behind DEGIRO, IG Group and Interactive Investor when it came to commissions and fees. As with any investment, your fees will depend on the amount you're investing and your personal portfolio preferences. As an example, charges on the popular HL self-invested pension plan (SIPP) currently look like this.
0.45% on the first £250,000
0.25% on the value between £250,000 and £1,000,000
0.1% on the value between £1,000,000 and £2,000,000
No charge on the value over £2,000,000
There is no charge to set up your new SIPP or to transfer old pensions into your new SIPP, but there may be charges applied by the underlying investments. Charges and fees on other products and services also tend to be on the high side, and as with any broker, you'll need to keep an eye on extra expenses you may incur such as charges from a particular fund manager. Some Hargreaves Lansdown investors have expressed concern over high exit fees. It's true that some alternatives to Hargreaves Lansdown do have lower exit fees, and that is definitely something to consider if you don't want to make a long-term commitment. However, it's worth remembering that it is possible to reduce the size of your Hargreaves Lansdown exit fee to just £25 by liquidating your assets before transferring them. Some of their competitors may have similar loopholes.
Convenient interface
Being able to manage your portfolio easily and securely, and preferably from your smartphone, is becoming a vital consideration for many UK investors. Hargreaves Lansdown offers an online portal that is clear and easy to navigate. They gave their website an overhaul early in 2018 to provide customers with a fresh, clean design and improve user experience. The relaunch was implemented smoothly with very few technical issues, as you would expect in a company that seems to be committed to providing investors with excellent digital services. While many 21st century customers would expect this as a given, it has not been the case with some Hargreaves Lansdown competitors. A 2018 website relaunch by Fidelity, for example, resulted in months of technical issues for some customers and may have damaged the brand's reputation among those investors who consider fast and reliable online services a vital element of their investment decisions. The Hargreaves Lansdown mobile app is available for iPhone and Android devices and offers a convenient way for investors to manage their accounts from their phones. While some traditional customers are still wary of managing financial services via an app, both financial institutions and independent security experts claim that apps may be the most secure way for people to manage their accounts online. Many stock brokers will offer trading via smartphone app, but not all, so that is something to consider when looking at Hargreaves Lansdown alternatives.
Customer service
Hargreaves Lansdown are generally well liked by their customers, in large part because of the high standard of customer service offered. Their advisors are considered friendly and knowledgeable, and the website makes researching and choosing investments an intuitive process. There are a range of investment guides available on the website and handy tools and calculators for clients, such as:
Pension calculator
ISA calculator
Investors' guide to ISAs
Guide to SIPPs
Ready-made portfolios help keep things simple for less experienced investors, and the range of products and services on offer means there is generally something that fits the needs of most private investors. However, Hargreaves Lansdown is certainly not without its critics when it comes to service. There are alternatives that are well known for high-level, award-winning service, such as DEGIRO, which has won the prestigious Golden Bull award twice, for best online broker and best stock broker, along with various other service related awards. Hargreaves Lansdown has won awards too, such as the 2018 award for Best Online Presence from the City of London Wealth Management Awards, and Best Investment Adviser from the Money Marketing Awards, but many would argue that DEGIRO is ahead, winning more awards based on value and customer service.
Customer experience
Hargreaves Lansdown customers generally seem happy with their customer experience. One Hargreaves Lansdown review from Freefo.com states:
"Very quick and smooth application process. I had a couple of queries that needed a phone call. Great customer service and answered my questions fully. I would highly recommend HL."
Other independent review sites also show a high level of customer satisfaction with reviewers stating:
"Very easy platform to use. Only used the helpline once but it was answered swiftly and knowledgeably."
And:
"It is still one of the best, with a greatly improved website, much cleaner, with less heavy copy. At the pricier end though, so watch the annual charge as they eat into your investment."
As with any company, however, you'll also find negative reviews. Some customers complain of high charges, a difficult exit experience and the fact that there are long wait times to access help desk staff when you have an enquiry. When looking for a suitable broker, it's always advisable to check customer reviews carefully and assess them with your own situation in mind. You may find that most complaints focus on services you don't use or come predominantly from traditional customers frustrated with the online investment process in general. Many customer issues focus on the higher fees and commissions levied by Hargreaves Lansdown compared to similar companies, so keep this in mind and assess whether the advantages offered by Hargreaves Lansdown are worth the extra cost.
Alternatives available
The alternatives to Hargreaves Lansdown you should consider will depend on your needs, the products and services that most appeal to you and which considerations are vital to your choice. For example, the cheapest broker or product is not necessarily the best, but if the higher overall fees at Hargreaves Lansdown worry you, you'll want to investigate cheaper options. Other considerations might include wanting a broker that specialises in a particular type of investment, wanting to be able to use PayPal or Neteller, needing a micro account or an ECN account or needing an MT4 or MT5 broker. Hargreaves Lansdown alternatives to consider include:
Oanda
DEGIRO
FXOpen
IG
eToro
Plus 500
You'll want to consider all fees you're likely to incur based on exactly how you're planning to invest and trade. You may need to think about things like the frequent trader rate, which you may or may not qualify for. For example, the frequent trader rate at Hargreaves Lansdown is £5.95, not much more costly than IG at £5, but the usual cost per trade at Hargreaves Lansdown is £11.95, whereas at IG it's £8. Compare that to the fact that DEGIRO and Saxo don't even list a separate frequent trader rate, but charge £5 and £4.99 respectively for every trade. As with all financial decisions, the more you know about how you'll be using the broker's services, the better placed you are to make an informed decision that benefits you and supports your investment strategies.
Conclusion:
The bottom line on Hargreaves Lansdown alternatives
Hargreaves Lansdown still seems to be a safe and flexible choice, and you may well have heard them recommended by other private investors in your community, but if they're not the right fit for you, don't worry. There are lots of alternatives to Hargreaves Lansdown, and one of them is probably a lot more suitable for your financial circumstances and ambitions. Start by assessing exactly what you need from your broker, and then carry out research based on those specific criteria. Remember that there is no one-size-fits-all solution when choosing a broker. Make a shortlist based on some of the suggestions above, and take the time to compare all the services that you're likely to use, along with fees, charges and ease of use. The best stock broker for you will depend entirely on your personal financial goals and strategies. Taking time to consider all the alternatives before making a commitment will pay off in the long run.