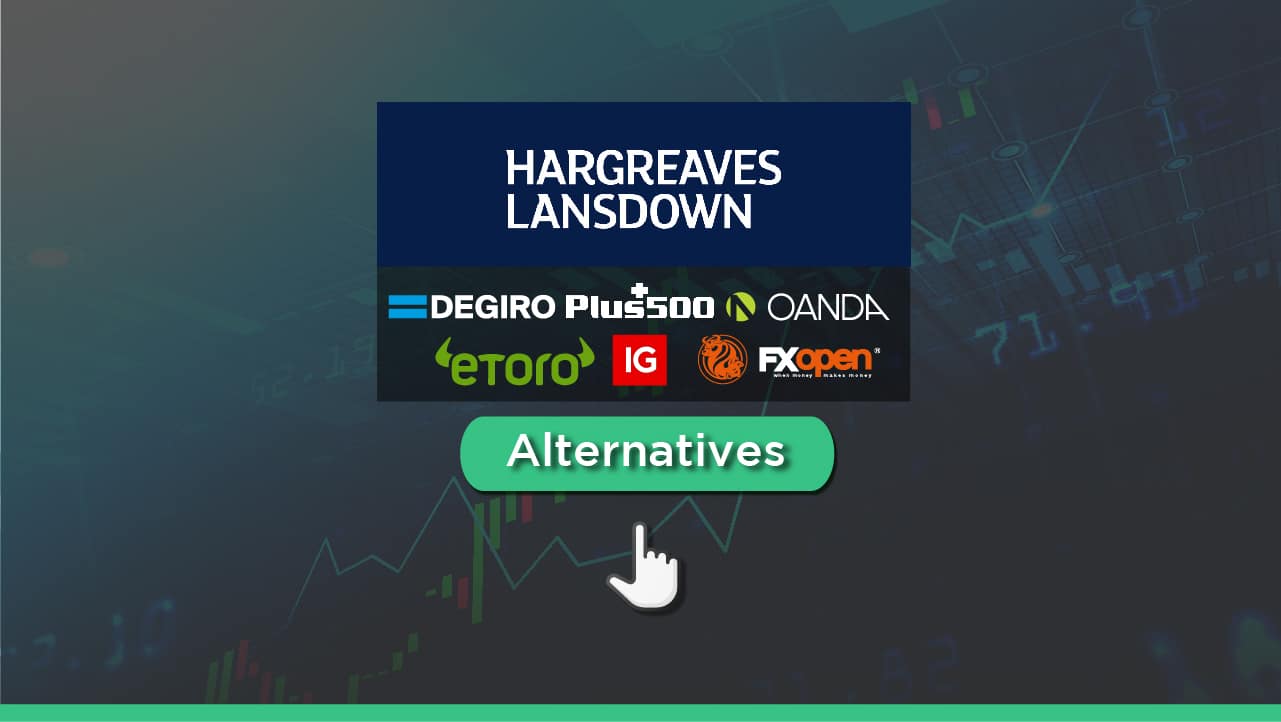 Hargreaves Lansdown is known among UK private investors as a company that makes it easy and convenient to manage a flexible portfolio of investments, with a wide choice of products. In this article, however, we will first look at Hargreaves Lansdown alternatives available for investors in the UK to benefit from. Here is a quick Hargreaves Lansdown alternatives review for you.
Hargreaves Lansdown Alternatives
The alternatives to Hargreaves Lansdown you should consider will depend on your needs, the products, and services that most appeal to you and which considerations are vital to your choice.
For example, the cheapest broker or product is not necessarily the best, but if the higher overall fees at Hargreaves Lansdown worry you, you'll want to investigate more affordable options.
Other considerations might include wanting a broker that specialises in a particular type of investment, ability to use PayPal or Neteller, needing a micro account or an ECN account, or needing an MT4 or MT5 broker.
Hargreaves Lansdown alternatives to consider include:
For example, the frequent trader rate at Hargreaves Lansdown is £5.95, not much more costly than IG at £5, but the typical cost per trade at Hargreaves Lansdown is £11.95, whereas, at IG, it's £8.
HARGREAVES LANSDOWN ALTERNATIVES COMPARISON
Plus500 | CFD provider:
Competitive spreads
Take A Look
Now let us look at a brief overview and comparison of each alternative before moving to the features available on Hargreaves Lansdown.
Oanda

OANDA offers two account types, standard and premium, and a product catalog that includes a wide range of CFD and spread betting offerings across various asset classes.
Its spread structure consists of two pricing options, which are spread only and core pricing + commission.
Premium accounts require a minimum deposit of $20,000, which gets the client added perks like unlimited free wire transfers, while a standard account requires zero minimum deposit.
OANDA offers a unique feature that enables you to set trade defaults for individual instruments based on a specific amount of base currency, percentage of leveraged NAV, or amount in the account's currency. This gives the client more flexibility in their trading and aids in their overall risk management.
DEGIRO

DEGIRO's trading fees are one of the lowest for all asset classes. The platform offers one of the lowest stock and ETF commissions on the market. DEGIRO's stock and ETF commission of a $2,000 trade for UK stock are at $2.4.
Whereas, commission pricing for stock, ETF, and warrant for traders in the UK is £1.75 + 0.014% with a maximum of £5.
You can have a look at its website for more detailed information on fees.
The platform has a good product portfolio ranging from stocks to futures, except for forex and CFDs. In terms of stocks, options, and futures, DEGIRO is competitive. DEGIRO has won the prestigious Golden Bull award twice, for the best online broker and best stockbroker, and various other service-related awards.
FXOpen

FXOpen provides traders with two types of accounts. You have a choice between a commission-free STP account or the competitive ECN account. The lowest identified spread in the STP version was 1.1 pips. The ECN alternative features a spread as low as 0.1 pips with a commission of merely $1.50 per lot.
FXOpen has a wide range of assets to trade. Its financial instruments include metal CFD, commodities CFD, cryptocurrencies, and index CFD.
The MT4 and MT5 trading platforms, including mobile versions and web trader versions, are available only for the most basic versions. The platform developed the One-Click Trading and Level2 plugin, enhancing order placement for you to benefit from.
IG
Globally, IG's costs (spreads, commissions, and fees) are very competitive. The spread is how IG makes money, specifically through customer trades that cross the bid/ask spread. There is a commission charge that comes into play when trading CFDs, but it is added to either side of the market spread, and there is an actual commission for every share-CFD trade.
Additionally, I.G. U.K. charges a premium for guaranteed stop-loss orders that only kicks if that order is triggered. There are other extras and third-party charges that are documented on the UK website.
All in all, IG provides an excellent offering of trading platforms and tools. The functionality is widespread and serves traders of all experience levels. The platform also provides you with an excellent selection of quality market research from both in-house and third-party providers.
eToro


eToro's fees depend on your location and the asset classes traded. Non-U.S. customers buying assets other than their home currency, such as a UK customer buying a U.S. stock, will pay a currency conversion fee.
There are other non-trading fees, such as inactivity, that you can look at from their website.
eToro is a winner in 2020 for its easy-to-use copy-trading platform where traders can copy other users' trades across over 1,900 instruments, including CFDs on popular cryptocurrencies.
Plus500 | CFD Provider: Offer CFD Service Only

82% of retail investor accounts lose money when trading CFDs with this provider. You should consider whether you can afford to take the high risk of losing your money.
If you are interested in trading CFD, Plus500 may be the right broker for you. The platform offers 2033 CFDs, including 50 currency pairs, which is slightly higher than most forex brokers.
Plus500 has a minimum deposit of €100 and does not give active traders or VIP clients discounts. Plus500 appears to offer variable and competitive spreads on most of its major forex pairs, while minor pairs are mixed..
Hargreaves Lansdown


Hargreaves Lansdown is a trusted UK company, based in England for the last 35 years. It holds a solid track record of providing financial products suited to the UK private investment community.
After rapidly expanding across Europe, they launched their English language platform in the UK in 2015. DEGIRO and other Hargreaves Lansdown alternatives such as AvaTrade, OANDA, and Interactive Investor appeal to those who don't feel Hargreaves Lansdown is the right fit for them.
While Hargreaves Lansdown has transitioned well to the online age and offers impressive digital services, modern investors still have some drawbacks.
The drawbacks of Hargreaves Lansdown are as below:
No PayPal or Neteller.
Do not offer ECN or micro-accounts.
Lacking the flexibility to invest, transfer and manage money.
High fees
Hard to navigate
Feature of Hargreaves Lansdown
Now let us have a look at the essential features of Hargreaves Lansdown.
Fees and Commissions
Hargreaves Lansdown's fees and commissions are certainly not the lowest available. As with any investment, your fees will depend on the amount you're investing in and your portfolio preferences.
For example, charges on the popular HL self-invested pension plan (SIPP) currently look like this.
0.45% on the first £250,000
0.25% on the value between £250,000 and £1,000,000
0.1% on the value between £1,000,000 and £2,000,000
No charge on the value over £2,000,000
There is no charge of setting up your new SIPP or transferring old pensions into your new SIPP, but there may be charges applied by the underlying investments. Costs on other products and services also tend to be on the high side.
Products
Hargreaves Lansdown offers an impressive range of products for the private investor. Their offerings include:
More than 2,500 funds
UK, US, Canadian and European shares
ETFs
ISAs
SIPPs
Investment trusts
Bonds
This product range makes them a solid choice for traditional investors who want a diversified portfolio with the flexibility of changing and developing their investment strategies over time.
Convenient Interface
Managing your portfolio quickly and securely, and preferably from your smartphone, is becoming a vital consideration for many UK investors. Hargreaves Lansdown offers an online portal that is clear and easy to navigate.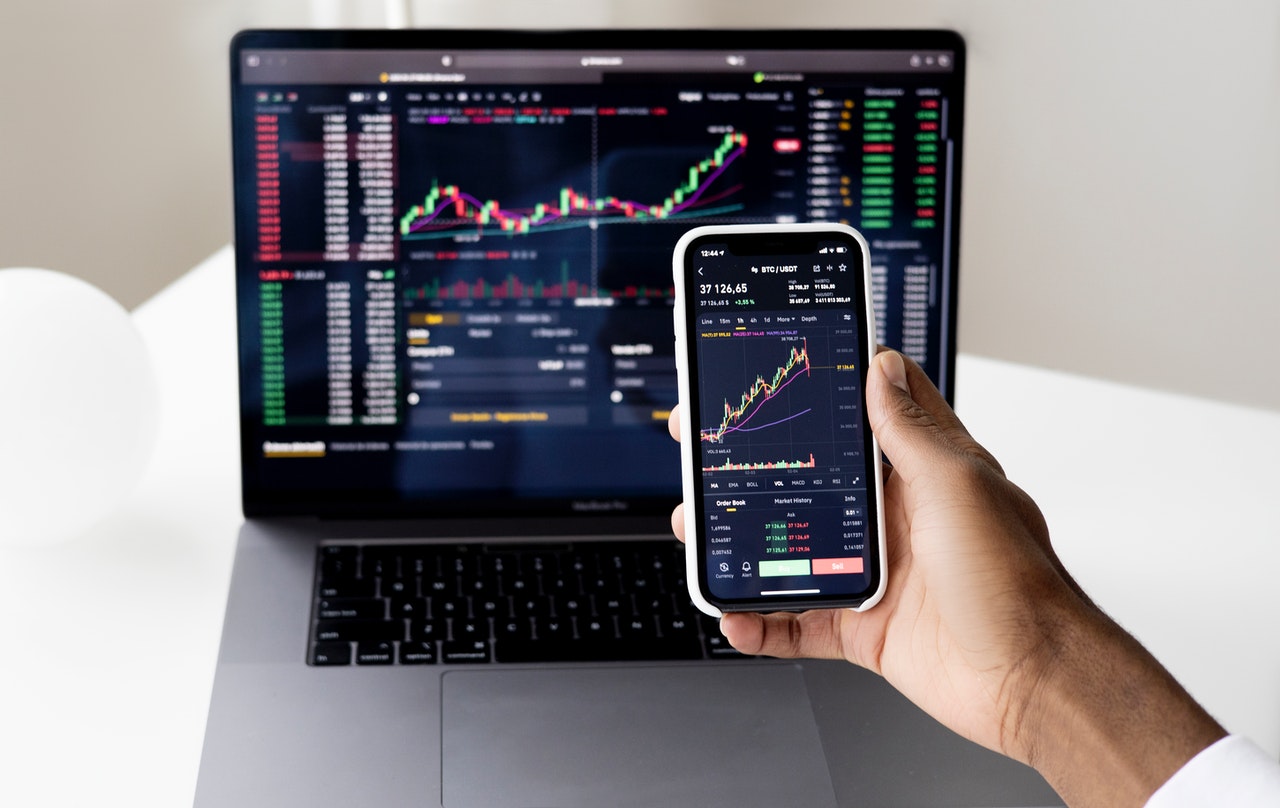 The Hargreaves Lansdown mobile app is available for iPhone and Android devices and offers a convenient way for investors to manage their accounts from their phones.

While some traditional customers are still wary of managing financial services via an app, both financial institutions and independent security experts claim that apps may be the most secure way for people to manage their accounts online.
Customer Service
Hargreaves Lansdown is generally well-liked by its customers, in large part because of the high standard of customer service offered. Their advisors are considered friendly and knowledgeable, and the website makes researching and choosing investments an intuitive process.
There are many investment guides available on the website and handy tools and calculators for clients, such as:
Pension calculator
ISA calculator
Investors' guide to ISAs
Guide to SIPPs
Ready-made portfolios help keep things simple for less experienced investors. The range of products and services on offer means there is generally something that fits most private investors' needs.
Conclusion
Hargreaves Lansdown still seems to be a safe and flexible choice, and you may well have heard them recommended by other private investors in your community. But if they're not the right fit for you, there are always Hargreaves Lansdown alternatives.
The alternatives available are probably a lot more suitable for your financial circumstances and ambitions. Start by assessing what you need from your broker, and then carry out research based on those specific criteria.
Remember that there is no one-size-fits-all solution when choosing a broker. Make a shortlist based on the suggestions above, and take the time to compare all the services that you need, along with fees, charges, and ease of use.
The best stock broker for you will depend entirely on your personal financial goals and strategies. Taking time to consider all the alternatives before making a commitment will pay off in the long run.
PEOPLE WHO READ THIS ALSO VIEWED: