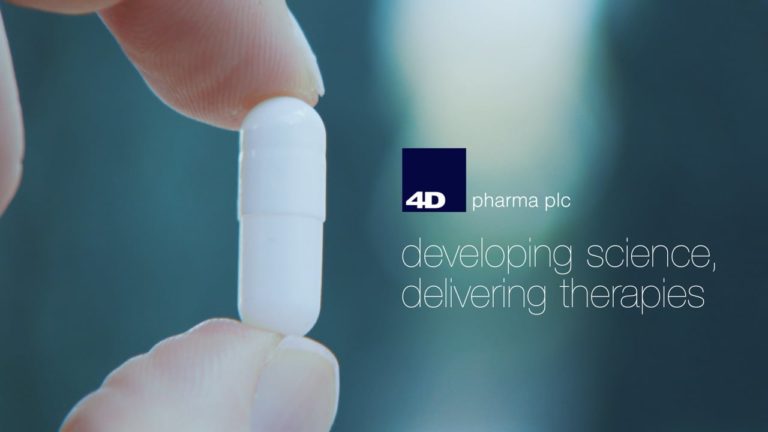 Shares of 4D Pharma Plc (LON: DDDD) have fallen consistently for the past seven trading days with the exception of one day despite the company being well positioned in the microbiome industry with over 1000 patents in the microbiome sector.
The company specialises in harnessing bacteria as a revolutionary new class of medicines called live biotherapeutics and is a pioneer in this field.
The firm has a $1 billion deal with Merck & Co., Inc. and is likely to win more contracts given its cutting edge technologies, yet despite all the positives, its stock has been stuck in a downtrend over the past week.
Well, the downtrend could be attributed to a large short position established by Citadel Advisors LLC, a major US investment fund owned by Ken Griffith.
For those interested in owning 4D Pharma shares, I would hold off until we see at least one bullish daily candle indicating that buyers had stepped in and the trend might reverse.
Ideally, I would wait for two days given that the downtrend is still in place today.
4D Pharma share price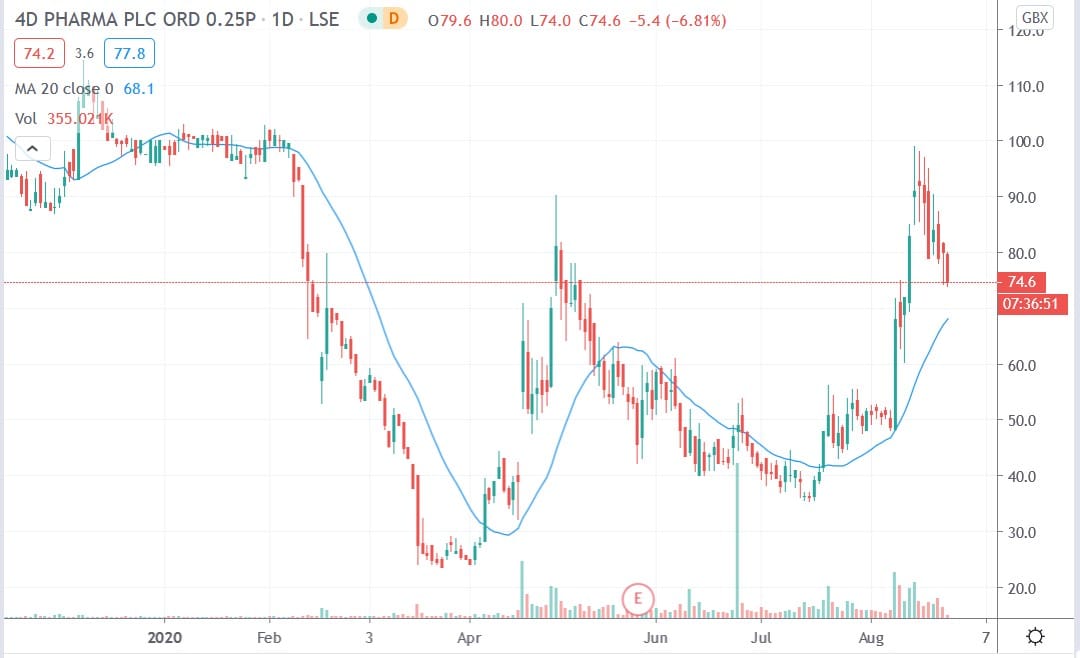 4D Pharma shares fell 8.37% today to trade at 74.0p having closed yesterday's session trading at 80.2p.