Shares of 7digital Group Plc (LON: 7DIG) today surged 122% after users of the platform discovered that US President Donald Trump uses the app. The company's shares had rallied higher after it signed an 18-month contract with Triller last week.
Users and investors alike were impressed to note that one of Donald Trump's videos on Triller had over 2.7 million views in three days starting Friday and that he had uploaded about four videos.
The huge number of views garnered by Trump's videos after the Triller deal is a strong indicator that the deal is likely to be very profitable for 7Digital.
7digital shares rallied 155% higher after the Triller deal.
Many people expect Triller to replace TikTok if Trump bans the Chinese app from the American market, which seems very likely if ByteDance does not find a buyer quickly.
7digital share price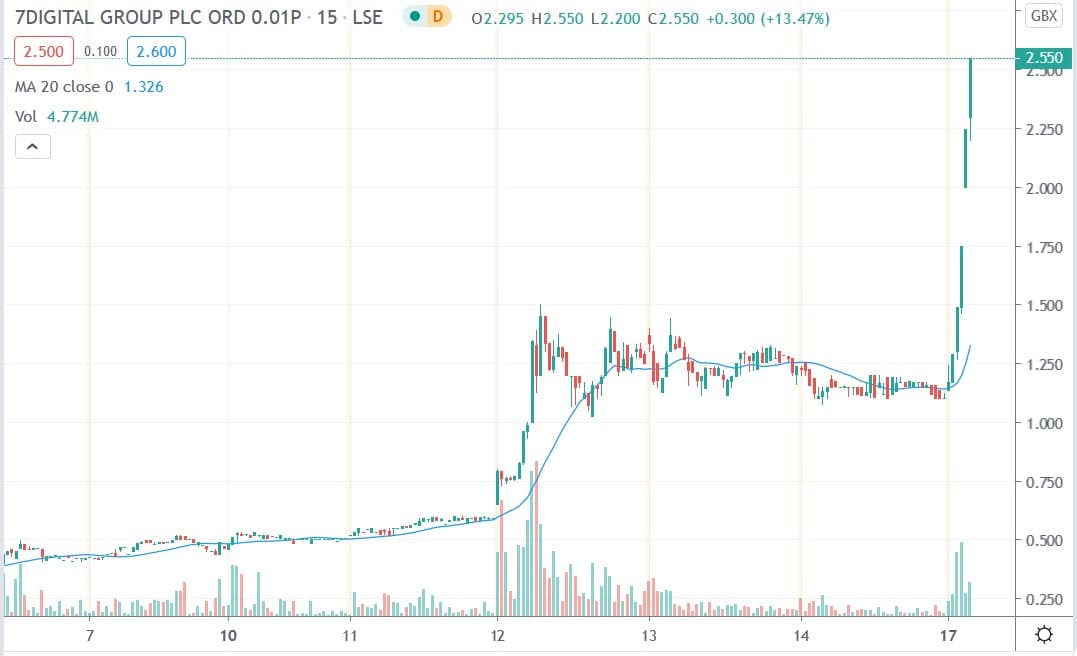 7digital Group shares today rallied 122% higher to 2.55p having closed Friday's session trading at 1.11p.