Latest

21:04


US Markets Close
Dow Jones  -0.31%  27,845
S&P 500  +0.30%  3,383
Nasdaq  +1.00  11,129
Have a good evening all!
Today

20:44


Nvidia Shares

Nvidia shares are having a great day, up 6.55% at $492.85 after Wells Fargo maintained an overweight rating on the stock and raised its price target to $510.
Today

20:28


Tesla

Tesla shares have hit session highs again and moved to a record level $1836.
Today

19:58


Apple/Epic Games

Epic Games says that Apple will cut off its app development account on August 28th according to a tweet from @zerohedge
Today

19:12


US Stock Performance

Here is how US stocks are performing so far today…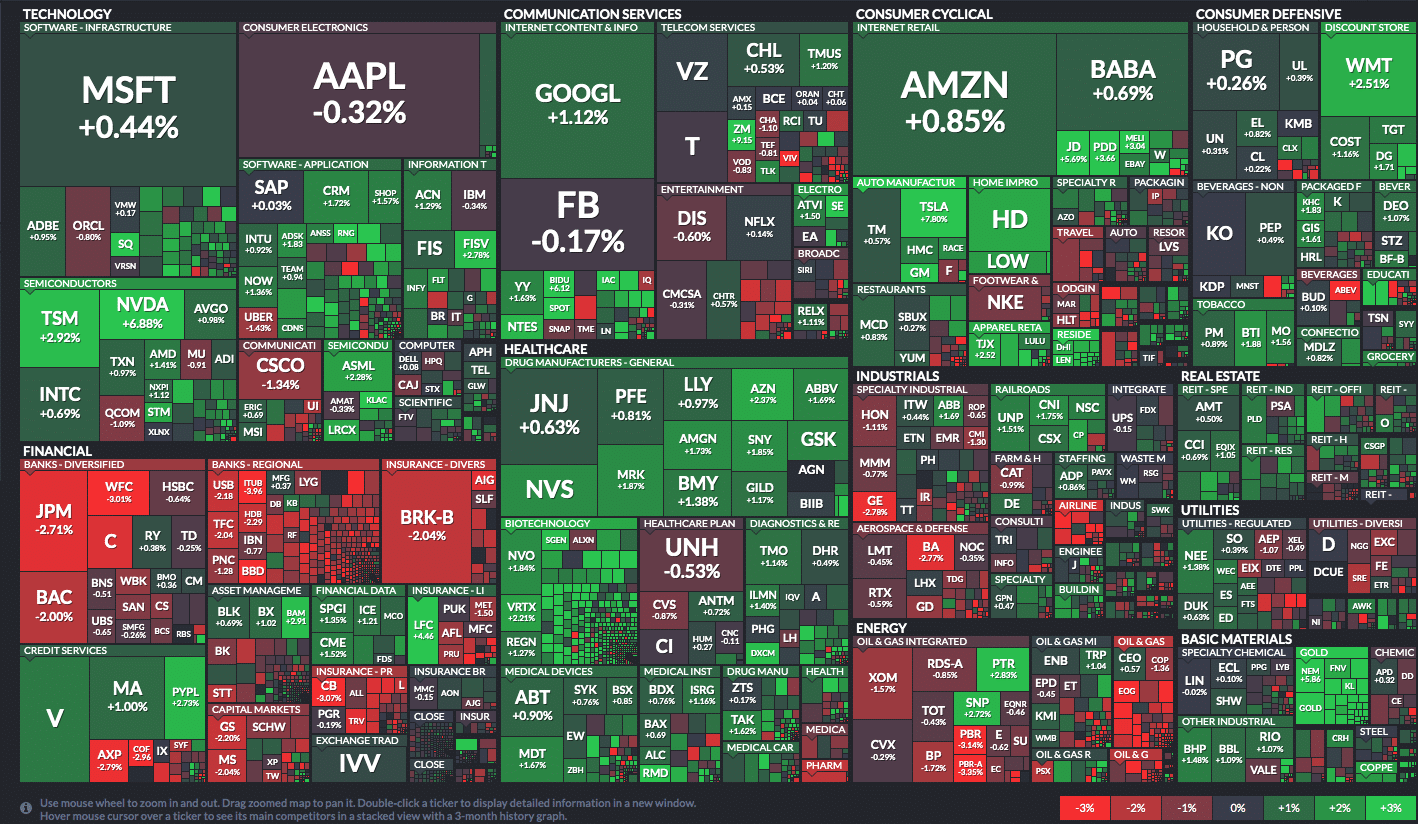 Today

17:40


Tesla Stock

Tesla's share price has hit all-time highs, touching $1796.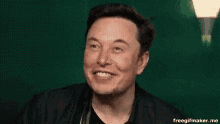 Today

17:07


Rackspace Stock

Rackspace stock is up 13% at $18.86 after Reuters reported that Amazon is to invest in the company.
Today

16:58


EasyJet Shares

EasyJet shares fell 4.59% to 544.6p today after the company announced it is cutting up to 670 jobs and plans to close bases at Stansted, Southend, and Newcastle.

The airline industry just can't catch a break.
Today

16:50


European Equities Closing Prices
FTSE 100  +0.62%  6,127
DAX   +0.11%  12,915
EURO STOXX 50  +0.03%  3,305
Not a massive move, but green is green!
Today

16:20


Barrick Gold Share Price Surges

Barrick's share price is up at $30.08, +11.41% after Warren Buffet's investment in the company, here is the full story…

BARRICK GOLD SHARES SURGE AFTER WARREN BUFFET INVESTMENT
Today

16:17


Nikola Share Price Plunges

Nikola Corporation's share price is down -5.87% at $43.26.
Today

14:59


US Equities
Dow Jones -0.19%  27,877
S&P 500     +0.29% 3,382
Nasdaq       +0.85%  11,112
Today

14:57


TRACON Pharmaceuticals

TCON shares are trading 25% higher at $2.14 after the company announced it received FDA clearance for its ENVASARC Pivotal Trial.
Today

12:20


Lloyds Price Target

Lloyds Banking Group's price target has been cut by Deutsche bank from 34p to 32p per share.

Its share price has fallen -0.4% today to 28.83p.
Today

12:18


European Equities Lunchtime Update
FTSE 100  +0.53%
DAX  +0.14%
EURO STOXX 50  +0.01%
Today

12:16


Amazon Investigated

Amazon is being investigated by the German Federal Cartel Office for abusing its market dominance during the pandemic according to CNBC.
Today

10:09


Apple

Apple is expected to launch the iPhone 12 in October according to reports.
Today

10:01


European Market Movers

Supply@ME +56%

Altus Strategies +18%

Verona Pharma +14%

OSE Immuno +11%

Midwich Group +9%

Marston's -3%
Today

08:32


European Equities
FTSE 100                     +0.37%  6,112
DAX                               +0.34% 12,944
EURO STOXX 50       +0.26%  3,313
Today

07:50


Morning Preview

Morning traders…
Asian markets were mixed with the ASX and Nikkei both closing lower while the Hang Seng is trading up over 1%.
The US-China trade review has been delayed, or so they say!
In FX markets the US dollar has weakened with both the euro and GBP trading higher against it this morning.
Novavax is reported to be starting its coronavirus vaccine Phase 2 trial.
Tesla's China car registrations hit 11,623 units in July, down from the 15,529 units in June.
On today's calendar, is very little, Bundesbank's Beermann is the only thing to watch out for.
A few names on the earnings calendar include Cellcom, Nordic American Tankers, America's Car-Mart, and Arco.