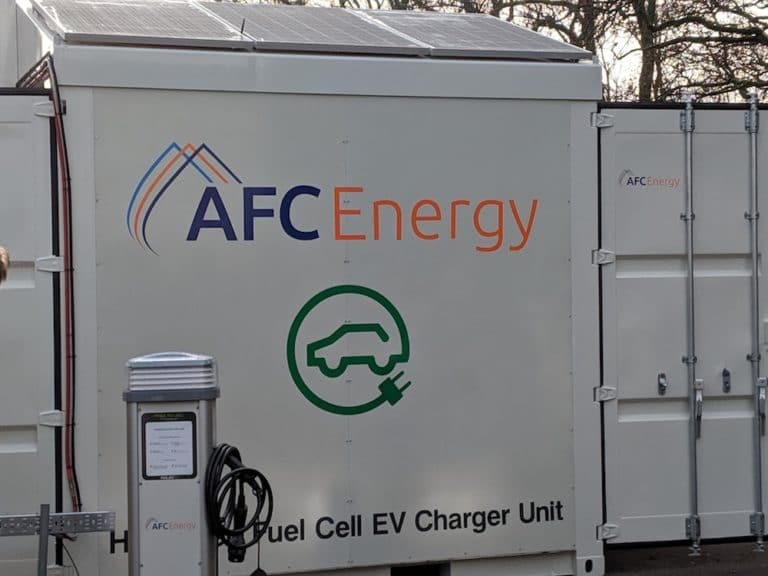 AFC Energy plc (LON: AFC) share price surged 8.54% after receiving its first significant order from Swiss company ABB for a 200kW hydrogen fuel cell charging system.

ABB intends to use the charging system for electric vehicles and will pay £4 million to acquire the system. The company will pay an initial £2 million after signing the contract and split the remaining amount into two payments of £1 million each.
ABB also has warrants worth £4 million, allowing it to subscribe for 6.8 million AFC Energy shares at an exercise price of 58.8p.
AFC Energy signed a joint development contract with ABB in December 2020. The two firms tested AFC's smaller 'L' Series fuel cell technology in the H1 2021 but eventually decided to go with the high power dense 'S' Series fuel cell system.
The high power charging system will be used for high power EV charging, with AFC Energy expecting to deliver the 'S' Series anion exchange membrane (AEM) technology in early 2023, ahead of schedule.
Today's announcement marks a critical turning point for AFC Energy, given that the company initially planned to deliver a 10KW system in early 2023, not a high-density 200kW system.
Frank Muehlon, President of ABB's E-mobility Division, said: "With the accelerating transition to electric vehicles, there is an increasingly urgent need for additional fast charging capability and particularly in cost-effective areas that are not grid-connected or where the grid is constrained. Following our successful system integration in Europe over the summer, we believe AFC Energy's new high power-dense, zero-emission, hydrogen fuel cell system to be an important part of our solution that will allow us to make EVs accessible to everyone and further promote sustainable e-Mobility globally."
Adam Bond, AFC Energy's CEO, said: "We are delighted to receive our first "S" Series fuel cell system order from ABB, following twelve months of high-quality collaborative work between our two companies. ABB's £4m order enables AFC Energy to deliver a 200kW "S" Series charging system in early 2023, which is a material acceleration when set against our previous target of delivering a 10kW stack in the same period. AFC Energy is committed to supporting ABB in delivering sustainable e-Mobility infrastructure to the world's growing fleet of electric vehicles.  We believe our new "S" Series fuel cell platform will become the "go-to" high-performance fuel cell technology capturing multiple fuelling strategies whilst affording best in class AEM power density and efficiency."
*This is not investment advice.
AFC Energy share price.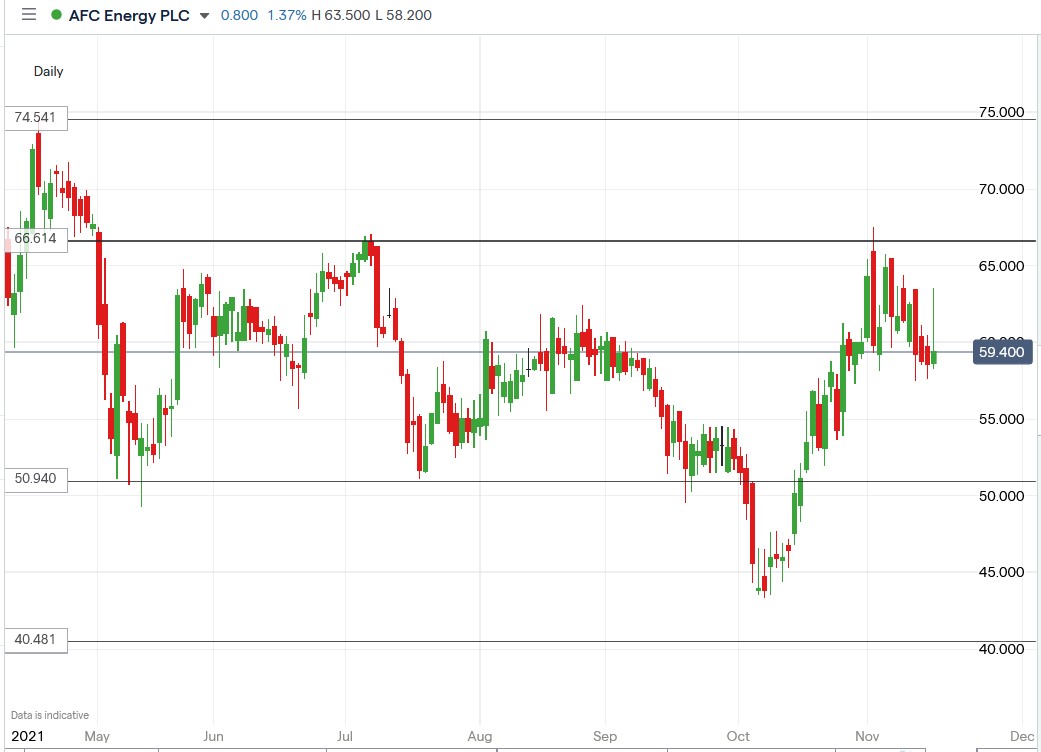 AFC Energy share price surged 8.54% to trade at 63.55p, rising from Monday's closing price of 58.55p.
Should You Invest in AFC Energy Shares?
One of the most frequently asked questions we receive is, "what stocks are best to buy right now?" It's a wide-ranging question, but one that we have answered… Our AskTraders stock analysts regularly review the market and compile a list of which companies you should be adding to your portfolio, including short and longer-term positions. Here are the best stocks to buy right now.