KitKat owner Nestle has announced that they have entered into an agreement to acquire full ownership of peanut allergy treatment maker Aimmune Therapeutics (NASDAQ: AIMT).
The company will come under Nestle's Health Science (NHSc) business which was set up in 2011 and allows the company to operate in the nutritional science industry.
Nestle already has around a 25.6% stake in Aimmune, and the terms of the agreement will see Nestle's wholly-owned subsidiary, Societe des Produits Nestle S.A. make a cash offer for all of the outstanding shares.
The offer will see each share valued at $34.50, representing a total value of around $2.6 billion.
AIMT share price…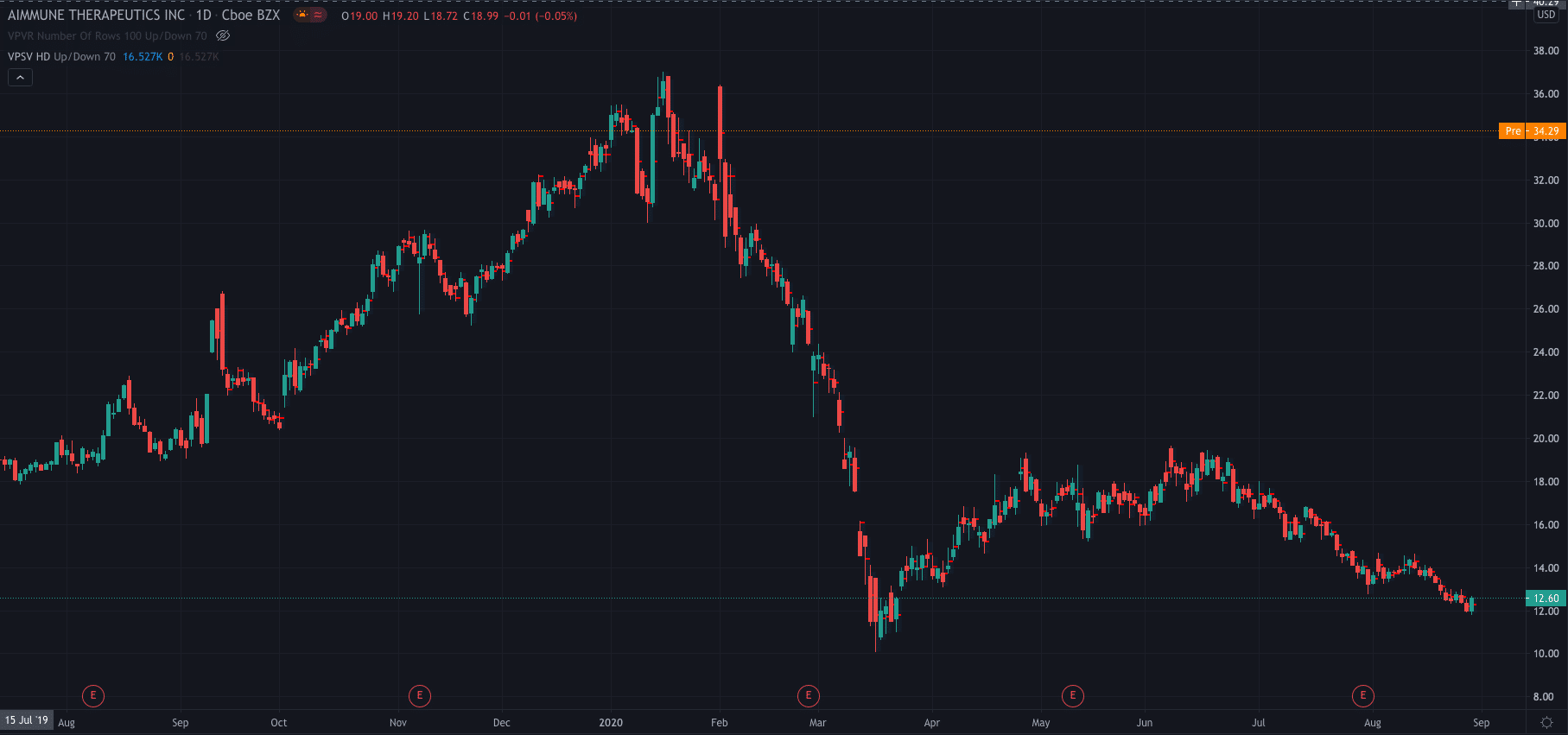 The news has resulted in Aimmune Therapeutic's share price exploding higher. It is trading at $34.29 premarket on Monday, surging 172.14% above Friday's close of $12.60.
"This transaction brings together Nestlé's nutritional science leadership with one of the most innovative companies in food allergy treatment," said Nestlé Health Science CEO Greg Behar. "Together we will be able to offer a wide range of solutions that can transform the lives of people suffering from food allergies around the world."
Jayson Dallas, MD, President and Chief Executive Officer of Aimmune, said: "This acquisition ensures a level of support for Palforzia and our pipeline that will further enhance their potential for patients around the world living with food allergies."