Airline stocks in both Europe and the US have rallied in the last hour after it was announced that Pfizer's COVID-19 vaccine was found to be 90% effective in stopping infections. 
The news has seen airlines rally as investors anticipate border and lockdown restrictions easing and travel demand picking up again. 
When coronavirus restrictions were brought in worldwide airline company's were one of the first industry's to suffer as travel demand ground to a halt. 
Only last week Southwest Airlines (NYSE: LUV) said it had sent notices of potential layoffs to 42 parts of inventory workers after talks with a union group stalled.
Delta Airlines (NYSE: DAL) had planned to furlough more than 1,900 pilots to cut costs but were able to reach an agreement to avoid furloughs until June 2021.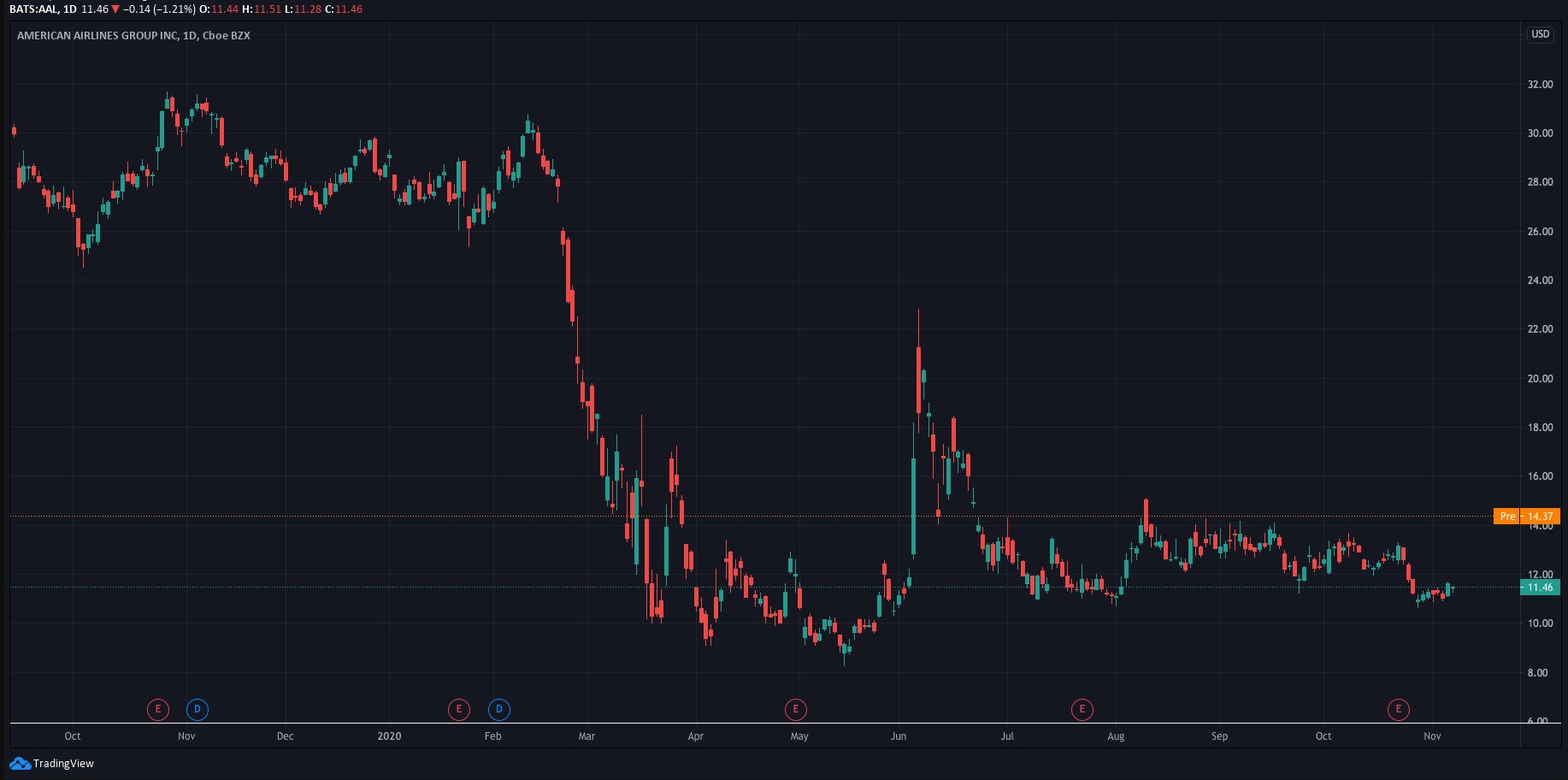 Since late February Delta airlines shares fell from $57 to as low as $17.51 per share while American Airlines (NASDAQ: AAL) shares fell as low as $8.25. In Europe, IAG (LON: IAG) shares fell from around 413p to lows of 87p.
However, today's news has come as a welcome relief with airline stocks rallying. American Airlines shares jumped as high as $15.16 per share, while Delta Airlines stock is up 18.56% premarket at $37.25. 
PEOPLE WHO READ THIS ALSO VIEWED: