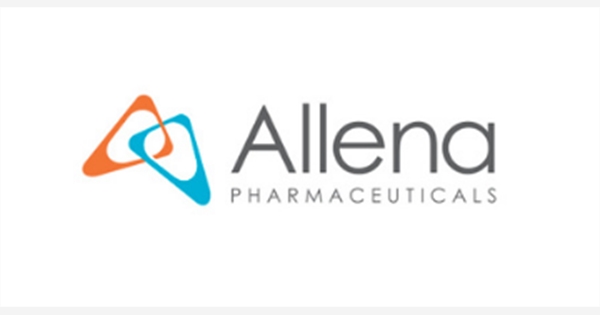 Key points:
Allena Pharma stock jumped 100% post- and pre-market
There's no obvious piece of news to explain this
So it's necessary to decide upon a decision tree as to how to trade
Allena Pharmaceuticals (NASDAQ: ALNA) stock is up 100% premarket on no obvious source of news or new information. Clearly something is happening here but any trading position will have to be determined by working out what, exactly, is happening.

The first thing is that this is not just some single or small trade in a very thin market. The Allena stock price jumped at close yesterday from 12 cents to 25 cents and has been trading at those elevated levels both postmarket and premarket this morning. Premarket volume is running around the 10 million shares level. This is not, therefore a fat finger or small manipulative attempt.
This then leaves us free to speculate upon what actually has happened. Given that there are – so far – no news releases on the subject that does also have to be speculation. For clearly a 100% stock prices rise following the 91% fall in the stock price over the past year does require some sort of explanation.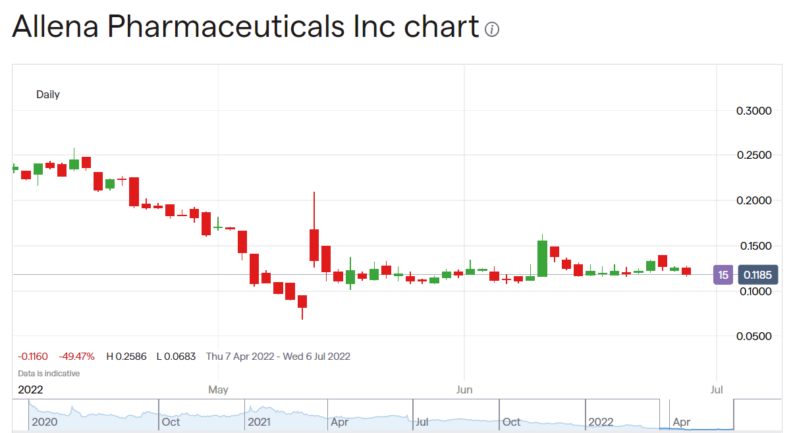 Allena stock has been something of a rollercoaster ride already. Back almost exactly a year it dropped 28% in a day as it made a stock offering to continue to finance the company. Then in November last year there was a near 40% jump as the FDA gave the ALLN-346 drug fast track authorisation – that thing which significantly reduces development costs to full authorisation.
So volatility in Allena stock is not an unknown. The current issue is that Allena has the funds to carry on for a little, but does face two problems. One is that it has the funds only for a little. That is at least partially solved by the new stock issuance announced last week. The other issue that also needs to be solved is the issue of the NASDAQ quote itself.
If a stock price is below $1 for a specific period of time (usually 180 days, although extensions and delays are possible) then it will lose the NASDAQ listing itself. That would mean falling to the OTC markets with lower liquidity, less ability to raise more funds and a generally lower price as a result. This is something that is usually solved by a reverse stock split – a consolidation to Brits. This isn't something that has been announced so far. So this 100% Allena stock price rise isn't about that. Nor would is solve the problem anyway, as the price is still only at that 25 cents or so.
Our assumption therefore becomes one of two different issues. One is that the recent stock offering, linked to above, has gone rather better than expected. They've been able to sell all the stock and thereby gain the necessary funding, or possibly even expand the offer. We'll know more later in the day as Allena updates perhaps. The other possibility is that there's some other piece of new pending. Again, we'll know more as and when. A reasonable trading stance would be therefore that Allena stock has jumped on a rumour of something that might be announced – the future price performance is going to depend upon wheat that news is, indeed whether there actually is any.