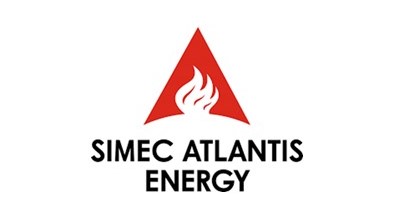 Key points:
The SIMEC Atlantis share price plunged 26.3% after its losses ballooned.
The firm made losses worth  £74.1m in 2021 compared to £19.4m in 2020.
Read on to find out why SIMEC Atlantis shares look pretty attractive.
The SIMEC Atlantis Energy Ltd (LON: SAE) share price plunged 26.3% after its 2021 losses ballooned to £74.1 million from the £19.4 million loss recorded in 2020. The company attributed the higher losses to the abandonment of the Uskmouth power plant conversion project, which cost the firm £32 million.

Some of the highlights of the annual report included the sale of Green Highland Renewables, which generated £3.5 million in revenues for the company. In addition, the company generated £1.6 million from the MyGen project by selling Renewable Obligation Certificates and power.
SIMEC Atlantis also raised £2.6 million via a share placement on 29 September 2021 after selling 104 million new ordinary shares at 2.5 pence each. Some post-period highlights included an agreement with Energy Optimisation Solutions and Quinbrook Infrastructure Partners to install a 230MW/ 460 MWh battery energy storage system at the Uskmouth site.
While the company might have abandoned the Uskmouth power project conversion project, it will earn about £40 million in revenue from the project over the next three decades after delivering the battery energy storage system.
Earlier this month, the renewable energy company revealed that it had gotten approval from holders of its Atlantis Ocean Energy debenture to defer principal repayments worth £4.9 million due on 30 June 2022 until 30 June 2023. The debenture holders further agreed to defer interest payments for three months starting June 2022.
Duncan Black, SIMEC Atlantis' Chairman, commented: "The last 12 months have been a very challenging period for the Group in which we have had to make a number of very difficult decisions. However, it has also been a period in which we have been successful in identifying and securing a number of new and exciting opportunities. I believe that we end the period with a clear path forward for the Group, a significantly streamlined business, and a number of exciting projects under development that will deliver value to shareholders."
So, should you buy SIMEC Atlantis shares? After today's plunge, SAE shares are trading near a long-term support level that has held for years, presenting an excellent trading opportunity. I would buy SAE shares at this level.
*This is not investment advice. Always do your due diligence before making investment decisions.
Simec Atlantis share price.
The Simec Atlantis (SAE) share price plunged 26.34% to trade at 1.5100p, falling from Tuesday's closing price of 2.0500p.