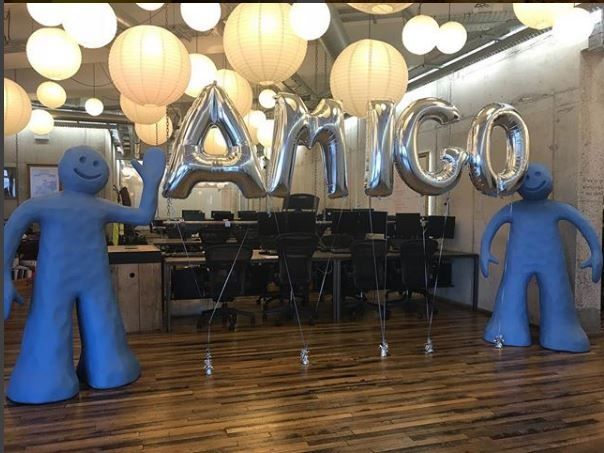 Key points:
Amigo Loans just redeemed senior secured bonds worth £184.1m.
The lender will save £28.1m from the transaction, allocated to compensating clients.
I would adopt a wait and see attitude towards the lender until the courts approve its latest scheme of arrangement.
The Amigo Holdings PLC (LON: AMGO) share price surged 10.3% after revealing that it had redeemed bonds worth £184.1 million at par value two years before their 2024 due date.

The guarantor lender said that it would save £28.1 million after completing the transaction, made available to its customers who qualify under the new scheme of arrangement.
Today's transaction marks the partial redemption of the £234.1 million 7.625% senior secured notes due in January 2024, with the remaining amount worth £50 million.
Amigo revealed that it currently has available cash worth over £280 million. The current redemption would be at par value, with the company only saving money on the interest that would have accrued over the next two years.
Today's move indicates that Amigo is keen to return to lending activities. After allocating the savings achieved via the early redemption to the revised scheme of arrangement discussed with the affected customers.
I have covered the guarantor lender in the past, highlighting the progress made in setting up a new scheme of arrangement with the customer committee as instructed by the UK High Court.
Amigo had warned investors that it risks going into liquidation if it does not resume lending activities. As a result, its revenues fell during the first six months of its current fiscal year ending on 30 September 2021.
However, it appears all is not lost as the lender awaits the approval of its new scheme of arrangement, allowing it to resume lending activities.
Meanwhile, I would not establish a new position in Amigo Loans until the courts approve the latest compensation scheme paving the way for the resumption of lending activities.
*This is not investment advice. Always do your due diligence before making investment decisions.
Amigo share price.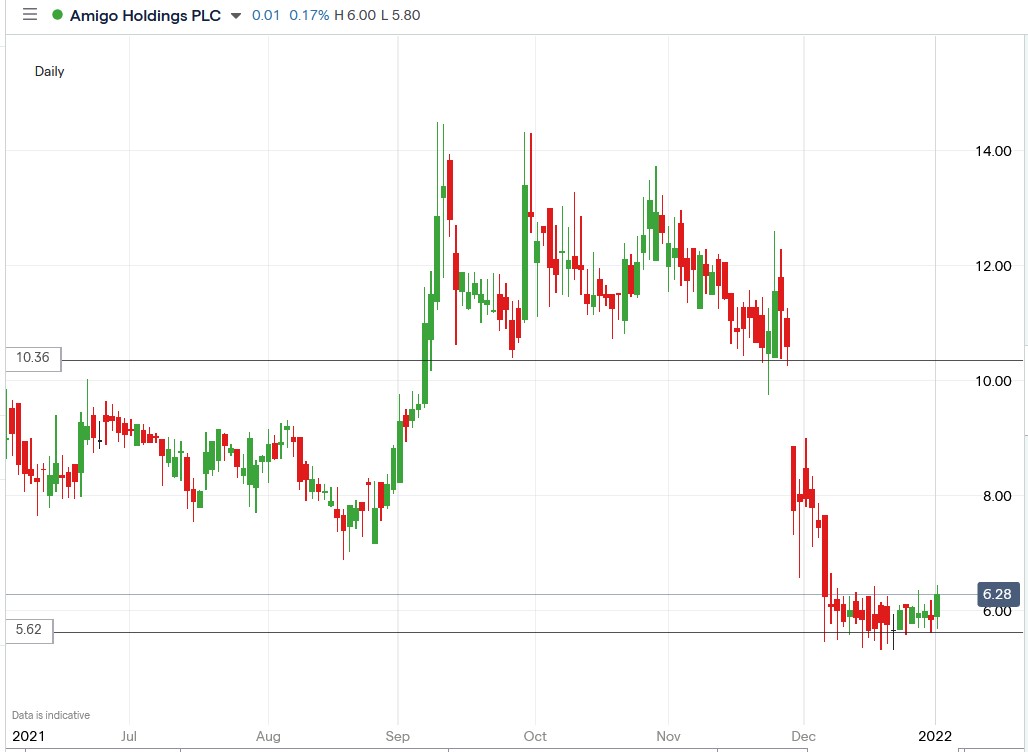 Amigo share price rallied 10.26% to trade at 6.45p, rising from Friday's closing price of 5.85p.
Should You Invest in Amigo Shares?
One of the most frequently asked questions we receive is, "what stocks are best to buy right now?" It's a wide-ranging question, but one that we have answered… Our AskTraders stock analysts regularly review the market and compile a list of which companies you should be adding to your portfolio, including short and longer-term positions. Here are the best stocks to buy right now.