Shares of software maker Anaplan (NYSE:PLAN) have surged higher on Wednesday after the company's earnings and revenue for the second quarter topped analysts estimates.
In the company's earnings report it stated that it lost 4 cents a share vs last year's 12 cents per share loss during the same period, after analysts had predicted another 12 cents per share loss.
Anaplan's second-quarter revenue came in at $106.5 million, representing a 26% rise from the same period last year.
Anaplan's share price…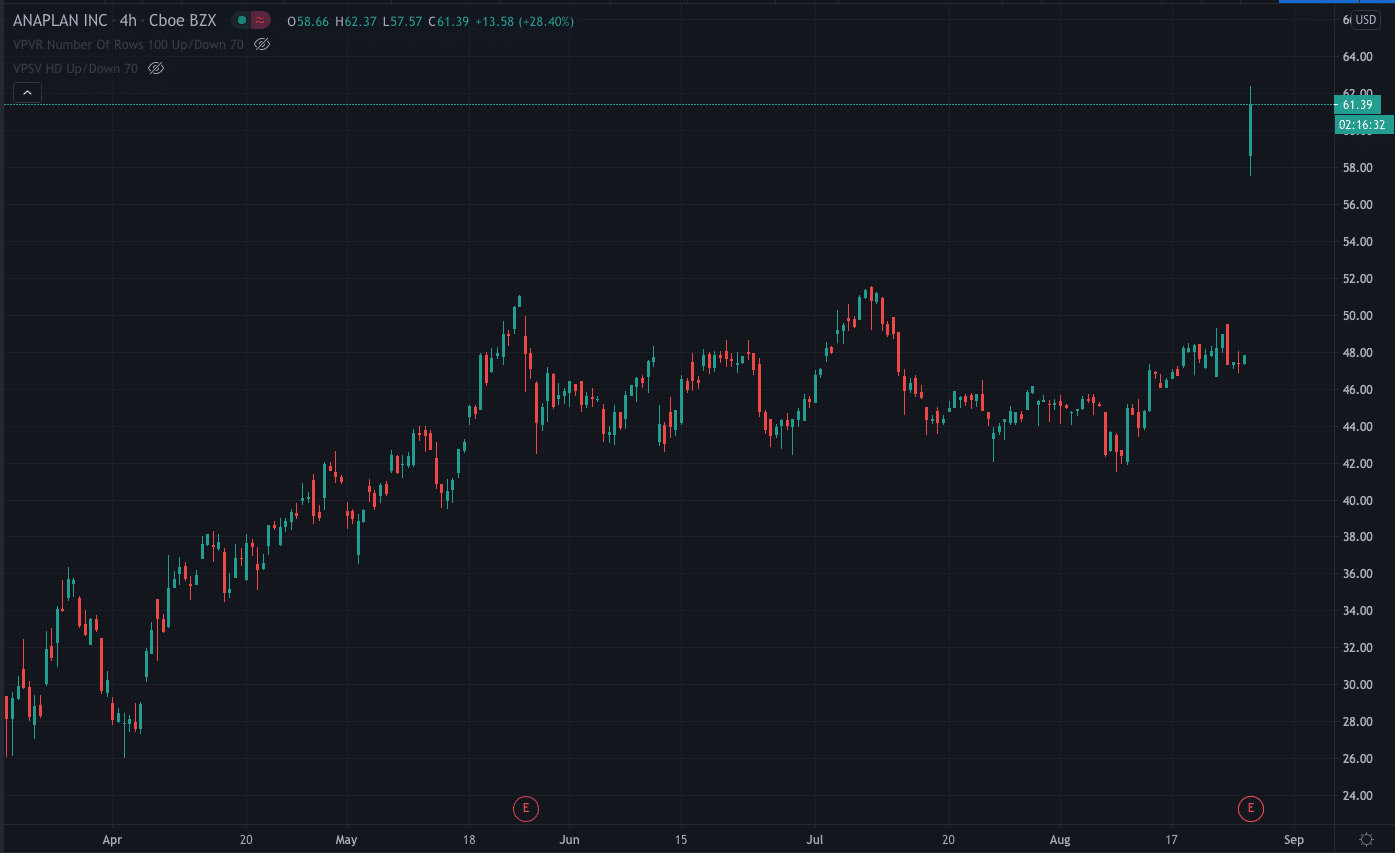 After its Q2 earnings report was made public, shares in Anaplan skyrocketed, trading as high as $62.37. They are currently trading at $61.48, a 28.57% rise so far on Wednesday.
Looking ahead, the company stated that its total revenue is expected to be between $109 and $110 million for its third-quarter fiscal 2021, with revenue for the full-year fiscal 2021 expected between $437 and $439 million.
"Businesses need an agile digital connected planning platform in today's challenging environment. We are at the forefront of offering real-time, valuable business performance insights, providing a competitive advantage to our customers," said Chief Executive Officer at Anaplan, Frank Calderoni.
"I'm pleased with our progress this quarter, and we are confident in the long-term market opportunity for Connected Planning."